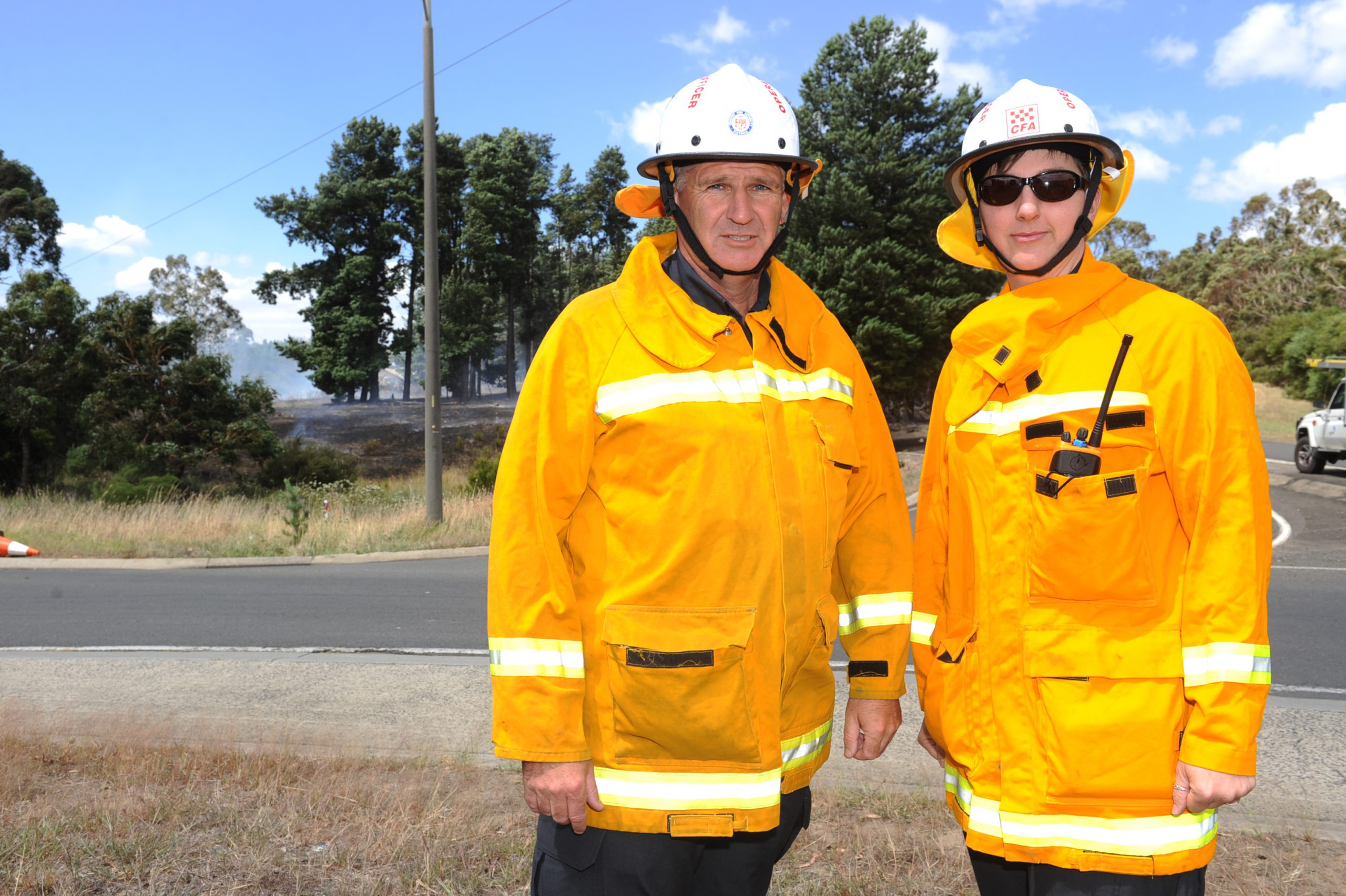 Firefighters have contained a 10-hectare fire burning near the corner of Firmins Lane and Hazelwood Road at Hazelwood North.
District 27 operations officer Shane Mynard said it appeared an electrical cable had broken power lines, causing a "significant" grass and scrub fire, with "numerous" hay bales also catching alight.
"It did travel quite … fast with the winds – we've had some significantly strong winds today and that has caused some difficulty with the trees and other power lines coming down as well," he said.
The fire was travelling in an easterly direction towards Clarkes Road, with road closures in the area.
"We've had the helicopters' support from the air," Mr Mynard said.
"They are worth their weight in gold, they've pulled the head of the fire up quite … quick."
Mr Mynard said the fire approach two houses, getting "extremely close" to one, however both remain unaffected.
"[The fire] came right up close behind one house," he said.
"With the wind conditions at the moment, it is making it very difficult. We expect to be here for another two to three hours.
"We do have HVP Plantation here on the scene as well assisting and they are a great asset to us as well."
An advice warning has been issued for the Churchill, Hazelwood North, Jeeralang, Loy Yang, Traralgon, Traralgon South, Koornalla, Morwell areas.
For more information, emergency.vic.gov.au