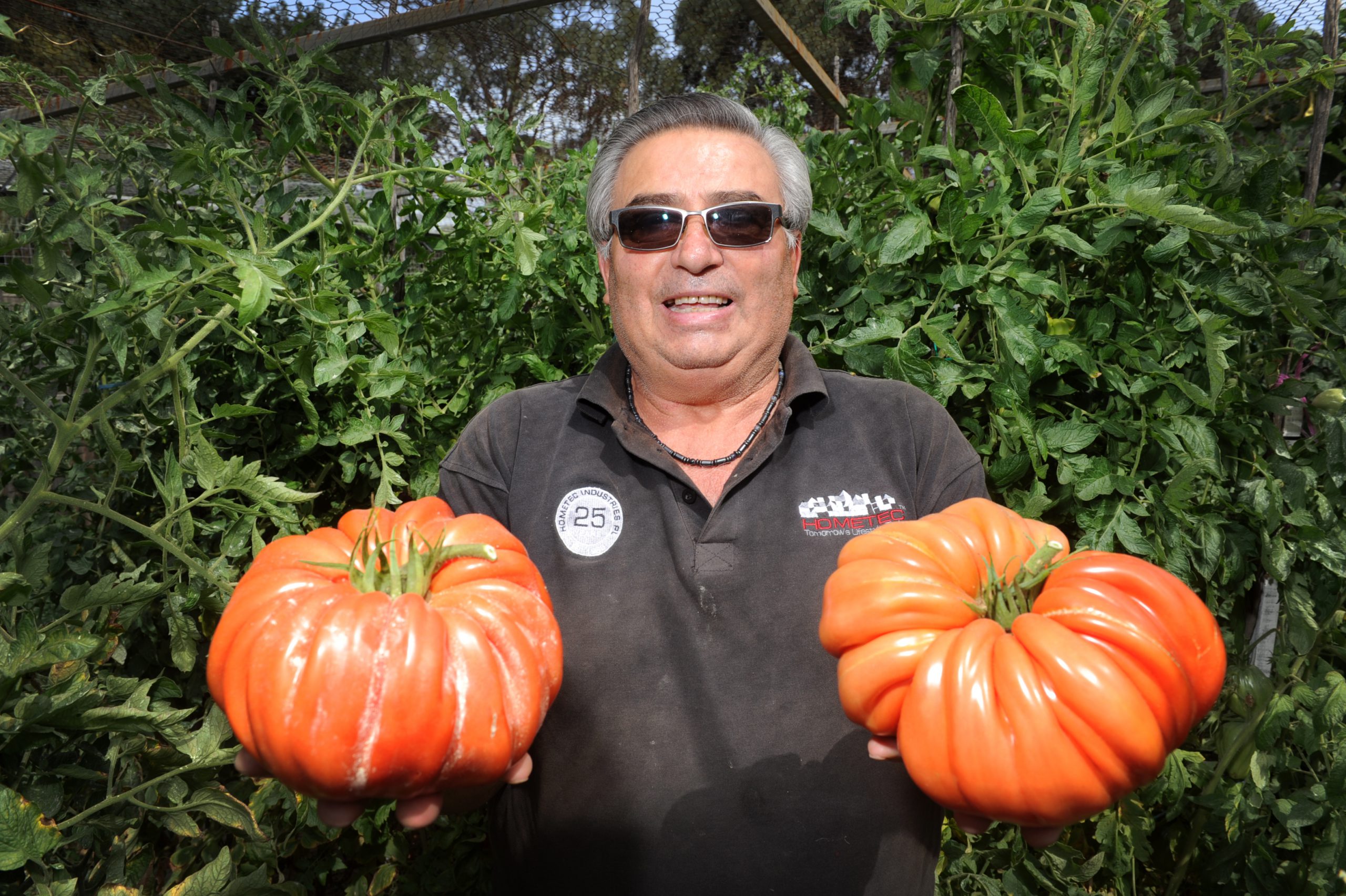 Practice make perfect, even if your skills lie in growing giant fruit in your backyard.
Traralgon residents Nick and Michelina Di Iorio have beaten their own record for giant tomatoes this summer with their heaviest so far weighing in at 1.653 kilograms when they picked it from the bush about midday on Thursday, February 15.
"Every year we have to try something different," Nick said.
"I was not expecting 1.6kg."
Since retirement Nick has had the time to refine his craft, making changes in his garden each year in the hope of producing better fruit.
The largest of their tomato varieties, named 'Nick's tomato', grow so big the couple needs to find multiple uses for each fruit once they cut it open.
"When open, you can't eat all of it anyway, so we make the sauce with it, beautiful sauce," Nick said.
Each year Nick retains and dries the seeds from his ideal tomato for making sauce, which is usually slightly smaller and smoother with a sweeter, less acidic taste.
It just so happened the seeds he picked from last season's crop, or perhaps the weather conditions, resulted in the largest fruit ever.
Nick also tried using more mulch this summer to keep moisture in the soil, which may have contributed to better conditions for growth.
Michelina then makes the sauces from family recipes she learnt growing up in Italy.
They grow enough tomatoes each season to make sauce to last them for three or four years.