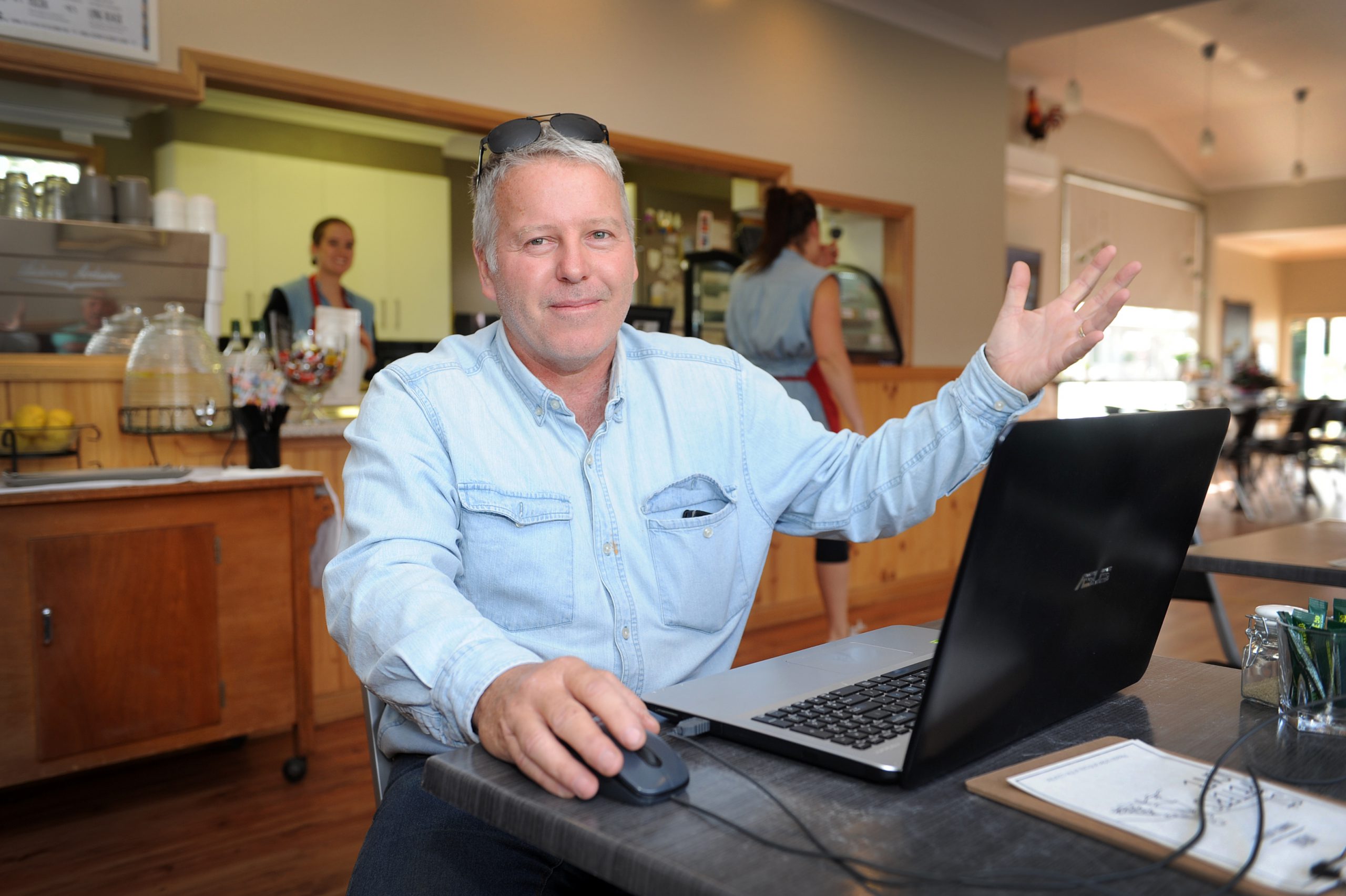 The manager of a newly-opened Morwell not-for-profit café set up to help the needy, has taken an internet service provider to the ombudsman over a shoddy NBN connection.
Christian Community Church pastor Peter Harvey is frustrated with the lack of service from internet provider TPG, which he said was dragging its feet fixing a snail-paced connection.
Mr Harvey has spent weeks continually asking TPG to send a technician, but was told it was Melbourne-based and would send an NBN technician to look at it.
"TPG is contractually responsible to me and kept telling me this would be fixed before the café opened. Why is TPG offering to provide rural services if they can't provide technicians?" he said.
An NBN technician looked at the copper network in the street more than a week ago, but could not find any faults.
The church opened a community café on Tuesday, where all proceeds go towards its Friday night soup kitchen and emergency accommodation.
St Peters café is aiming to offer free Wi-Fi for customers to use over a coffee and focaccia.
He moved to TPG in mid-January.
Mr Harvey said he was made to perform several speed tests and try different modems, to no avail.
"A case manager rang me on Tuesday, which was the café opening day, to tell me a TPG technician was coming," Mr Harvey said.
"But by the afternoon they rang back to tell me there were no technicians, they were all in Melbourne – thus continuing the cycle. NBN kept doing remote tests saying there is no problem."
TPG sent a technician to the premises on Friday afternoon, following enquiries from The Express.
The fault was not fixed at the time of The Express' deadline.
A TPG spokesman said it would get the NBN service assurance team back on site.
"TPG is not responsible for and does not have permission to access the aged copper network which NBN Co uses to deliver the service," he said.
"TPG will not be charging Peter for the service until it's in full working order."
An NBN spokesman said testing equipment inside the premises is something the business needs to arrange with their retailer.