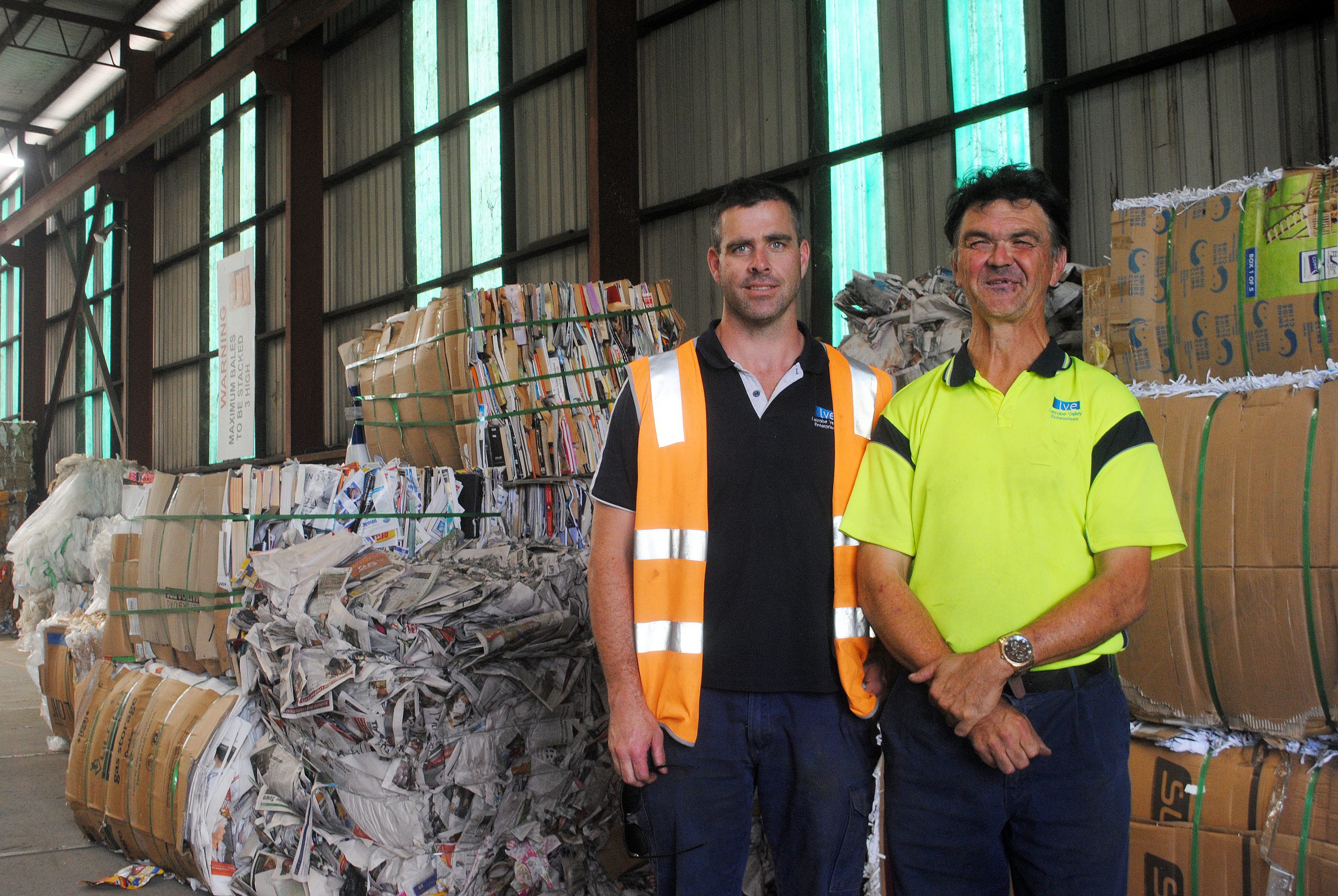 Fifty-year-old Mark Kelly goes to work everyday at a recycling facility with a smile on his face.

Mr Kelly, one of many workers with a disability employed at Latrobe Valley Enterprises, is well-loved among his peers.
"I love to do things," said Mr Kelly who has worked at LVE's recycling facility for three years.
He previously worked at a retail chain for 15 years.
"Been really good, fantastic" was how he described his work at LVE, an inclusive business in Morwell that provides work opportunities to people disadvantaged by disability.
Mark McManus, Mr Kelly's supervisor, said the Traralgon resident was one of their most popular staff.
"He always had everyone laughing and smiling, everyone loves him," Mr McManus said.
There are 22 employees with a disability working at LVE's recycling business with 85 in total across all of the four businesses.
Mr McManus said Mr Kelly was a committed staff member who never missed work due to sickness.
"He never had sick days, he's always here," he said of Mr Kelly, who loved to collect wristwatches and actually had 20 in his collections.
Mr McManus said Mr Kelly loves to meet customers who drop off their cardboards at their recycling office in Morwell and chat with them about footy.
Mr McManus, who had worked at Carter Holt Harvey, was happy to be given the opportunity to work with people with disability.
"I've never been so happy in what I do, you come to work with a purpose, and with the organisation you're actually making a difference," he said.
"We encourages businesses to contact us so we can pick up their cardboards so we can offer people more opportunities."
The Victorian government this week unveiled a comprehensive new plan to empower employers to support people with disability into jobs that reflected their skills.
The participation plan is backed by a $2.6 million state government investment to address issues and barriers that have prevented people with disability from landing a job.