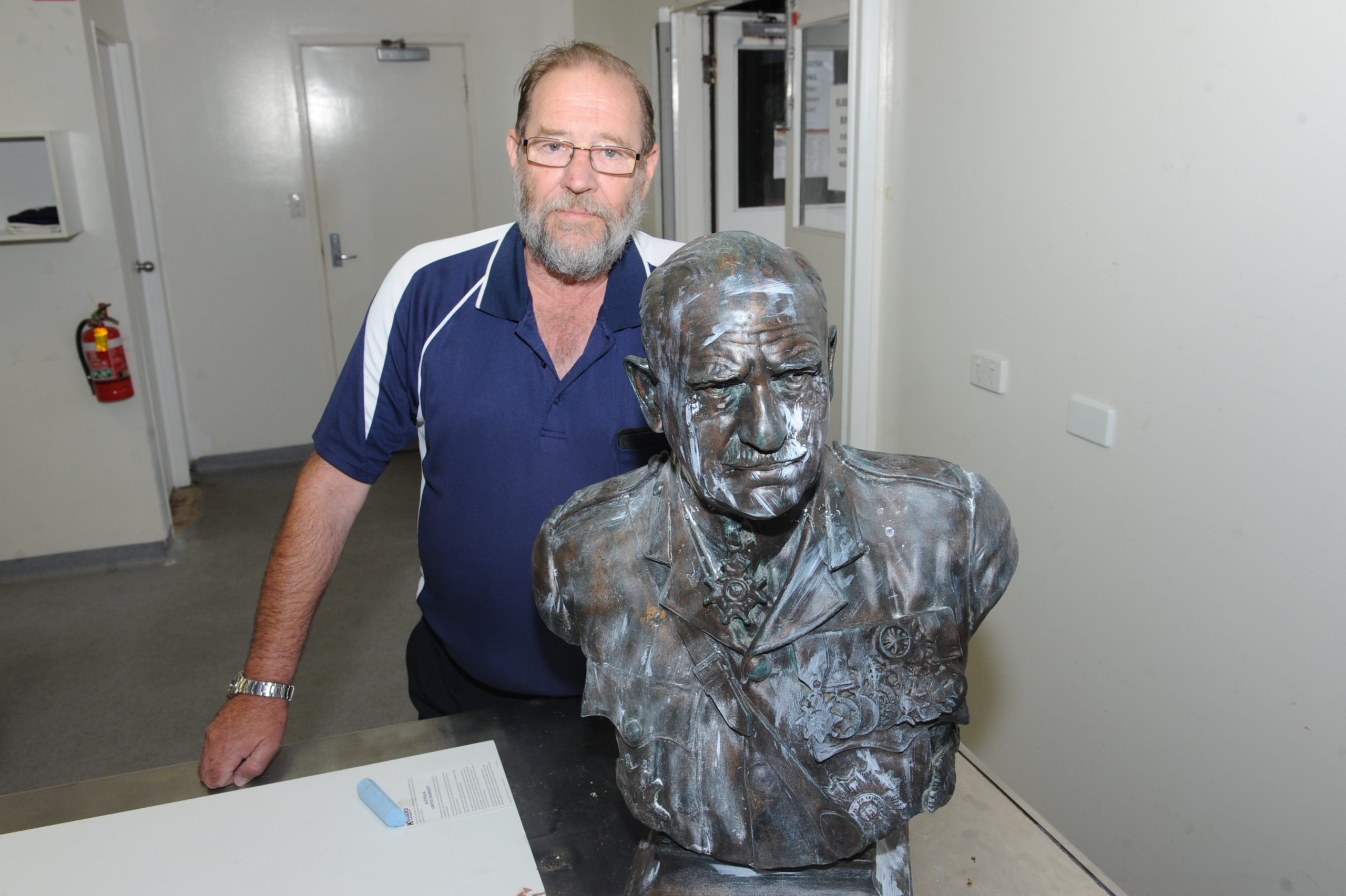 An iconic bronze bust of Sir John Monash which once stood in the former township Yallourn has been returned after it was stolen from a car park outside PowerWorks Energy Education Centre at Morwell.
Described as a "national treasure" by centre volunteers, the historical monument was knocked off sometime between Tuesday afternoon and 9am on Thursday.
But on Friday morning, volunteers found the treasurer in a garden adjacent to the car park.
"When I was coming up to open the building up, I did a drive around and there he was laying face down in the first planter box," PowerWorks vice-president Bruce Lougheed said.
"All I can say is that maybe somebody had a change of heart and for that we are very appreciative."
It was one of five original busts of the late founder of the State Electricity Commission, according to PowerWorks volunteers, with others displayed at the Shrine of Remembrance and in Canberra.
Mr Lougheed described the theft as "a targeted attack" but was grateful for the return of the Latrobe Valley icon.
"Wayne, one of our volunteers, came in this morning and said 'Sir John's gone' and I said 'yeah right' and he said 'I'm not joking' and with all due respect I dropped a few due adjectives," he said.
"Historically, we couldn't put a value on it considering there are only five of these busts in existence. This is one of those five and it was extremely unique because he didn't have his military hat on like all the others which do."
The bust was erected in the car park of PowerWorks in 1994 and underwent a restoration and tidy up about nine months ago following a grant from Latrobe City Council.
The plinth where the bust was mounted was originally unveiled at Monash Square, Yallourn in the 1930s following the death of Sir John, a former general in the military during the First World War.
Volunteers believe the thieves used a hacksaw or grinder to remove the bust from its mount before using a crowbar to jimmy the monument off the marble stone which has been "significantly damaged".
The centre will look to have the bust repaired and reinstated in its former position at PowerWorks.