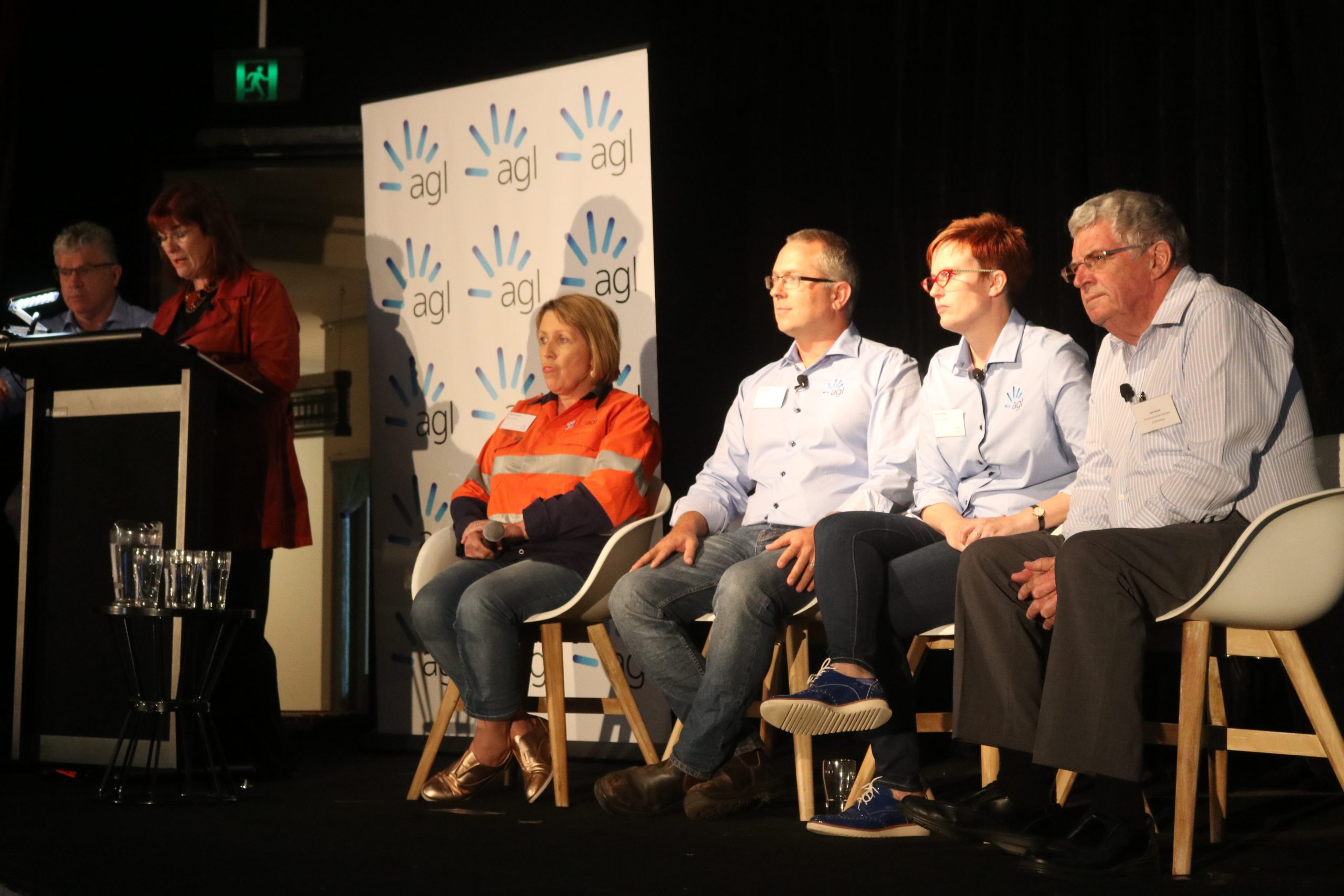 Carbon capture and storage technology was not a viable option for Loy Yang A, according to AGL Loy Yang general manager Steve Rieniets.
Mr Rieniets made the comments as part of a panel forum in front of about 40 people – mainly AGL employees – as part of the company's community engagement to discuss plans to transition out of coal by 2050.
"At the moment, we don't believe [cabon capture and storage] is economically viable, and the footprint required and the volume required doesn't stack up," he said.
"Unless something changes in the technology, the answer is no."
Mr Rieniets also ruled out the possibility of building any new high efficiency, low emissions coal-fired power plants in the Latrobe Valley.
AGL plans to close Loy Yang A by 2048 and focus more on investing in renewable energy.
This follows its plans to close the Liddell coal-fired power station in the Hunter Valley by 2022.
The company recently applied to extend its mine licence at Loy Yang to 2065 to conduct rehabilitation and closure activities.
Mr Rieniets said AGL would continue to invest billions of dollars in maintaining the Latrobe Valley asset in order to lower its emissions and bump-up its reliability from 85 to 90 percent.
He did not rule out other low-emissions uses for the Latrobe Valley's brown coal reserves, such as coal to hydrogen, but stressed these options were still in very early stages.
The general manager could also not rule out any possibilities of an early power station closure, or workforce restructures.
"Our current plan is to run Loy Yang no later than 2048, if we keep running the plant as best we can, and I believe this will occur," he said.
"However, 30 years is a long time and you only have to look back on the past 30 years and all the changes in that time. Community expectations and government regulations change very quickly."
Mr Rieniets said there were around 1000 people either directly or indirectly employed at the power plant.
"We will employ as many people as we need to efficiently run the business. In some areas, that will go down, and in some areas, that will go up. We need to be efficient in order to go the distance," he said. AGL senior community manager David Spree was non-committal about building large-scale renewable energy projects in the Latrobe Valley, but supported the idea.