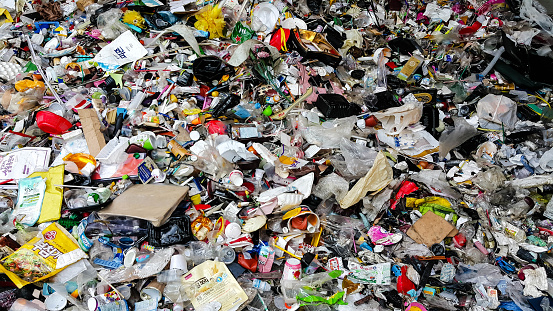 Latrobe City ratepayers could be slugged in the hip pocket as councils and contractors grappled to find market solutions for Australia's recycling waste following China's import bans.
Gippsland Waste and Resource Recovery Group executive officer Matthew Peake said Gippsland householders should continue to recycle as normal while alternative arrangements were being made.
"The impact cannot be fully ascertained due to the uncertainty of various commodity prices, however, an increase of between $15 to $30 per household, per year would not be unexpected," Mr Peake said.
China announced last month it would stop taking Australia's contaminated waste materials and only wanted to import cleaner and more processed plastics and paper.
China was purchasing 600,000 tonnes of Australian recycling material a year.
About 25,000 tonnes of recyclables – or 200 kilograms per household – is collected from kerbside waste across Gippsland each year.
About half of this is paper and cardboard, and less than 10 per cent is plastic.
Mr Peake said the Victorian government was working with its federal counterpart and other states and industry to respond to future market changes and ensure a long-term recycling industry.
"This includes developing the local market for recycled materials, improving education and providing infrastructure support programs," he said.
Latrobe recycling contractor Dasma Industrial Services will have to consider storing paper and cardboard outside, which could attract additional costs, as its storage sheds fill up.
Dasma managing director Eden Di Sipio said the company had been stockpiling Latrobe's recycling materials since January and may have to look at building outdoor shelters to keep material out of the elements.
"We will run out of space eventually, we are unsure when, it depends on how much tonnage we have to store, and it will eventually have to be stored outside," Mr Di Sipio said.
"We have various buildings and sheds that we store it in but we are starting to lose opportunities to rent out our sheds while we have to stockpile our paper."
Mr Di Sipio said he could not confirm how much material the company processed each year due to commercial confidentiality, but hoped the Chinese ban would open up local opportunities.
"I hope Australia can do something to value-add this material, and do it in-house rather than relying on other countries," he said.
Latrobe City Council chief executive officer Gary Van Driel said it was "too early to tell what the cost impact will be on the community, or to be making any assumptions about what will happen to the industry".
He said council would have to review its operations if the ban was not lifted or a solution offered.
"We've spent many years supporting and elevating the recycling activities of our community, our intention is to continue to nurture this practice," Mr Van Driel said.
"Any departure from this would be a retrograde step and we implore state and federal governments to work quickly to develop a solution.