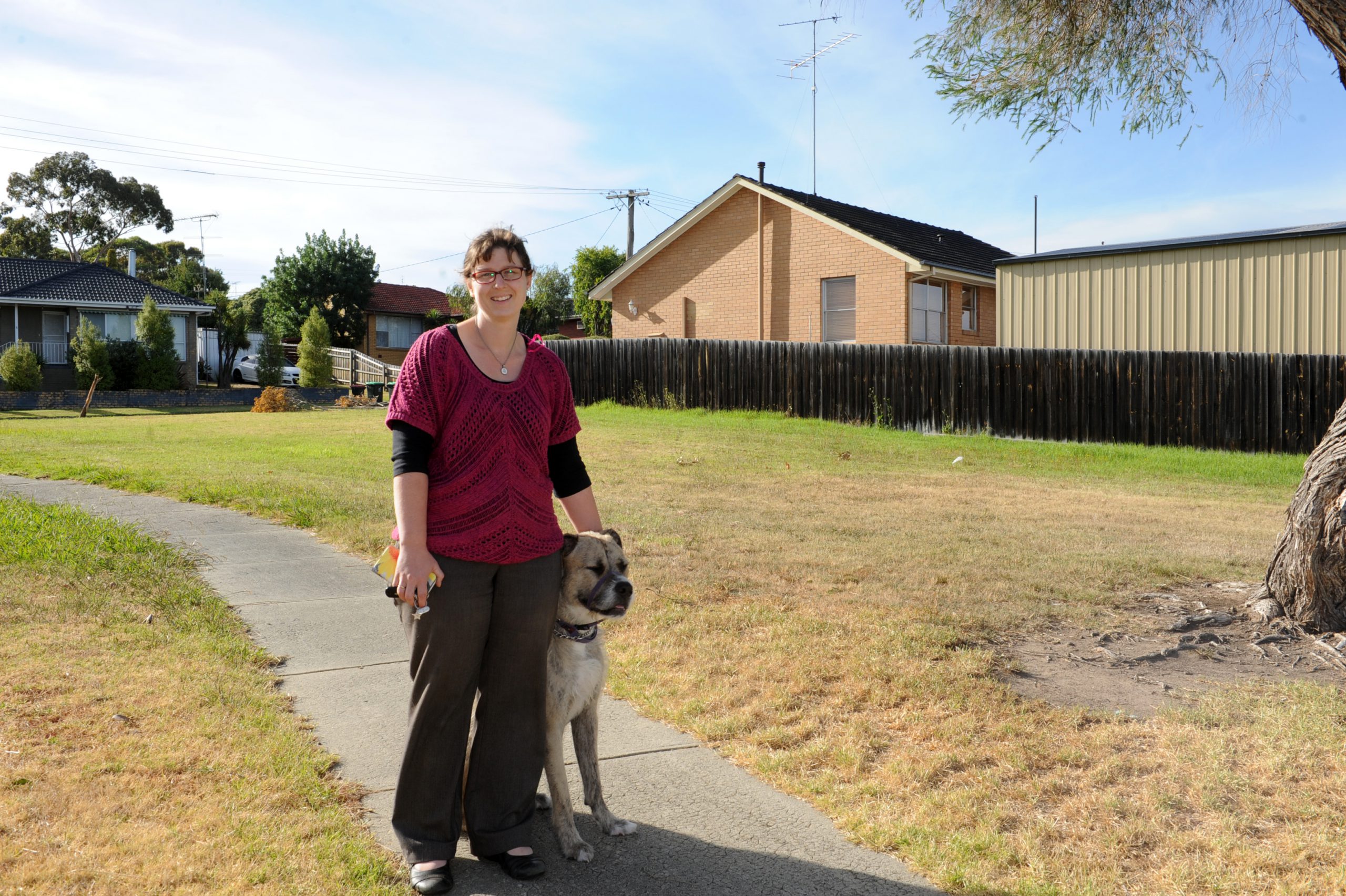 Churchill resident Geraldine McClure was rounding a corner at a pathway through a park in Churchill one night when she "all but ran into" three teenagers.
"We literally nearly collided … we all got a bit of a fright," she said.
"They were quite friendly, but they could have been anyone. It was pitch black and they were cutting through.
"There is just no light."
The pathway Ms McClure was walking on that night runs through a grassed area in a residential neighbourhood in Churchill that joins Manning Drive, Shaw Street and Kelleher Street, however, there are no lights along the path or in the park.
Ms McClure said the path and park were regularly used by different community members and needed lights.
"There is a lovely park, obviously meant for people to walk to the oval, but [there are] no lights," she said.
"It is a matter of safety in winter. In summer it doesn't matter, but in winter it gets dark early.
"When you are at home, you have strong gates and locks on your doors to keep you safe, but out in the streets, all you have is light so you can see. In winter, in this park, you don't even have that."
Ms McClure said she had approached Latrobe City Council and now-mayor Darrell White last year on the issue and was told lighting at the park would have to wait until next year's funding round.
"I started asking last winter, hoping it would get done by this winter. But that probably won't happen," she said.
"They've bothered to put a concrete path in, it just needs something along it.
"It doesn't need to be full-on street lights … but a number of lights along the path – not just one at the start and one at the end."
Latrobe City Council general manager infrastructure and recreation Steven Piasente said there was limited funding available for providing lighting in parks and the grassed area near Manning Drive, Kelleher and Shaw Streets in Churchill was not currently funded
"We would encourage residents to continue to use the pathway but to take extra care during the darker evenings through winter, to carry a torch and to wear high-vis clothing, if needed," he said.
"Council strongly supports walking and cycling, both from an alternative transport and health benefit perspective, and is pleased that the path through the reserve is well used. Council spends approximately $400,000 each year to provide new paths in Latrobe City, about half of those in parks and reserves.
"[Latrobe City] was successful in sourcing funding from the Australian Government's Safer Streets Programme to install lighting along the shared cycling and walking path beside Waterhole Creek in Morwell. Construction on this project is nearing completion.
Council will continue to look for external funding opportunities to undertake lighting projects in high priority areas."