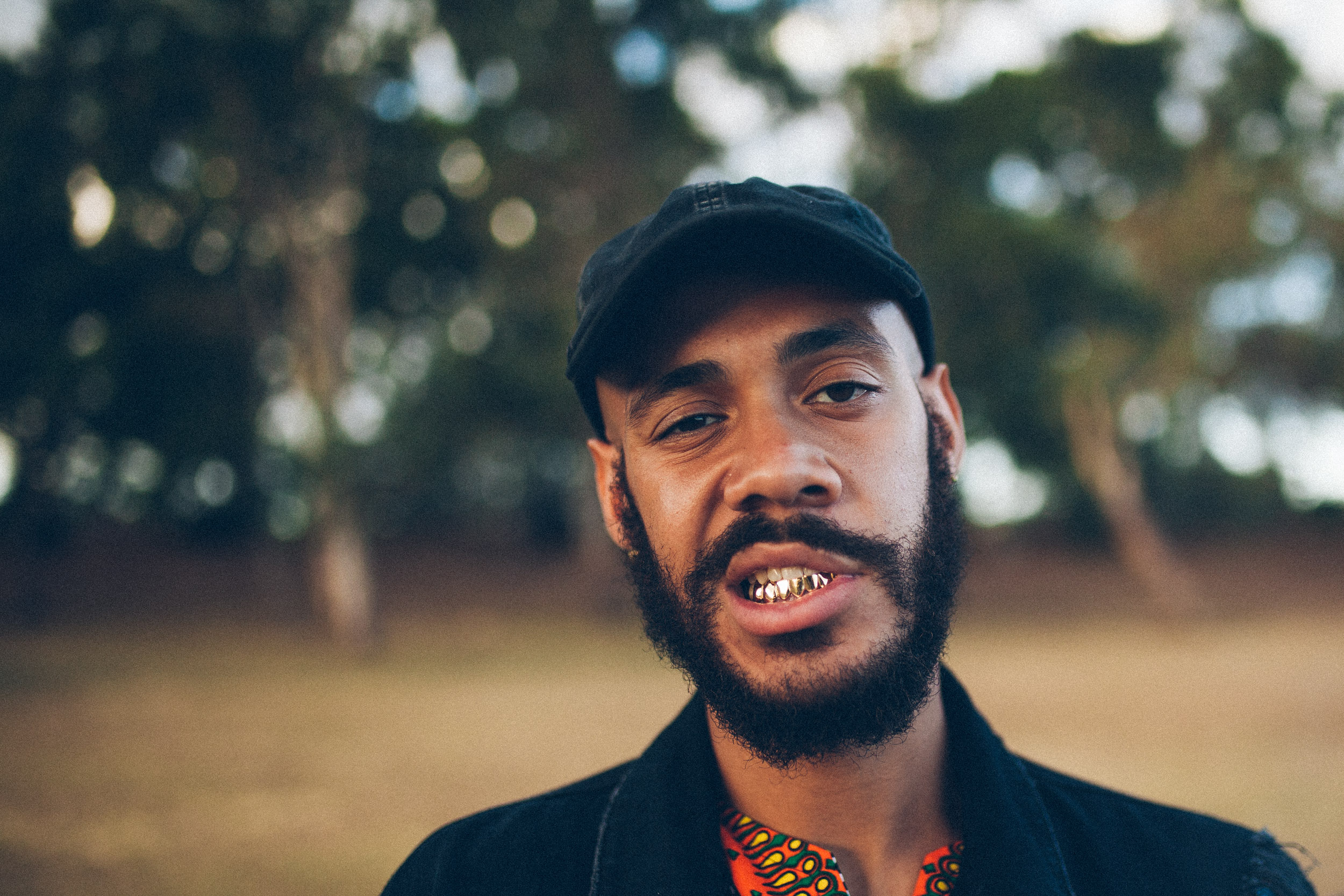 Melbourne-based rapper Benjamin Karikari-Yeboah, who performs under the name Kwasi, was the "go-to support act" for big-name Aussie hip hop artists when they did the rounds in Traralgon.

Now the 27-year-old Morwell-raised artist is on the bill for 360 at the Forum Theatre in what he considers his first proper city support slot with his fellow Melbourne rapper.

The mix-tape Cabin Fever Vol. 1 is on the horizon – a collection of recent experiments with producer HFNR "building up on the computer" – where he can now hear the blend of influences from his parents' record collections.

"My dad was born in Ghana in West Africa. There is a heavy kind of reggae influence in that area," Kwasi said.

"The weird contrast is my mum listened to grunge music and heavier stuff like Nirvana and Tool.
"In some of the tracks … melodically it's a lot of reggae stuff there, and a lot of energy and especially live show energy I got from the heavier side of things."
Kwasi's introduction to rhymes was alongside his sister Jasmin, who both rapped about "the dumbest things", mimicking gangsta rap under the names Snoop Ben and Dr Jazz, respectively.
"It's cool to grow up in the Valley and stuff but once you got to a certain age there was not a whole lot of new experiences. You see the same people and a lot of people you go to high school with start to settle down early on," he said.
He left for Melbourne in 2009 and worked a nine-to-five banking job for three years which introduced him to new faces and put some consistent funds in his bank account.
"At first it was cool. I was only 19 so earning decent money was really good … It was a good feeling having a job and a shirt on," Kwasi said.
"After a year or so I got over it pretty quickly. I found I was writing beats and writing raps at my desk every day. My mind was obsessed with it."
He has a strong work ethic to keep pushing to connect with other artists.
His collaboration with Sydney singer Sammi Constantine For You peaked at 37 on the national charts and was the product of a first meeting with someone when the energy was right in the room.

On his motives for making music, he said the beautiful thing about music was it was always there.
"When you get older you get better with communicating with people and whatnot, but especially when you're a bit younger, you feel like you don't have people to turn to growing up sometimes," he said.

"The reason that I do this is for anyone that has ever felt like they're an outcast or an alien."
Kwasi will release the single Lies in April and will be supporting 360 at the Forum Theatre, Melbourne on Friday, March 16.