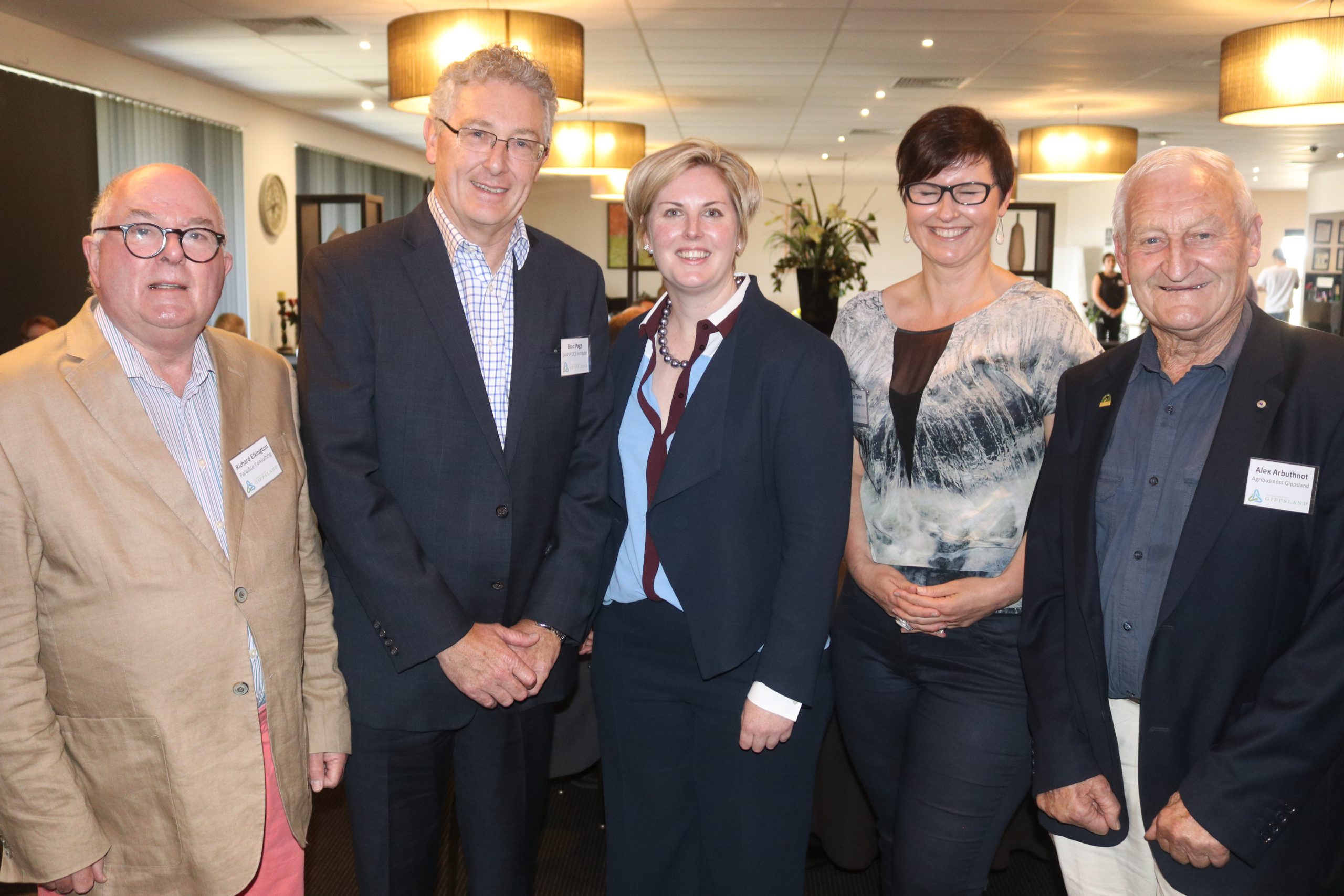 CarbonNet offered an important opportunity for the region and would lead to the creation of a carbon collection hub and industry cluster, according to a carbon capture industry expert.
Global CCS Institute chief executive Brad Page spoke to industry leaders, academics and local government representatives at a Committee for Gippsland event in Traralgon last week.
"This is about infrastructure investment, which is why CarbonNet is important, and it needs for Victoria to see the Latrobe Valley as the clean product centre of Australia that complements all the agriculture here," Mr Page said.
Mr Page was referring to activities at Golden Beach in which a federal and state-funded project has been doing seismic testing to explore potential commercial-scale carbon capture and storage.
"CarbonNet is going to sit right at the heart of opening up industries. Right behind this is Kawasaki's heavy-industry program and hydrogen export to Japan," he said.
Mr Page said he did not believe the economics stacked up to retro-fit CCS onto existing coal-fired power stations.
Instead, it provided an opportunity for securing a burgeoning hydrogen industry, as well as coal-to-chemicals, oil refining, iron and gas processing applications.
"I can't begin to tell you,that every time I go to Tokyo everyone wants to talk about Victorian brown coal-to-hydrogen, and how it's coming along.
"If you go to Kawasaki's head office, there is a model of a hydrogen ship They are building it and are contracted to Shell to operate it to go to Australia to get hydrogen."
Mr Page said that CCS should focus on creating low-emissions applications for heavy industry, which contributes 21 per cent of the world's emissions, instead of the power industry, which contributes 25 per cent.
"We have a choice. Do we want to stop baking the world or get on with a diversity of technologies?"
He said there were 17 CCS facilities operating successfully around the world, storing around 30 million tonnes of carbon annually, but only two of these were attached to power generators.
"This is proven technology and continues to grow. CCS is a flexible technology that's way beyond the power system," he said.
Mr Page said CCS provided a more cost-efficient method at a fifth of the price of renewables to reduce global emissions and reach Paris climate agreements.
"We support all other technologies because the task is so great, we can't rule out any of them, including nuclear," he said.
"CCS cynics fall into two camps. Those interested individuals who are cynical, but listen and can have a rational conversation, or people who have a generic and philosophical opposition to fossil fuels."