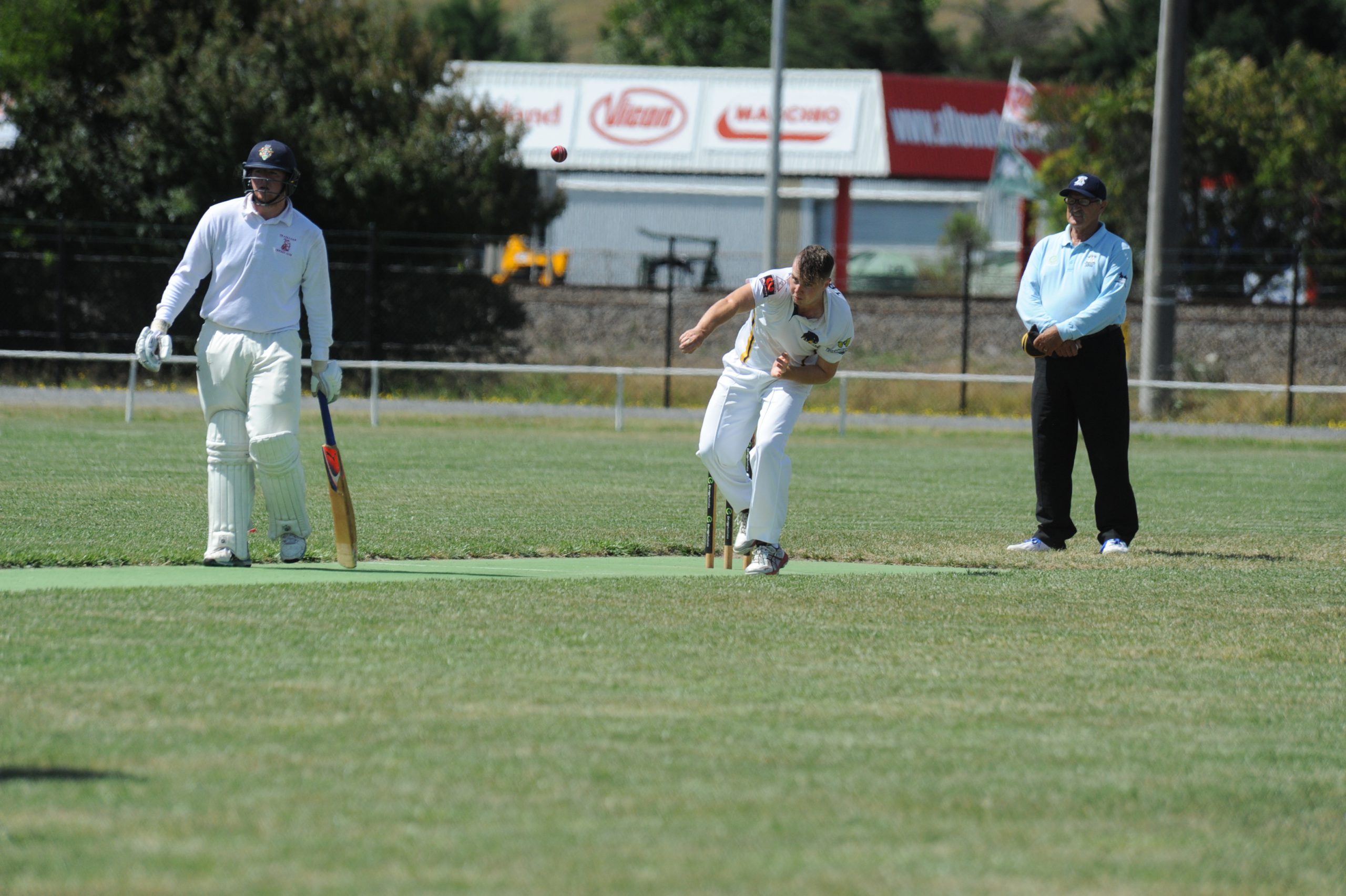 CRICKET
CGCA

Moe needs just 81 runs to snag victory against Jeeralang-Boolarra on day two of their Central Gippsland Cricket Association clash and avoid a semi-final match-up with Morwell.
After sitting in second place much of the season, the Lions found themselves in fourth going into the final round of the home-and-away season.
But less than two points separate Moe from second-placed Mirboo North and third-placed Jeeralang-Boolarra.
A win at Ted Summerton Reserve on Saturday would allow the Lions to avoid a semi-final clash with the undefeated minor premier in favour of a likely clash with Mirboo North.
The Lions have enjoyed mixed fortunes against Mirboo North this season, winning the two teams' one-day clash before their first two-day match in November was washed out after Moe gained the upper hand.
Their most recent two-day match came last round and ended in a strong victory for Mirboo North.
Moe will go into day two of its clash with the Panthers at 2/80 in pursuit of 160.
Lions skipper Andrew Philip is the league's leading run-scorer this season and remains at the crease on 26 with Kane O'Connell not out on 22.
The outcome of this match will likely be decided within the first hour of play.
If Philip and O'Connell can press on from their overnight scores, Jeeralang-Boolarra will find itself under immense pressure.
But the Panthers will be able to call on the wicket-taking power of Matt McGrath who already has 29 scalps to his name this season.
If Jeeralang-Boolarra can get early wickets and get on a roll it might be able to stop the Lions from walking away with the points.
Morwell v Trafalgar
Morwell needs just 36 runs to complete an undefeated home-and-away season when play resumes in its match against Trafalgar on Saturday.
The Ships got themselves into a good position early on day one, with Brodie Burgess (35) and Nick Gurney (28) getting the Ships off to a good start.
Christian Burgess came in at number four and batted throughout the innings – posting his highest first grade score of the season with 59 – before becoming the final wicket to fall.
But he was unable to find partners as batsmen six through 11 failed to reach double figures as the Tigers' bowlers led by Blake Mills (4/31) ripped through the lower order.
Trafalgar's score of 169 would have been defendable against most other teams but Morwell's batsmen have been ruthless this season and have plundered runs at will.
The Ships took the wicket of Craig Giddens early when he was caught off the bowling of Jack Hurst for eight.
But opener Mark Cukier batted on to finish 56 not out as captain Robert Webber made 57 before he was removed by Gurney.
Mills remains at the crease on three and has the skills required to finish the match off quickly after scoring 390 runs this season at an average of 48.75.
Morwell finished day one at 2/134.
Latrobe v Mirboo North
Mirboo North has contained reigning premier Latrobe to 145 on day one of their grand final rematch at Peter Siddle Oval.
The Tigers took wickets at regular intervals to restrict the Sharks with Justin Vajler top scoring with 30.
Rob McKinley was Latrobe's second-best batsman with 28, while Will Kennedy made 19.
The home team was in trouble at 9/115 but a 30-run 10th-wicket partnership between Tyron Gamage (16) and Steven Hanning (13 not out) provided a much-needed boost.
Todd Alexander claimed three wickets for Mirboo North and Rob Phoenix and Steve Rogers took two each.
Mirboo North finished day two on 2/55, needing 91 runs to win.
Brett Pedlow made 21 and Hamaiz Mahmood (11), while Jed Alexander and Connor Williams remain at the crease on 15 and one, respectively.
Latrobe has struggled this season and with eight wickets in hand Mirboo North should feel confident of overhauling the total.
But starting again on day two is difficult and with lead-leading wicket-taker Gamage and the X-factor provided by McKinley, the Sharks will know they are in with a hope if they take their chances.