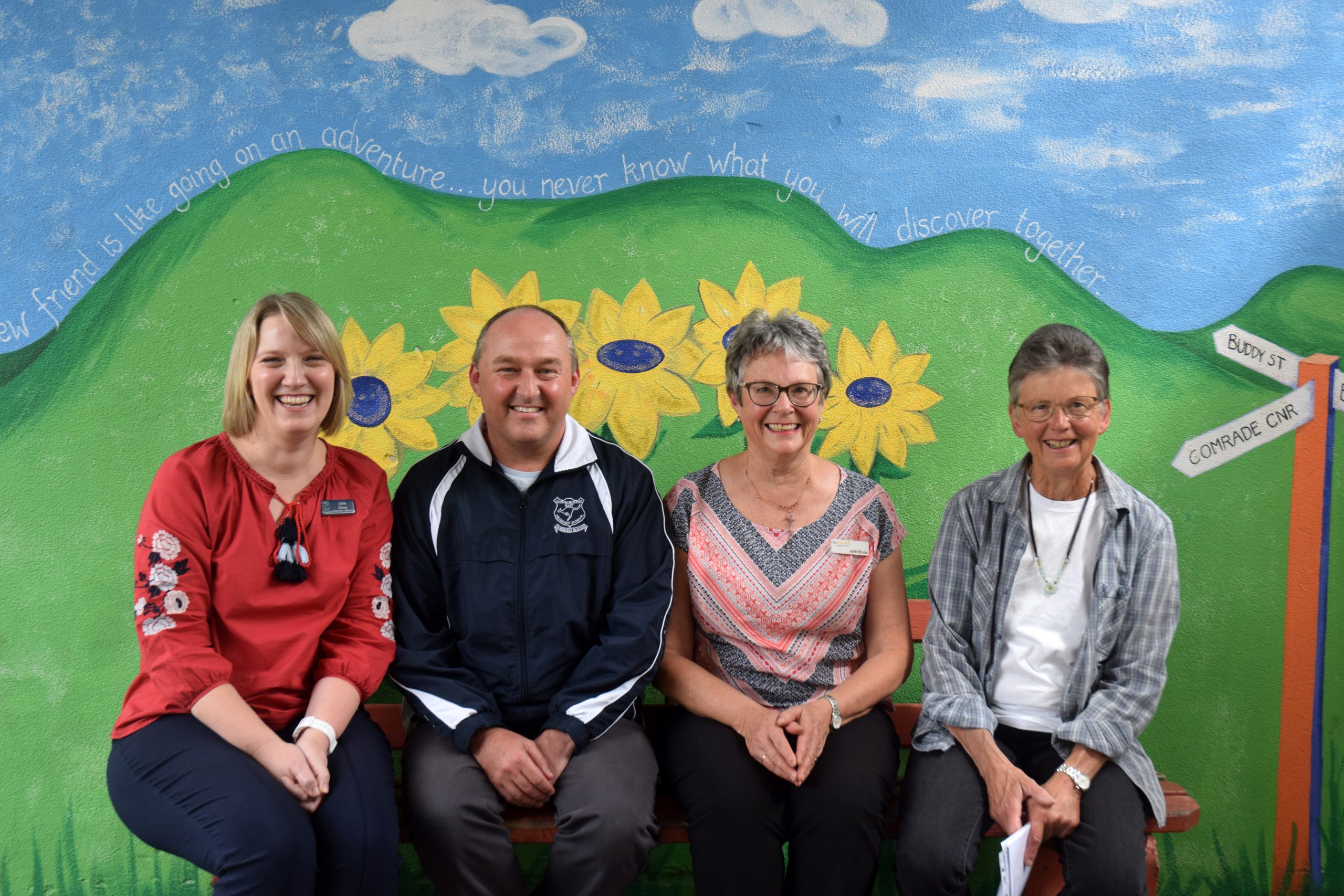 For Newborough East Primary School, the work of its chaplain Julie Bruce is "invaluable".

So invaluable, in fact, that the school has committed to self-funding the two-day-a-week role after being knocked back by the federal government for continued funding for the role.
Vice principal Julie Skee said Ms Bruce made the welfare team at the school "much richer" and enabled it to have a multi-disciplinary approach to improving wellbeing outcomes for students.
"In this community, we've been rocked by a number of things; mines closing, people losing jobs or tragedy personally. There is a real need," she said.
"And the fact that schools have to self-fund for a service that should be a given, people are quite shocked to know that.
"Despite their own hardships, some of these families that are donating, they don't have a lot themselves, but they know that at one time or another they have relied on the services that a chaplain or a church provides, so they are pretty quick to pay it forward."
A chaplaincy committee of local community members has been busily fundraising to keep Ms Bruce in her role at the primary school and was recently able to secure $2000 for the cause.
"Because we are self-funding, it really does take a community approach to driving and getting these funds," Ms Skee said.
"I believe everything happens for a reason and I think having the chaplaincy committee come on board, it has given it a different edge because we've now got a community actually helping to invest in our kids."
Ms Skee said it cost around $30,000 to fund a chaplain two days a week for a year and the school had already managed to pay off term one.
"We have seen things change for children here because of intervention and connecting them into positive experiences with other children that they wouldn't have been able to do by themselves," she said.
"It is great to be able to offer some services to support them."
Chaplaincy committee member Pauline Arrowsmith said she had been fundraising in the streets in the lead-up to Valentine's Day and people had been willing to donate to the cause.
"I've been out in the street for a week and from doing that I've already got $500," she said.
"I've been meeting people who used to come here who desperately want to keep a chaplain in the school. They didn't know she wasn't funded and they were up in arms and throwing me money. A lot of them don't even take tickets.
"To me that verifies that she is needed and I'm not out there for nothing."
Newborough East Primary School welfare officer Paul Fry said some students were going through grief and loss, which Ms Bruce was well-equipped to help them work through.