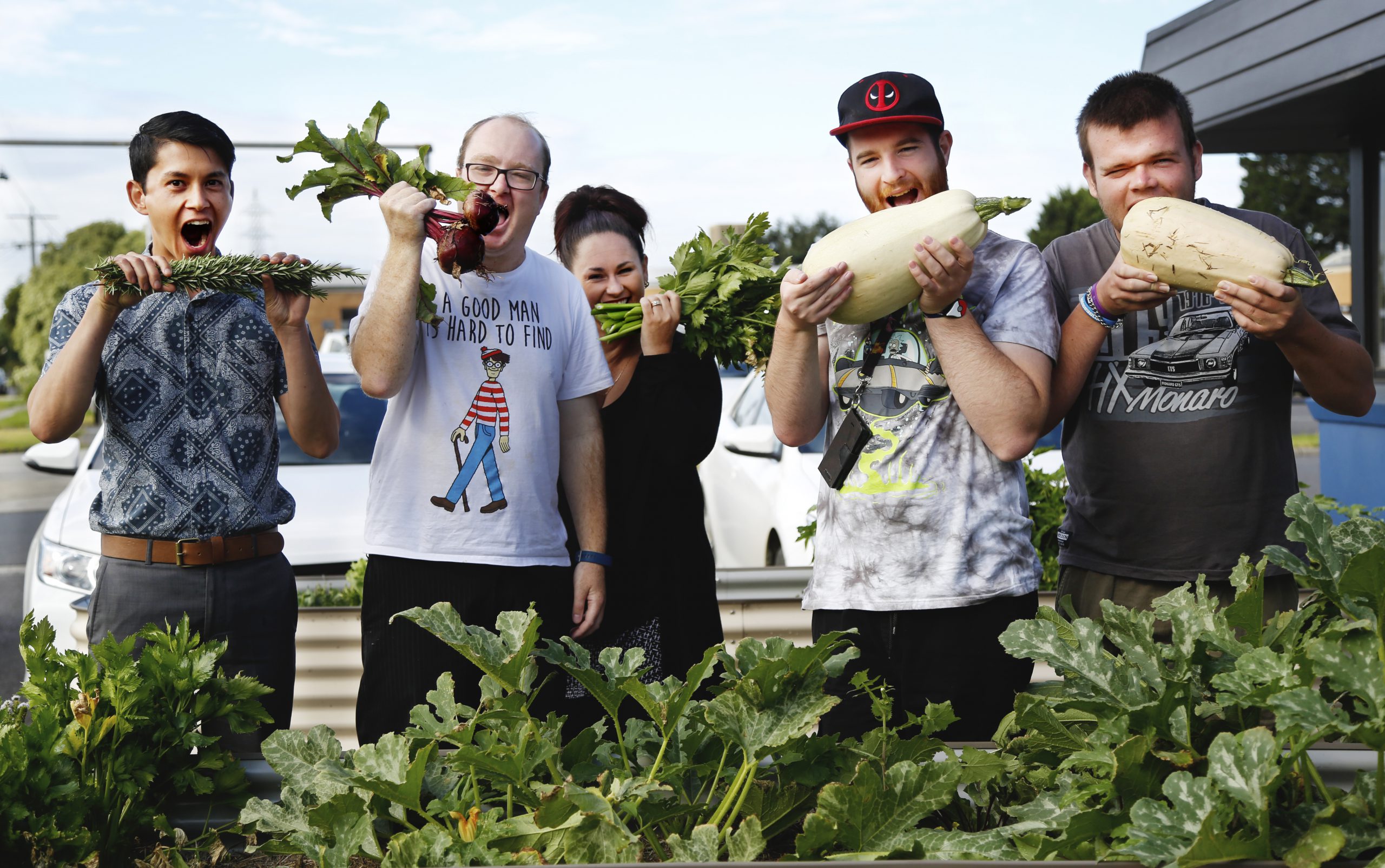 While the summer vegetable growing season at the YAS garden at Interchange Gippsland is almost over, participants are still harvesting some impressive produce.

YAS is an arm of Interchange Gippsland that provides day services, programs and activities for adults living with disabilities.
The garden beds were installed at the Morwell Interchange branch late last year with donations from Morwell Bowls Club and participants have been working hard to nurture and tend to the various fruits and vegetables that were planted.
Interchange manager support services Shilo Wilson said participants enjoyed the gardening program.
"They take a lot of pride in the work that they do and it is great to see that they can use the produce they have grown," he said.
"We want to encourage healthy options and a healthy lifestyle and veggies definitely assist with that."
Mr Wilson said participants used the produce they harvested from the garden in a cooking program.
"The summer produce is coming to an end but we'll be looking to plant a winter crop in the next few months," he said.
"We've had zucchinis, tomatoes, lettuce, celery, strawberries, herbs and some pumpkins."
Mr Wilson said YAS participants were involved in a number of other programs as well.
"[YAS] focuses around life skill development and community connection, so for adult participants, everything we do as part of that program is community-based," he said.
"We're out there in the community for every activity.