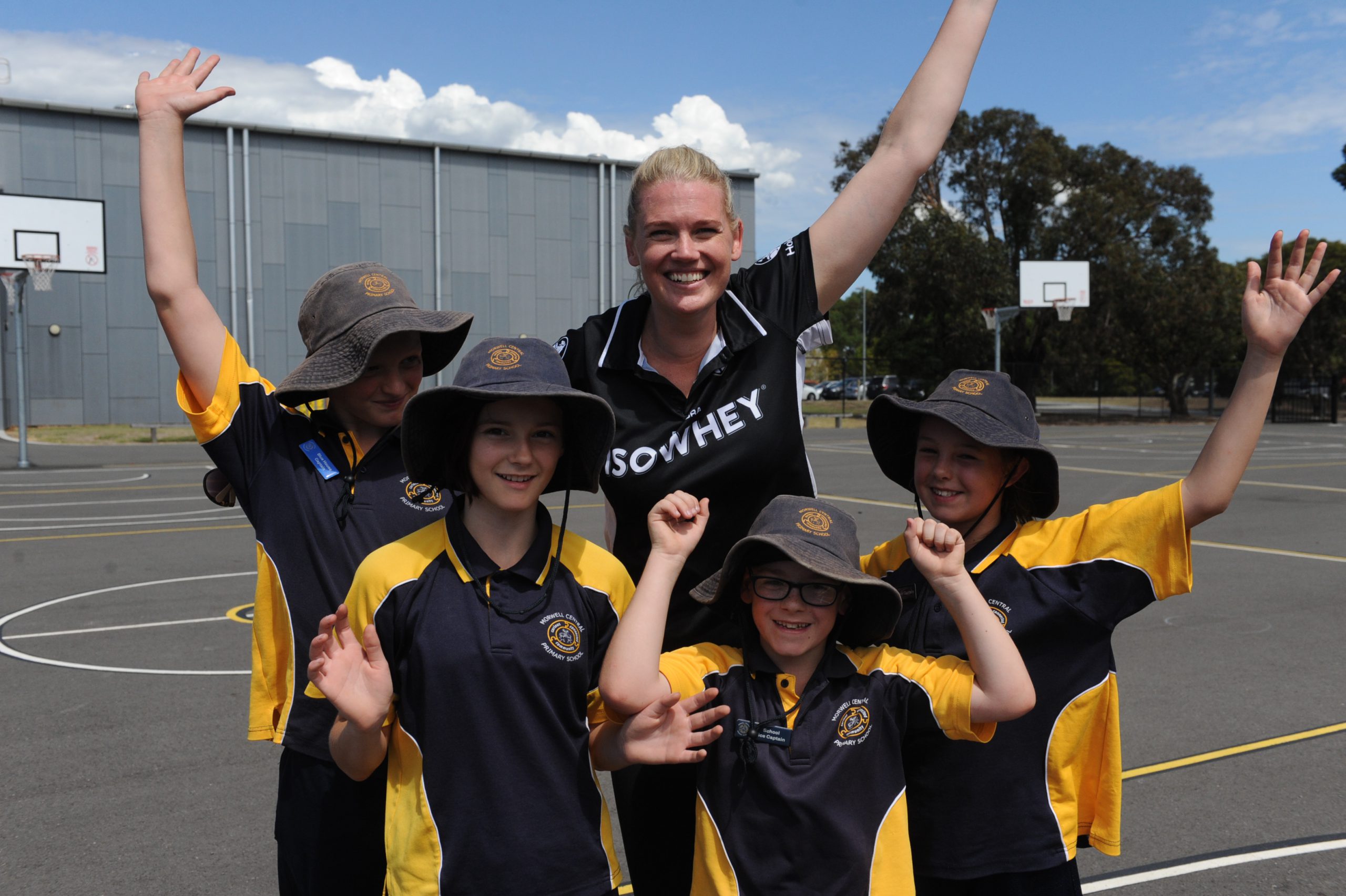 Morwell Central Primary School was abuzz with excitement when star Collingwood Magpies netballer and Australian Diamonds representative Caitlin Thwaites visited grade 4, 5 and 6 students for a skills and drills clinic.
The gun goal shooter visited a number of schools across the Latrobe Valley as part of Collingwood's partnership with the Latrobe Valley Authority and Victorian Government which will bring the side's AFL, AFLW and netball teams to the region for a number of major events across the next three years.
Ahead of Collingwood's preseason clash with the Adelaide Thunderbirds on Saturday, March 3, students were taken through their paces with a number of light skills and fun drills with Thwaites that tested their hand-eye coordination, agility and teamwork.
After hitting career-best form in her first season with the Magpies in 2017, the 30-year-old also spoke to the starstruck youngsters about life as an elite athlete.
A proud product of Bendigo, Thwaites relished the opportunity to break from the rigours of training and interact with children from across the Latrobe Valley.
"I remember for me as a country kid when we had some of the big basketballers come into the school it added a bit of extra excitement," she said.
"To me, it gave you that idea of the pathway to play at the top level, and whether you're regionally-based or in the big smoke those pathways are still there."
Thwaites also spoke about what it takes to make it at the top level and shared some sage advice about sacrifice and commitment.
"It's important to love the sport you play, but aside from that you have to be prepared to work very hard and put in the hours," she told students.
With the Commonwealth Games just five weeks away, the Diamonds goaler said it was vital to find time in her hectic schedule to engage with regional communities.
"We're trying to have a bit more of a presence in regional communities to encourage kids to get out and enjoy sport," she said.
"It's great to be able to see and engage with someone you've met to be able to follow them and be in contact with them and aspire to be like them.
"You can't be what you can't see, so if we can get out there and show a bit of our world and what we do then that helps a lot."
Collingwood will play the Adelaide Thunderbirds in a practice match on Saturday, March 3 at Traralgon Sports Stadium at noon.
Tickets can be purchased on the door or by visiting the Latrobe City Council website.