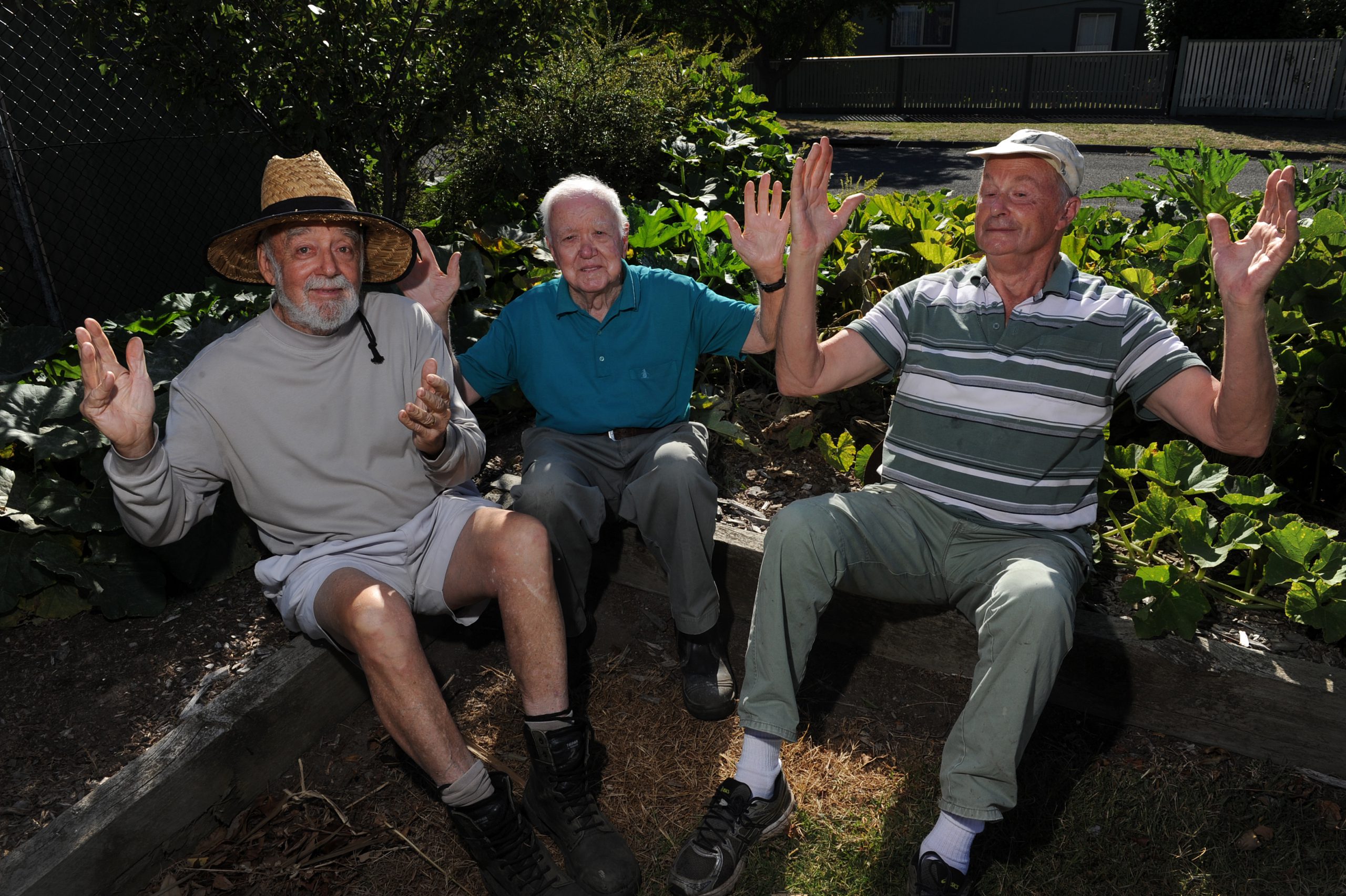 The volunteers at the Trafalgar Community Garden were left dumbfounded after their sole giant pumpkin was nabbed from the vine for the third year in a row.

Garden facilitator Rod Boon said it was "senseless" of people to take the fruit from the garden.
He suspected it was the work of an adult because of the size of the fruit expected to weigh in at about 30 kilograms at its immature age.
"It's not an act of vandalism or children skylarking. It's someone who has targeted and taken it away," Mr Boon said.
"The thing is, it's not something that can actually be picked up and taken long distances. At 30kg it's quite large and it's quite bulky to lift and carry so you'd need to put it into some vehicle."
Mr Boon said fellow volunteer Mandy Miles organised a giant pumpkin competition at West Gippsland Healthcare Group four years ago, where the Trafalgar garden had a massive, 64-kilogram entry and did "pretty well".

For the next three years, the garden's jumbo produce has disappeared, preventing the volunteers from entering the very competition they helped establish.
The pumpkin went missing mid-February, which is earlier than in previous years, where the season's big fruit has left the patch unannounced around the March long weekend.
Each year the neighbouring kindergarten children have been able to watch through the fence as the pumpkins grow, and some years, have been able to have their photographs taken in the garden bed alongside the impressive fruit.
Mr Boon said at the start of the season the gardeners considered growing the pumpkin in a fenced-off area in the kindergarten, however, decided to try "camouflaging" the giant orange fruit and leave it in their unfenced site.
The volunteers, although repeatedly disappointed at their empty garden bed, are determined to try again next year. Mr Boon encouraged anyone interested to join the working bees on Wednesdays, 9.30am-11.30am.