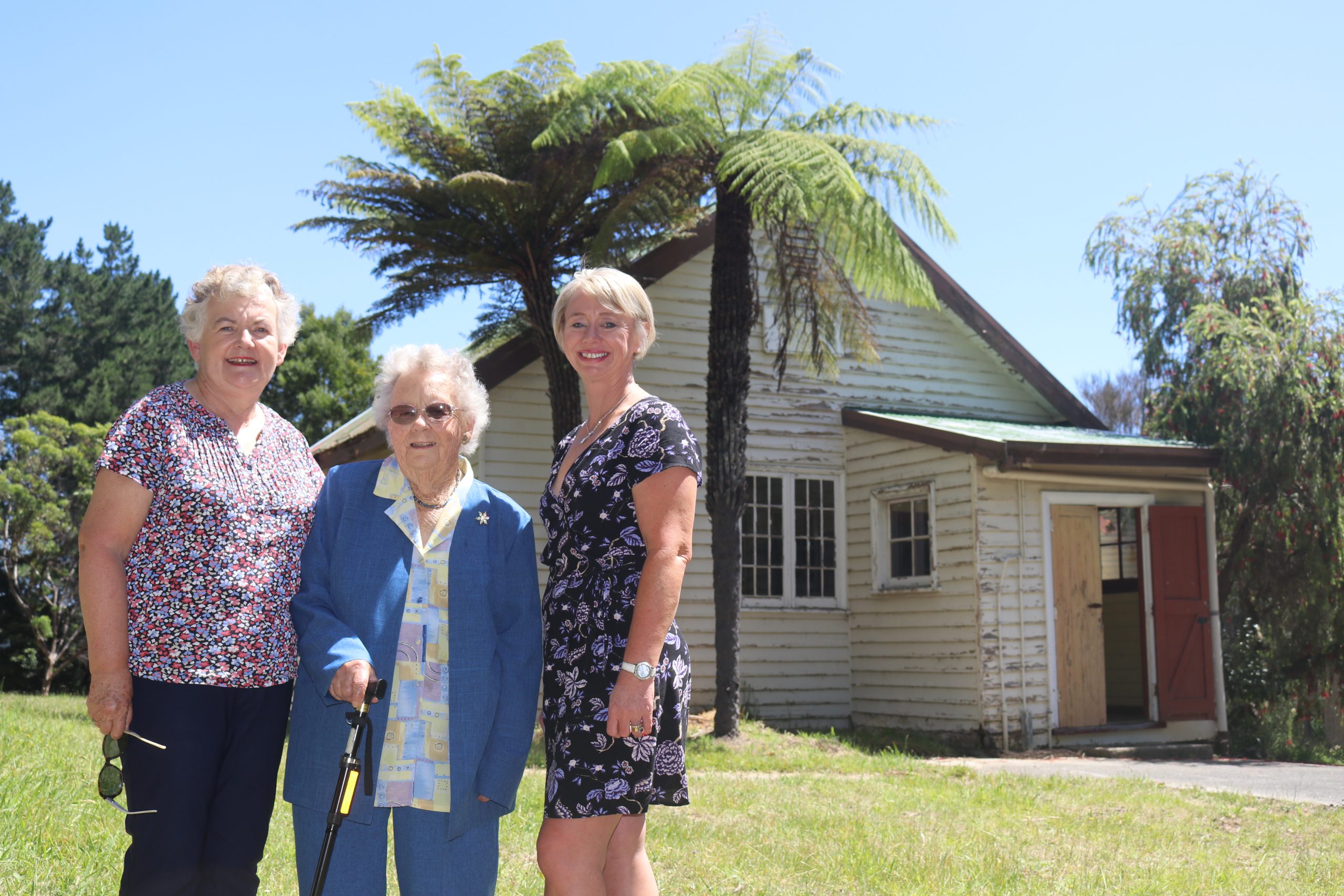 The Budgeree community has mixed reactions about a Latrobe City Council recommendation to revert a historic school to Crown land for the local hall committee to manage.

Council will make a decision about the future of the old Budgeree school building at its meeting on Monday night.
Recommendations include entering into discussions with the Department of Environment, Land, Water and Planning to transfer 1.6 hectares of land from council ownership to DELWP.
The meeting will also consider a recommended $30,000 council grant to the hall committee to kick-start further funding applications to restore the 1908 school building.
Budgeree hall committee of management secretary Leanne Potter said the community would meet tonight to discuss the recommendations before she speaks at the council meeting.
"We have mixed reactions. It's great on one hand, people have called me to say our little school won't be wasting away by falling down and decaying," Ms Potter said.
"Council is giving us back the land but not enough money to do anything with. This is a huge responsibility to take on and there is not enough funding to support it."
Ms Potter said it was essential the hall committee was involved in discussions with DELWP and had an active input before any final decisions were made.
She gave the building another two years before the west wall caved in due to years of termite attacks and timber-rot.
The Budgeree hall committee has been attempting to have talks with Latrobe City for the past two years to save the school building from completely falling over.
The school was closed in 1992.
According to council documents, it would cost about $220,000 to get the building up to scratch and make it safe for the public.
The hall committee has also made application to Heritage Victoria to help save the building.
Council documents rated the building as "low use" with "no identified council service or program" needing the building because it sits next to the Budgeree hall.
Council also acknowledged it would be a significant cost to ratepayers to restore and maintain and would be better off divesting itself of the asset by handing it over to DELWP.
"If council had looked after its asset over the past 25 years, it would've only cost them around $125,000," Ms Potter said.
She said community groups were keen to use the building for yoga or meditation classes.
"We are a part of Latrobe City and we are a vibrant community," she said. "Just because Budgeree is at the end of the road to nowhere doesn't mean we can't have a building for the community to connect."