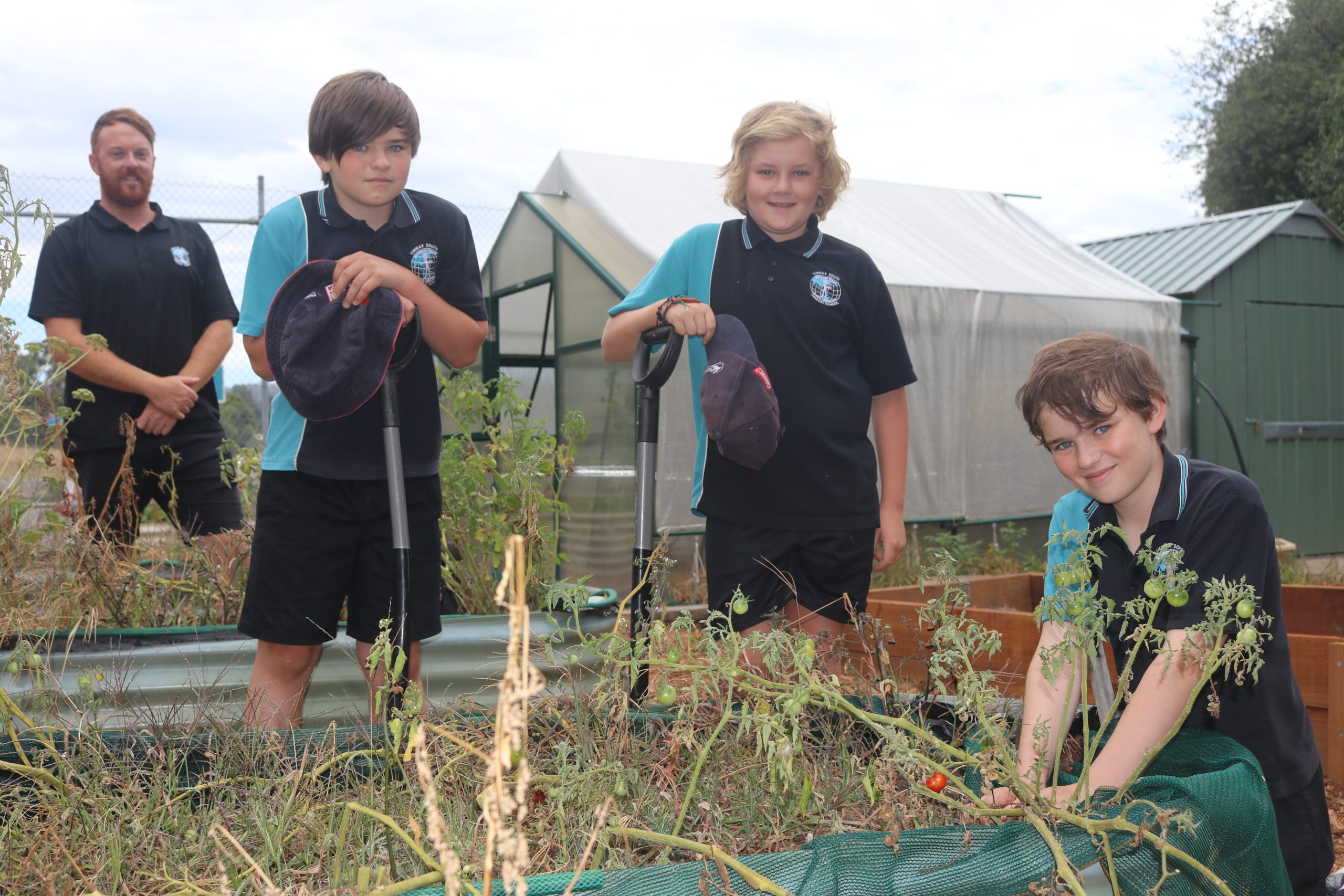 Yinnar South Primary School has been recognised for leading the way in sustainability with a coveted two-star certificate in the Victorian government's ResourceSmart Schools program.
ResourceSmart encourages schools to cut their carbon footprint by fulfilling a range of modules and meeting benchmarks for energy, water and waste usage.
Yinnar South students have planted a frog bog and a kitchen garden to engage in community meals and food swaps.
The school also has a complex recycling regime and is one of the only Gippsland schools to have a soft plastics recycling program.
Gippsland ResourceSmart coordinator Alison Taylor said after conducting an energy-use audit a few years ago, Yinnar South managed to cut its energy consumption per-student in half.
She said the school replaced old air conditioners and old buildings with the help of a $10,000 state government grant and encouraged kids to turn off unused lights.
The school also saved its precious tank water by fixing a few leaky taps, and encouraging students to use the half-flush.
Yinnar South is on track to complete two more modules in biodiversity and waste management to earn the top five-star rating, which principal Mark Dicorleto thinks should be achieved by the end of the year.
He said kids were encouraged to have litter-free lunches and students were about to get stuck into the vegie patch, with the aim to produce and sell micro-herbs and edible flowers.
"When we told the kids they were awarded two stars, they were rapt," Mr Dicorleto said.
"The kids are driving this program, they are at the end of shovels and crowbars and have figured out all the logistical work. This is real-world, garden-to-table experience."
Yinnar South was one of 35 Victorian schools to receive a star-rating this term. In Gippsland, there is room for another 15 schools to jump on board the program.
Member for eastern Victoria Harriet Shing is encouraging other Gippsland schools to sign up.
"This certification recognises the great work of the dedicated teachers and staff at Yinnar South Primary School," Ms Shing said.
"The program gives kids fantastic, hands-on understanding of sustainability and the environment. Embracing a culture of sustainable living in our schools is incredibly important, and I thank all students, teachers and parents for contributing towards their certification."
For more information, visit www.resourcesmartschools.vic.gov.au.