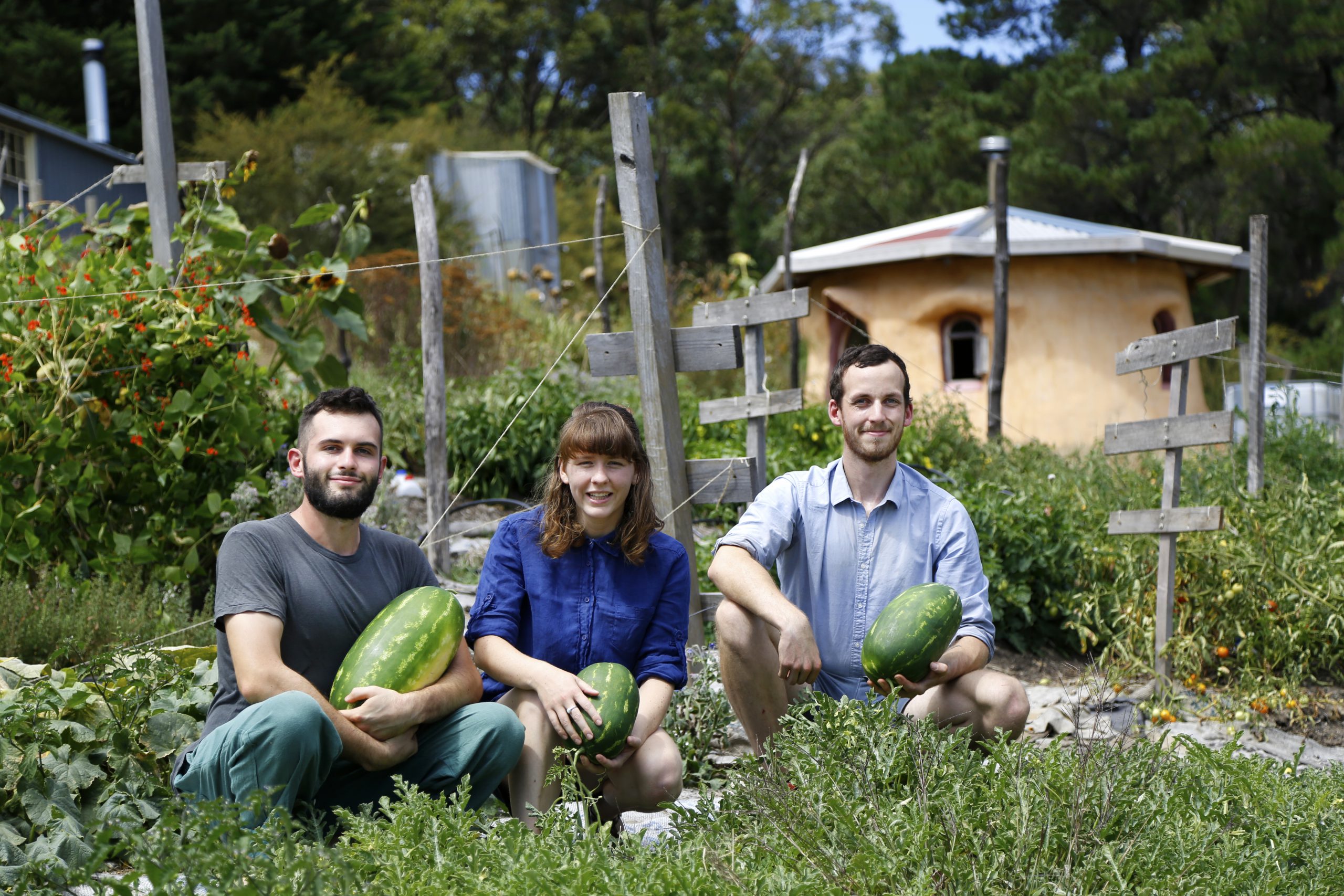 Community-minded people interested in eco-friendly sustainable living are being invited to become a caretaker on a Moe property established to promote simple living in harmony with nature.
Wurruk'an is an eight hectare, intentional-living community where people live rent-free in exchange for contributing a certain amount of time and labour towards property maintenance and gardening.
There are currently four people living on-site in tiny, off-the-grid houses, who share a communal kitchen, grow the majority of their own food, but also have access to a conventional four-bedroom home with a hot shower.
The residents are a mix of professionals and students who live separate lives but come together to share ideas and pool resources.
Dan Prochazka has been at Wurruk'an for the past two-and-a-half years and wanted to learn practical skills using sustainable methods.
"I grew up in Moe and it knocked my socks off when I heard about this. I wanted to learn how to use my hands," he said. The name, Wurruk'an, is a mixture of Indigenous and Mayan words that translate into "seeding a new earth story".
The community was founded by a local family in conjunction with Melbourne professor Samuel Alexander, who wrote a book about simple living.
Dwellings were built by hand using recycled materials, including compacted earth, cob and sand, or straw, with found objects such as leadlight windows.
Mr Prochazka said each home provided an ideal small living space which was thermally stable and retained warmth in winter.
Violette Snow is a Masters of Sustainability student who moved to the property eight months ago to "walk the talk, practise ethics and explore what this means".
Rohan Stoneman is a city tree-changer with an interest in permaculture who found his health and general energy level had improved since he moved in.
"I seek a balance between independence and inter-dependence."
Warruk'an has previously held open days and workshops to encourage community engagement.
The caretaker would manage the small-scale farm property, be confident around power tools and tractors and be prepared to put in around 20 hours a week for their accommodation.
They would also be encouraged to start their own sustainable enterprise or co-operative based upon the ethics of the property.
Wurruk'an is holding an open day on Saturday, March, 3 for interested people to inspect the property and ask questions. There will be a morning session between 10-11am and an afternoon session from 2-3pm.
For more information, email hellowurrukan@gmail.com.