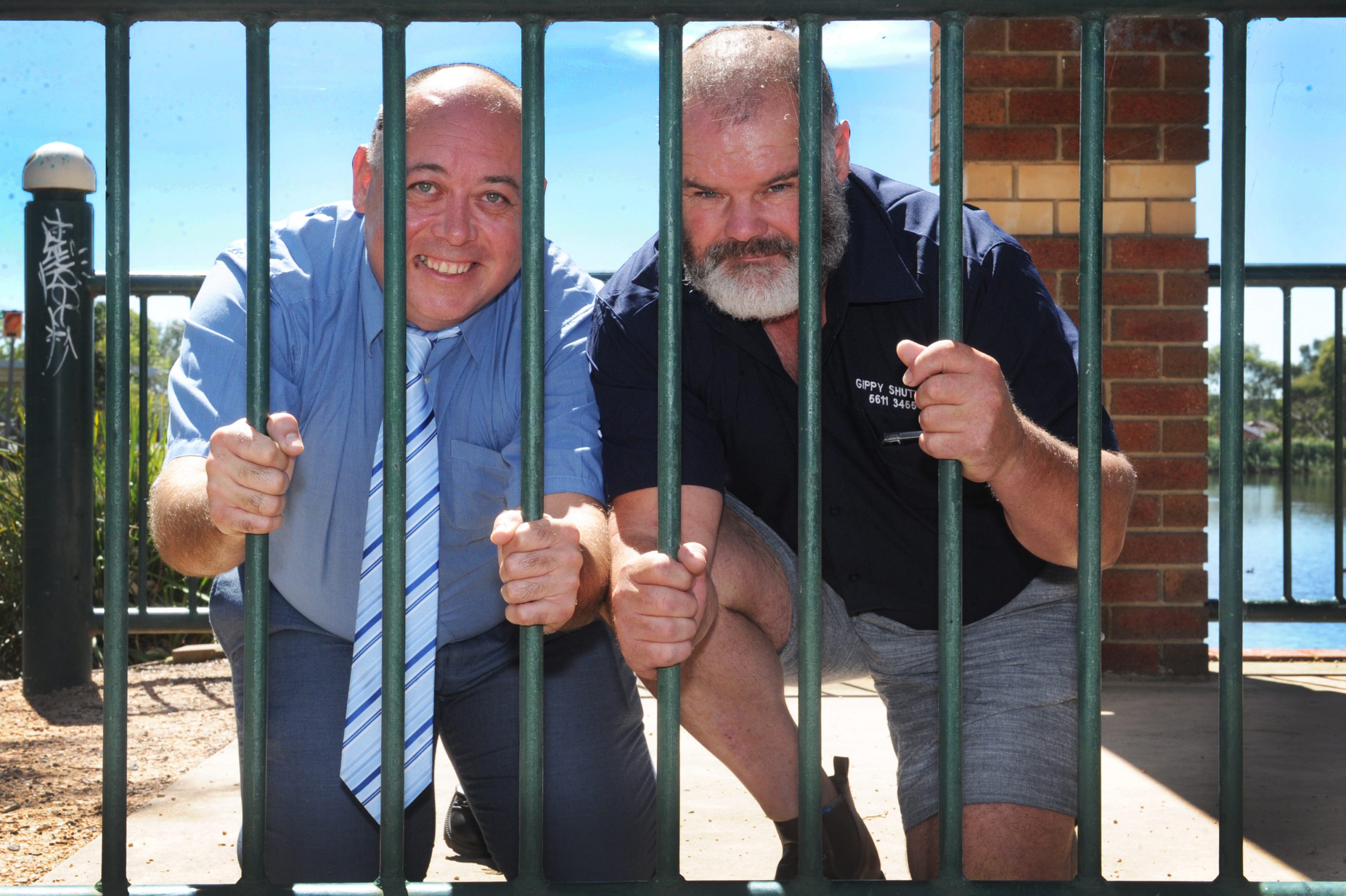 Gippslanders Adam Townsend and Greg Mobbs will be locked in a pod on the Melbourne Star observation wheel tomorrow – and won't be released until they have raised $10,000.
Celebrant Mr Townsend, and shuttle bus operator Mr Mobbs hope to raise more than the required $10,000 with proceeds donated directly to the Royal Children's Hospital's Good Friday Appeal.
The challenge is part of a competition being run by Melbourne radio station 3AW and Mornings' presenter Neil Mitchell called 'Escape from Neil's Wheel' with each of the wheel's 20 pods and their occupants required to raise at least $10,000 in order to be released.
"In total they're trying to raise in excess of $200,000 and we'll be locked in from half past eight on Friday morning and won't be released until we've raised that money," Mr Townsend said.
"My daughter Hope just turned 17 on the weekend but she was born three months prem. She was at the children's hospital where she had to go onto life support so this is just a way we can contribute and give back to the hospital."
Mr Mobbs, who was a rigger for 25 years with a fear of heights said the pair were hoping to raise the required amount in one rotation of the observation wheel which takes about half an hour.
"Every family has a children's story but mine would be my granddaughter. She was diagnosed with a brain tumour but the very short, good story is that was treated successfully and she's now a healthy six-year-old," Mr Mobbs said.
Money raised will go towards purchasing a Point-of-Care Ultrasound Program which will help clinicians manage an ultrasound, rather than a patient requiring a medical imaging specialist.
"The attraction for me to do this was that 100 per cent of money goes to the hospital, they don't go anywhere else. People can donate directly to the hospital and there's no cost that's deducted from those payments," Mr Townsend said.
"We want everyone in Gippsland to jump on board and help get us released."
Links to donate can be found by visiting rch.org.au.