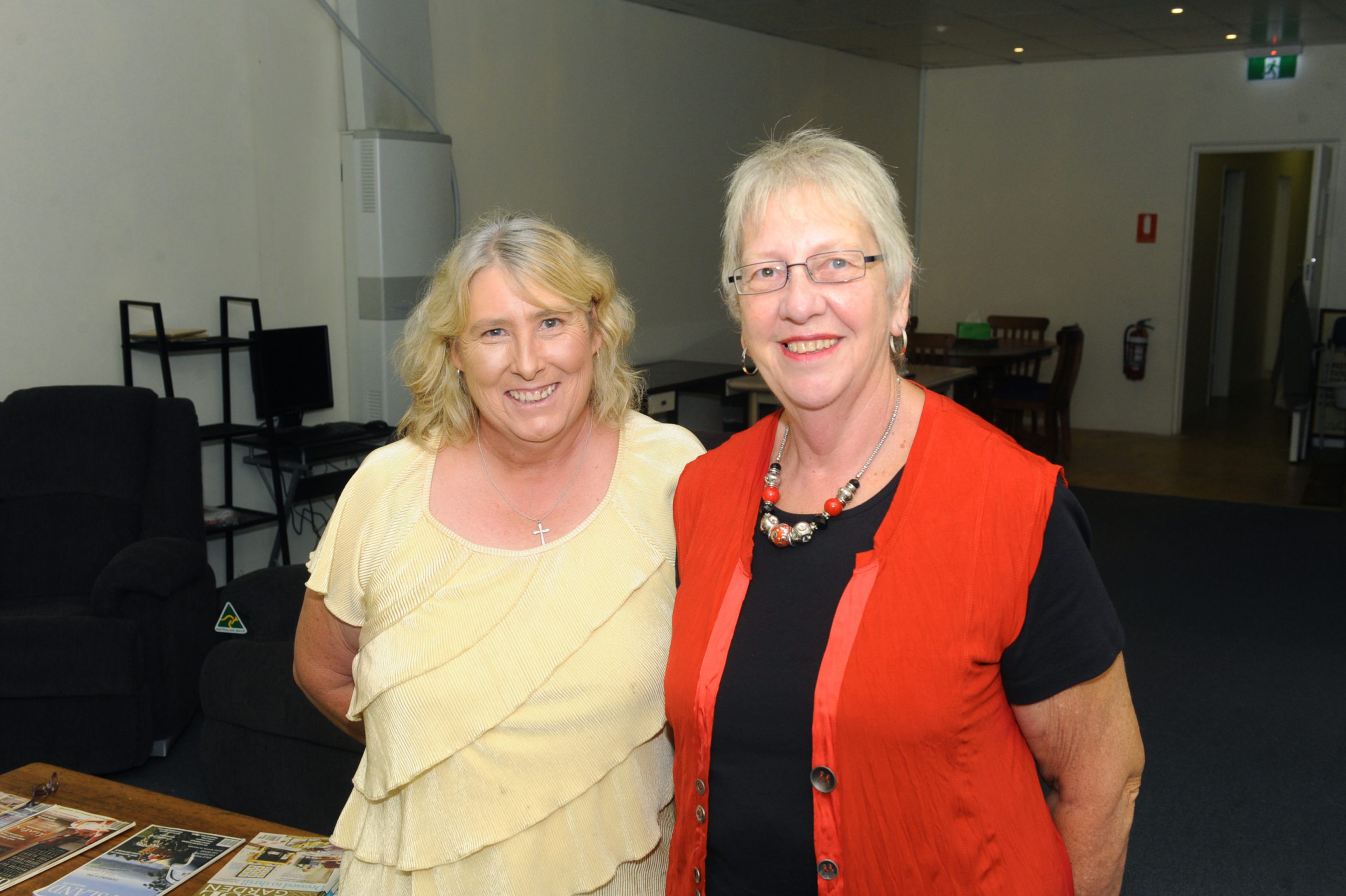 A drop-in centre for veterans and their families opened in Morwell on Monday to provide assistance, including welfare support and advice, to the region's former servicemen and women.
Carry On Victoria launched its opportunity shop on Commercial Road in Morwell just over a year ago and launched the drop-in centre aimed at bridging isolation for the region's veterans.
The organisation helps former and current service members, including those injured, who have served in war zones or on peace-keeping missions, and their families if they're not eligible for help through Legacy.
Carry On Victoria welfare officer Cheryl Hersey said "civilians" were often unaware of the hardships veterans faced on a regular basis and hoped the drop-in centre would help support the region's 3000-plus ex-service personnel.
"Ordinary people don't understand what a lot of these veterans have been through, the postings they've had here and overseas," Ms Hersey, who was a cartographer in the Women's Australian Air Force in the mid-60s, said.
"These people look for acceptance into the community and often people will find out you're an ex-service person and they often, particularly with women, will struggle to secure employment and the like.
"This centre will cut the isolation and provide a welcoming place for these people. It will help guide them through any problems they may face and ultimately offer them a 'home lounge' to feel relaxed."
Carry on Victoria staff, who are mostly ex-service personnel, will provide information about service pensions and referral programs.
Officially named the 'The Mauro Folghera Veterans Drop-In Centre', the facility will house televisions, comfortable seating and a kitchen area to relax and have a "cuppa and chat".
"Mauro was the branch leader here in Morwell and an ex-air force serviceman who dedicated his life to the service community before his death in December," Ms Hersey said.
"He was a lovely person and worked so hard for the region's veterans. You could always count on him, and right up until he died, he was passionate about the cause so it was fitting to name the centre after him."
Ms Hersey said the organisation's Morwell-based op shop had "drawn a lot of interest" from people across the region with all money raised directed back into welfare assistance for veterans.
"The op shop has been well supported. A lot of people don't realise where the funds actually go to, unless we tell them, that is," she said.
Member for Eastern Victoria Harriet Shing opened the centre.
The centre Eis located at 238 Commercial Road, Morwell, next to the Carry On Victoria Gippsland Branch Op Shop.