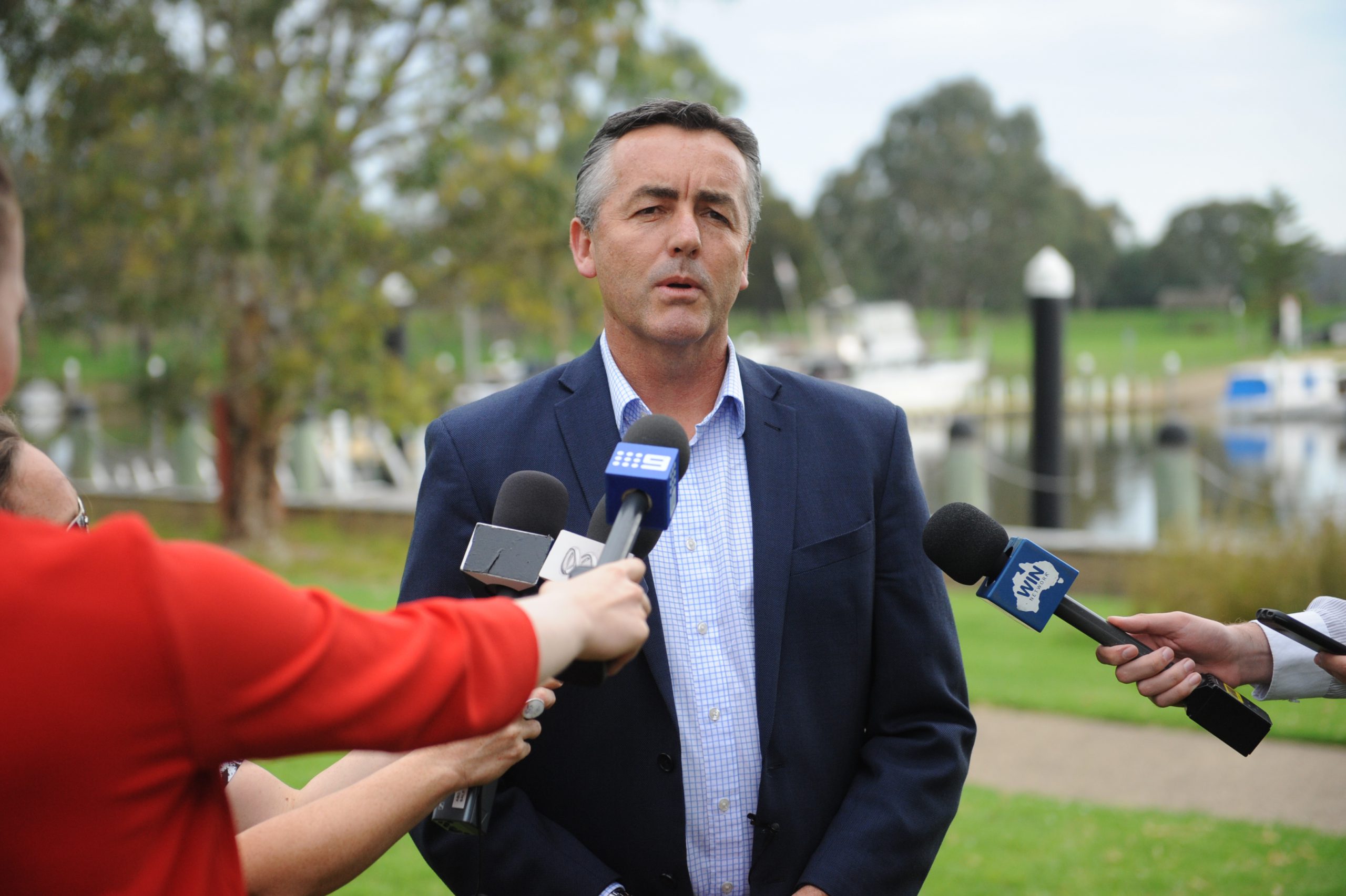 Member for Gippsland Darren Chester has declared the Nationals' recent leadership change a "reset" for the party after it was last week announced he would return to the ministry.
Mr Chester will today be sworn in as minister for veterans affairs and defence personnel following his appointment last week by newly-appointed Deputy Prime Minister Michael McCormack.
The appointment brings an end to his stint on the backbench, which began in December when he was controversially sacked as transport and infrastructure minister by former deputy prime minister Barnaby Joyce who subsequently took the portfolios for himself.
His reappointment follows Mr Joyce's recent resignation following the revelation he was having a baby with his former staffer Vikki Campion.
Speaking on Friday, Mr Chester conceded the Nationals had been too "focused on internal issues" in recent weeks.
"There's no question from the National Party's perspective this is a reset and we haven't lived up to people's expectations for the past few weeks as we've become focused on internal issues," he said.
"I'm confident that Michael McCormack can help unite our team and we can get back to focusing on the issue that matter to regional Australians."
Mr Joyce resigned on February 22 after reports about his private life dominated the headlines for weeks and the subsequent revelation of a sexual harassment complaint against him.
Following his resignation, Mr Chester was one of the first Nationals MPs to publicly endorse Mr McCormack "in the interests of a smooth transition".
Mr Chester said there was no deal to support Mr McCormack's leadership bid in return for a ministerial position.
"I didn't seek any job from Michael and no job was offered to me prior to the announcement [on Thursday]," he said.
"The reason I backed Michael so strongly was I believed we needed someone who could unite our team."
Although touted as a leadership prospect himself, the Gippsland MP was considered an unlikely chance to take the reins due to his status as a Victorian with Victorian Senator Bridget McKenzie serving as the party's deputy leader.
He said he was excited about his new position which he said would give Gippsland a representative "sitting around the table when the big decisions are made".
"So I'm looking forward to working with the defence community and support veterans and their families when they choose to leave the military," Mr Chester said.