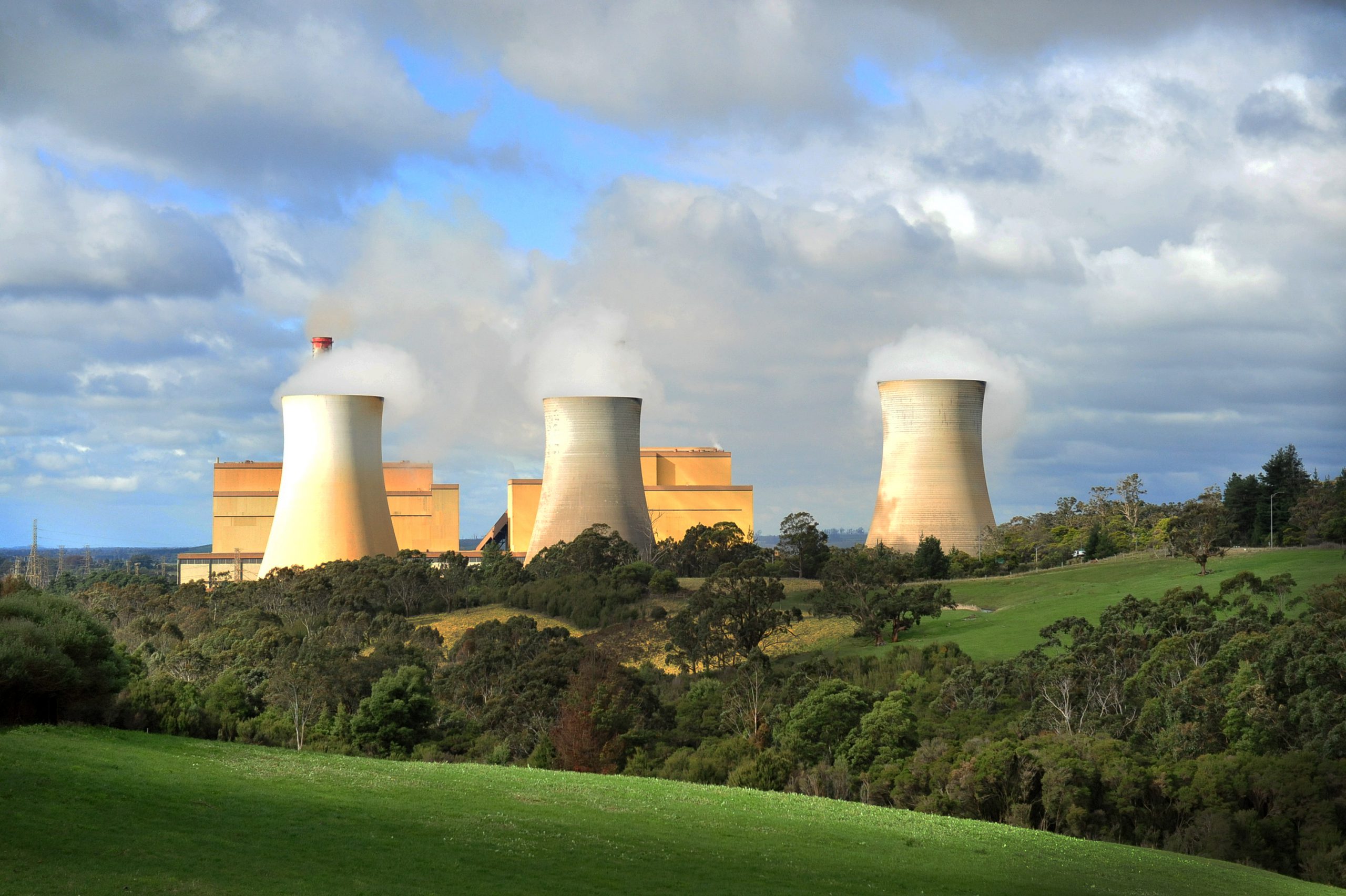 Three of the Latrobe Valley's four coal-fired power station owners have ruled out investing in a new low-emissions high efficiency plant in the event a future Coalition government moves to encourage construction of a new facility.
Loy Yang A owner AGL, Hazelwood owner ENGIE and Yallourn owner EnergyAustralia all confirmed last week they were keen to move away from coal-fired power and towards renewable and efficient energy.
But Alinta Energy, which recently purchased the region's newest brown coal-fired power station last year in Loy Yang B said it was "thrilled" with its recent investment and committed to upgrades and expansion of the station.
It follows comments made by the Victorian Nationals leader Peter Walsh last week where he revealed he had held discussions with power companies which were interested in building a new coal-fired power station in the Latrobe Valley.
While the Liberals have yet to reveal their policy on the construction of a HELE station, they have not publicly backed calls by the Nationals to build a new brown coal station in the region.
"We haven't announced specifically what our policy is going to be when it comes to a new power station, certainly, but what I will say to you is this: we believe the Latrobe Valley is the absolute essential hub when it comes to powering up our state," Mr Southwick said on Friday.
"So this is where we will look for any project in terms of first and foremost what we need to do.
"It has the connection here, it has the distribution here, it has the history here and it has the resource here.
"So I think first and foremost we will be ensuring the Latrobe Valley, as it has done for many, many years in the past has powered up our state, that it will continue to be the jewel in the crown and power up our state."
Mr Southwick said the Coalition would "return affordable power" to the grid through its yet-to-be-released electricity and gas policy – and would consider "more generation" – if it wins November's state election.
But despite Mr Southwick's comments, three of the region's four power station operators said words to the effect they were seeking to transition away from coal.
Loy Yang A owner AGL said its position remained consistent and it was "moving away from coal-fired power", while Hazlewood owner ENGIE said it would "no longer be involved in coal-fired generation".
Yallourn owner Energy Australia said it held a neutral view about technology that would replace existing coal as a source of baseload supply so long as it supported reliable, affordable and cleaner energy.
"We see the future modern energy system in Australia comprising of solar, wind, demand response, pumped hydro, battery storage and intelligent energy management options, supported by gas-fired generation," an EnergyAustralia spokesman said.
"We would readily discuss with any government why a new coal-fired power station is not part of our future vision, and outline alternative options for a sustainable, affordable and stable energy market."
Energy Australia said it backed the integration of renewable energy into the system and an increase in gas-fired generation, to balance increases in interment renewable energy, as it continues to move away from brown coal.
While there is a strong disinterest in brown coal in the region from the Valley's current power operators, Alinta Energy remains open to future investment in a station following its acquisition of Loy Yang B.
"We are looking to establish lasting relationships with the community," an Alinta Energy spokeswoman said.
"The policy environment will be a key factor in any future investment decisions for the industry.
"We have committed further investment in the form of upgrades and plant expansion."