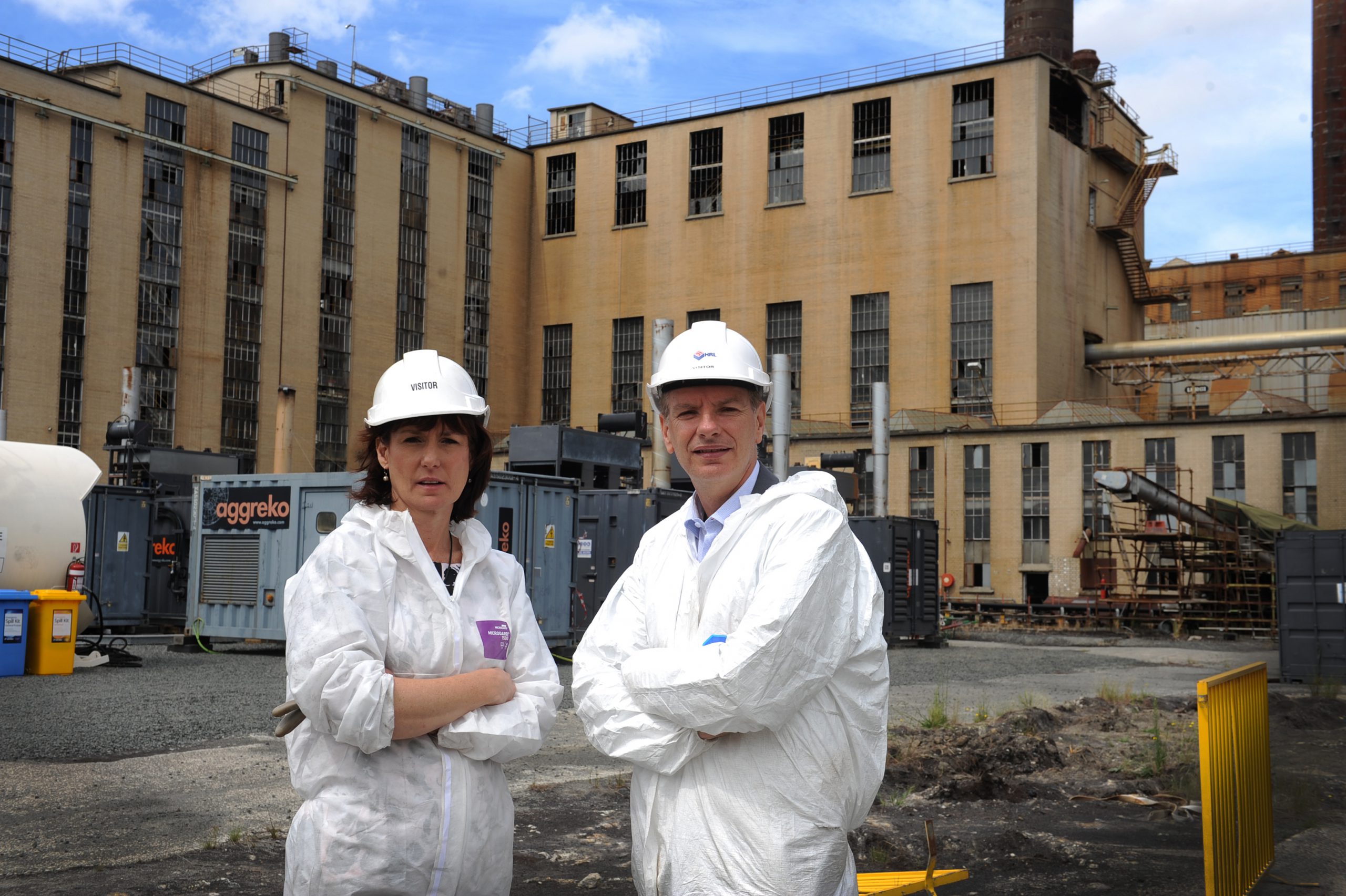 Opposition energy and resources spokesman David Southwick has thrown his support behind Coal Energy Australia's proposal to establish its CarbonTech project at the recently heritage-listed Morwell Power Station and briquette factory site.
Mr Southwick took a tour of the power station and briquette factory buildings with member for Eastern Victoria Melina Bath on Friday and called for the heritage listing of the site to be removed, as the establishment of the project hinges on the demolition of the power station buildings.
The site was heritage-listed last month, however, site liquidator Energy Brix Australia Corporation has indicated it would make an application to the Heritage Council to demolish the power station in the next two to three weeks for the project to go ahead.
If the power station is demolished, the CarbonTech project will reinstate the briquette factory facilities to utilise brown coal to create new products.
Heritage proponents hope to establish the site as part of a Latrobe Valley industrial tourism route, however, Coal Energy Australia said the asbestos-riddled power station would be a liability.
EBAC remediation general manager Barry Dungey estimated demolition costs would sit between $23-$26 million, while decontamination costs alone would cost upwards of $80 million.
Mr Southwick said if the heritage order was not removed, he would be expecting the government to invest the $80 million itself.
"I think that people of Victoria, and certainly people local in the Valley, need to really understand what are the options here," Mr Southwick said.
"We have one option, which is continually affecting a ghost town, or we have another option to turn this site into an innovation hub that brings jobs and growth."
Ms Bath said the CarbonTech project was necessary to bring investment and jobs to the region.
"I think we have seen this week where there has been a major retailer closing in the Mid Valley shopping centre," she said.
"That is an institution and it just reflects the lack of people going out and purchasing and the lack of investment that is going into this region in real terms … we see that ripple effect coming out into retail.
"We need this investment, we need Coal Energy Australia to go forward in their production of not just briquettes, not just char, but highly refined product that can be used in a range of activities across the state and internationally. We need these sorts of operations to come together."
Ms Bath said the power station needed to be demolished for the "regeneration of the briquette factory [to] create jobs, stimulus and a great future for the Latrobe Valley".
"[Coal Energy Australia] have made a significant investment into this site, they have had strong negotiations with Energy Brix with the liquidators," she said. "It certainly seems a very feasible option."