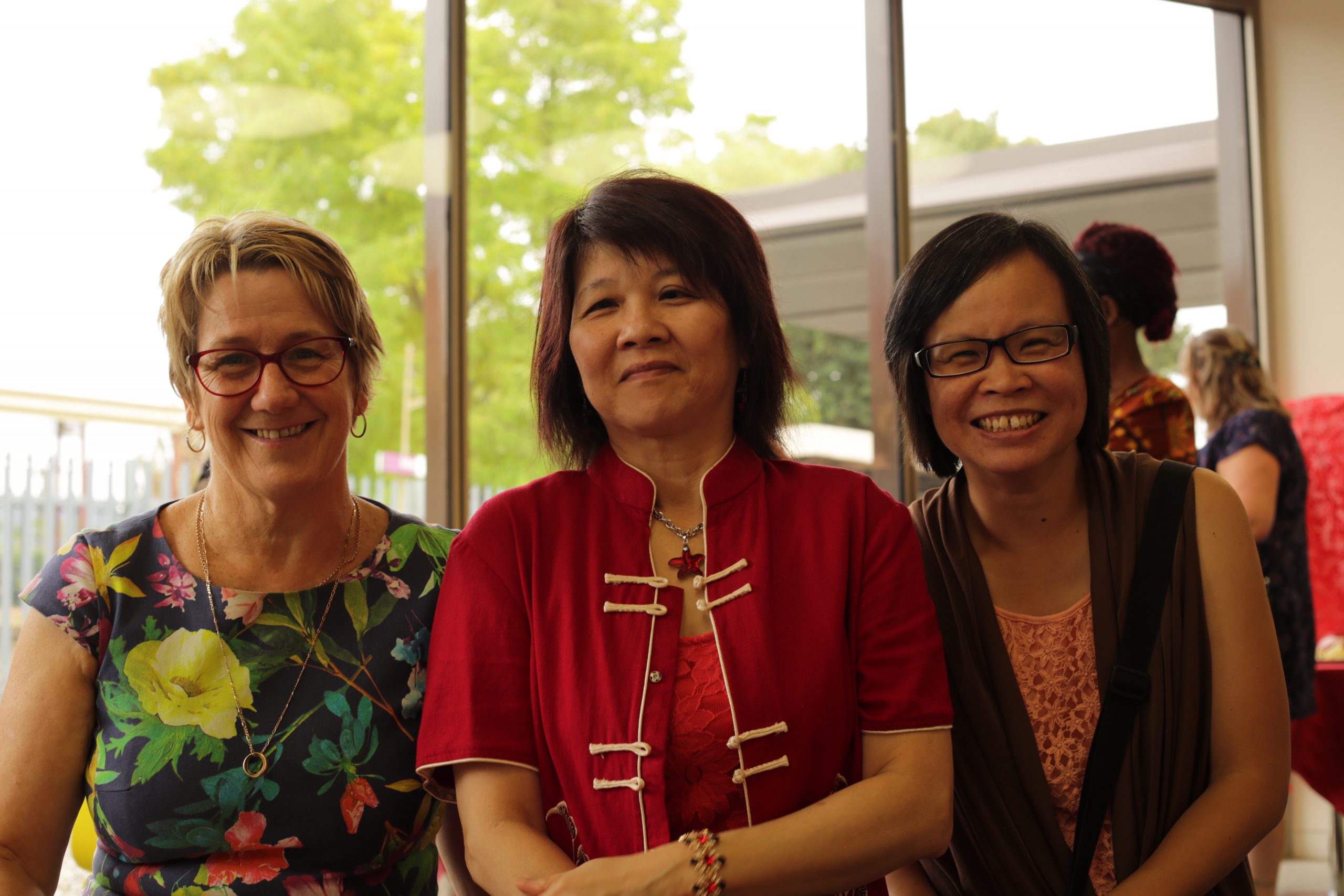 Traralgon resident Ada Murfett remembers Chinese New Year in Hong Kong as a different kind of holiday when she was a child, before everyone was too busy to allow the celebrations to stretch over about five nights at different family homes.
She and her two siblings would race for cover after lighting firecrackers and she remembers the money left in "awesome" red packets with best wishes for the year ahead.
"Whenever we went to visit other people's places, they always got like a box of treats with chocolate, lollies, nuts and some melon seeds … and in the middle, a small mandarin," Ms Murfett said.
"Of course we focused on the chocolate part … It was the best. The mandarin; we can skip that part."
Ms Murfett attended a Chinese New Year celebration at Moe library in February with a group she joined since moving to the Latrobe Valley with her husband Andrew and two daughters in 2014.
She said celebrating the holiday with the Multicultural Friendship Group brought back memories of Hong Kong, however, acknowledged it was hard to offer the same experiences to her daughters Victoria, 9, and Evelyn,7, in Australia.
"Chinese New Year is not something everybody celebrates so it's hard to actually get them back to that sort of routine," she said.
Even in Hong Kong the holiday has since been condensed into one large family gathering over one night and several tables at a restaurant and the use of firecrackers was restricted about 10 years ago.
Since moving to the region Ms Murfett has found a great deal of support from the multicultural friendship group when she has been dealing with unemployment despite her administration qualifications.
She is now encouraging people in a similar situation to reach out for similar kinds of resources.
"Don't set the expectation too high … Just go and join and you never know what will come up. You might meet new people," Ms Murfett said.
"The support and everything might be more than you expect."
Debra Carnduff, who runs the Latrobe Community Health Service group, said many of the members were job seekers and the group provided opportunities for counselling and employment assistance.
"We usually have some morning tea and there's always a cuppa happening. A number of women like to share their cooking skills," she said.
"I've learnt lots. I never knew … if you don't have any cabbage leaves you can use broccoli leaves to roll and turn them into a cabbage roll."
Anyone is welcome to join the friendship group which meets every Friday morning, 10am-noon at 32 Kirk Street, Moe.