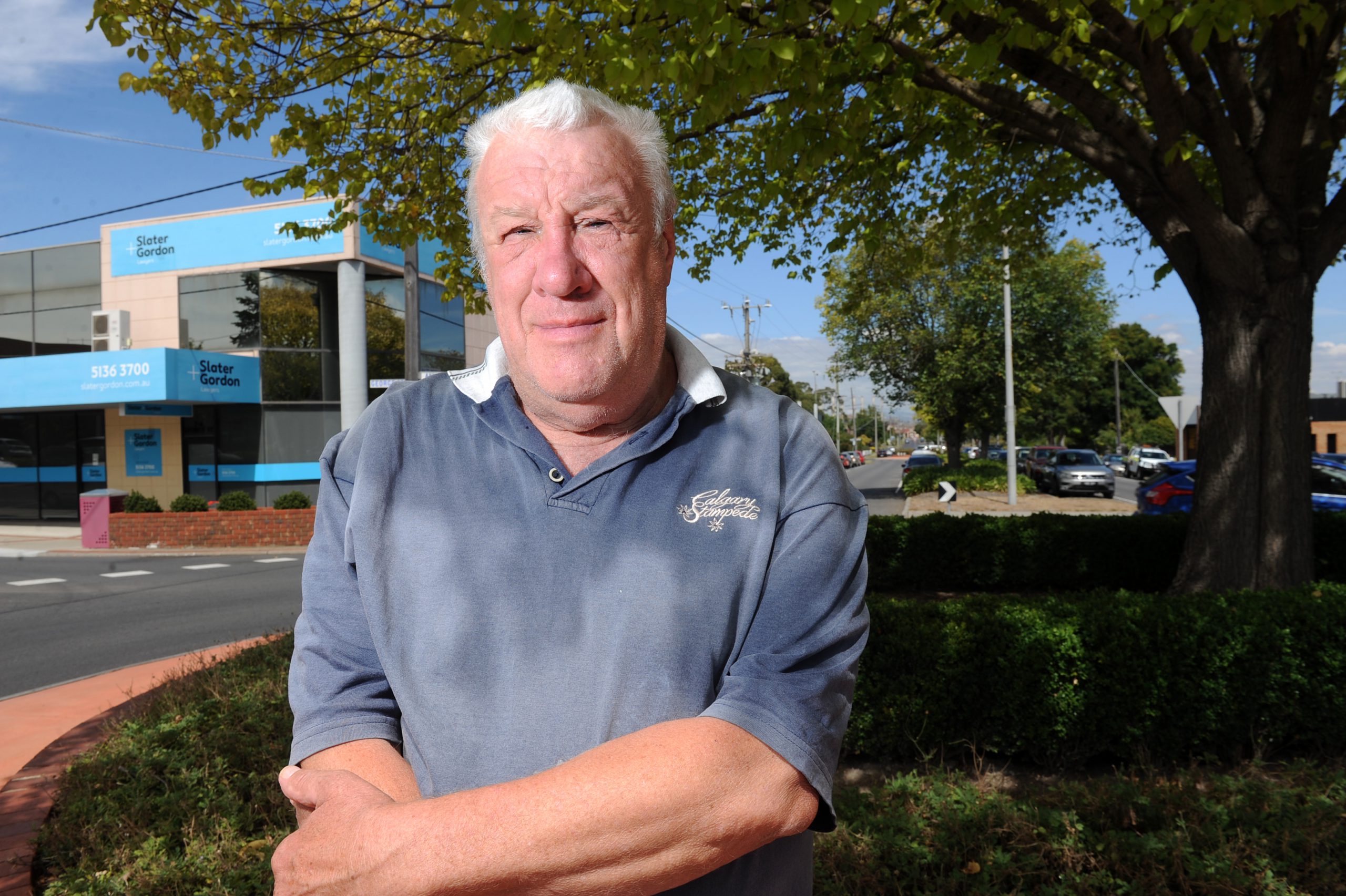 Ex-Hazelwood Power Station cleaner Ian Rooney is encouraging his former workmates and their families to come along to a friendly barbecue to catch up, relax and potentially link in with some support services.
"It's been 12 months since Hazelwood shut down and you miss all your mates, your companionship with your work mates and some have had good times, some have had bad times," Mr Rooney said.
"I miss them all … some got jobs, some didn't.
"They're all spread out. You never catch up with them. People work at Loy Yang – 25 over there – so it would be good to catch up with them."
Mr Rooney started working for the State Electricity Commission at the "dirty, dusty" Yallourn briquette factory 47 years ago, then worked at a couple of power stations in the Valley before he finished with 15 years at Hazelwood.
It "hurts" him to think he was on sick leave, watching Hogan's Heroes after an operation the day the station closed at the end of March last year.
He decided to organise his first barbecue about six months ago to feel more positive about the closure.
Mr Rooney volunteers at Lifeline's Moe op shop and has a trip booked to Disneyland in Anaheim, California.
He is hoping people come for the social benefit of the barbecue and is planning on organising for some support services to be there on the day for anyone in need.
"We're not going to preach anything to anybody or anything. It's just a friendly barbie," he said.
The Hazelwood Catch Up BBQ will be on Saturday, March 17, 10am-2pm in Immigration Park, Morwell.
Food and drinks will be provided courtesy of Gippsland Trades and Labour Council.
Please bring your own chairs and picnic rugs.
Those interested in attending the event should RSVP to Ian Rooney by phoning 5127 2836.