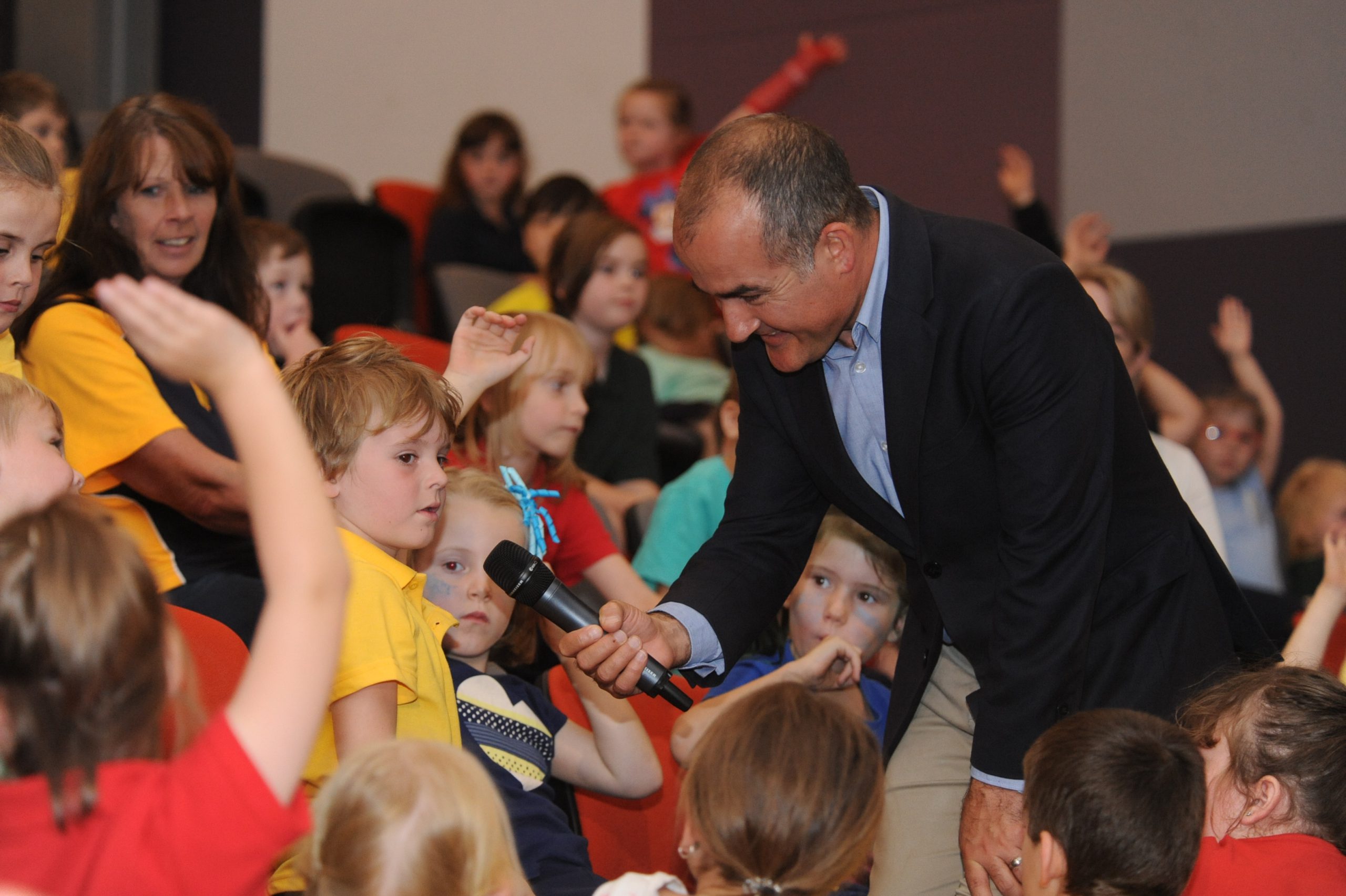 The kindergarten slated to be built at Morwell Central Primary School will receive funding from a philanthropic organisation to establish a learning community for children and their families.
Education Minister James Merlino visited the school on Thursday to announce the initiative, known as the Our Place program, which will be funded by a $15 million partnership between the state government and the Colman Foundation over the next 10 years.
Mr Merlino said the school was one of five in the state that would benefit from the initiative, which will also deliver a community engagement officer at the school and adult education programs.
"We need to support families right across regional Victoria and in Melbourne, Morwell Central was a great opportunity bringing together a number of local schools, a brand new school," he said.
"[The engagement officer] will organise working with parents, delivering adult education before and after school programs, getting kids engaged from the moment they are in early years education, from three-year-old kinder, four-year-old kinder, working with families and working with communities and really engaging with parents in this community."
The Colman Foundations' Our Place model operates by establishing hubs within local schools and expanding opportunities to children and families in disadvantaged communities.
"To deliver [the initiative] here in Morwell is just a great opportunity for the school community," Mr Merlino said.
"Morwell Central Primary School is already the hub of the community and it is going to be even more so.
"This will be the place where parents will come year after year after year. If we can engage parents, engage their children, get them excited about education, not just their children's education, but their own education, their own opportunities."
Colman Foundation founder Julius Colman said the model was based on the success of the program at Doveton College, where the creation of a learning community in 2012 improved student outcomes and attendance and improved local adult engagement in education.
"Education is the key to the door and we are thrilled to begin working with the communities … to deliver what they need to open that door," he said.
Morwell Central Primary School opened for business at the beginning of last year.