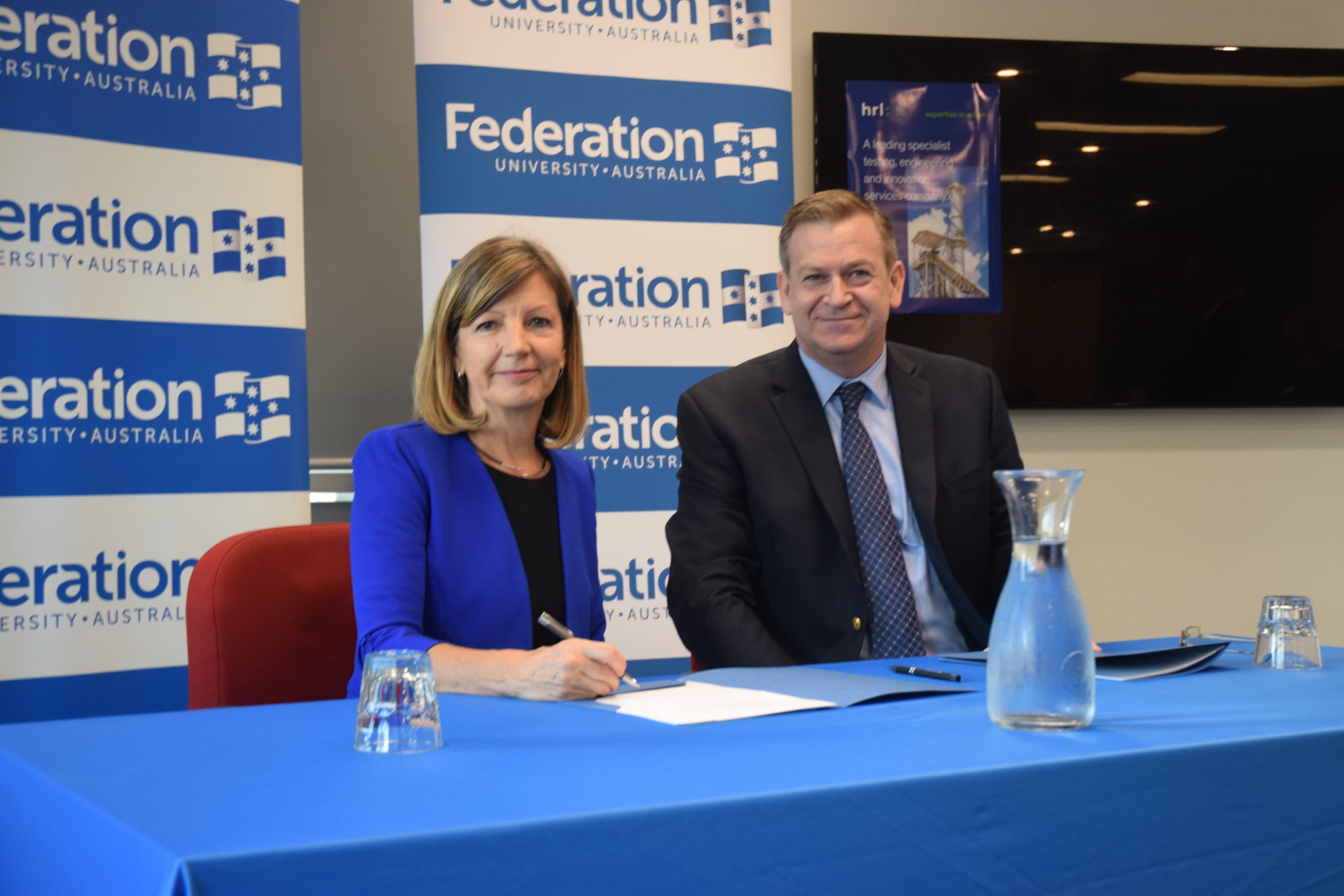 A collaborative agreement between Federation University and HRL Technology will address the changing needs of industry into the future with the establishment of an Additive Manufacturing Centre of Excellence.
Federation University vice chancellor Professor Helen Bartlett and HRL Technology Group chief executive Paul McPhee signed the agreement last week which they said would provide students with practical development and learning in the field.
Mr McPhee said the centre for excellence could be a "real growth centre" with "significant jobs".
"I can't put a number [on the jobs] but it will certainly provide education training and skills for hundreds of students," he said.
"The reason we are pursuing this is we want to be leaders in this field.
"We believe there will be an international market as well as a local market and national market here in Australia."
The proposed Gippsland Additive Manufacturing Centre of Excellence would be located within the East Gippsland Enterprise Centre in Churchill.
Similar to 3D printing, Mr McPhee said additive manufacturing is a process by which industrial parts could be made.
"It is a process where powdered metals … are extruded through a nozzle and, layer after layer, you end up with a product," he said.
"In applications we are looking at, it will be a situation of large-scale components that will be applied in environments such as power plants, oil and gas, where extremes in the environment are significant."
Professor Bartlett said the collaborative agreement would provide a framework for building initiatives into the future.
"We hope it will become very embedded and really chart a future that provides greater opportunities for our students in additive manufacturing, engineering and research development and also in terms of building skills in the Latrobe Valley," she said.
"The collaborative agreement allows for HRL to engage FedUni engineering students in short and long term projects."