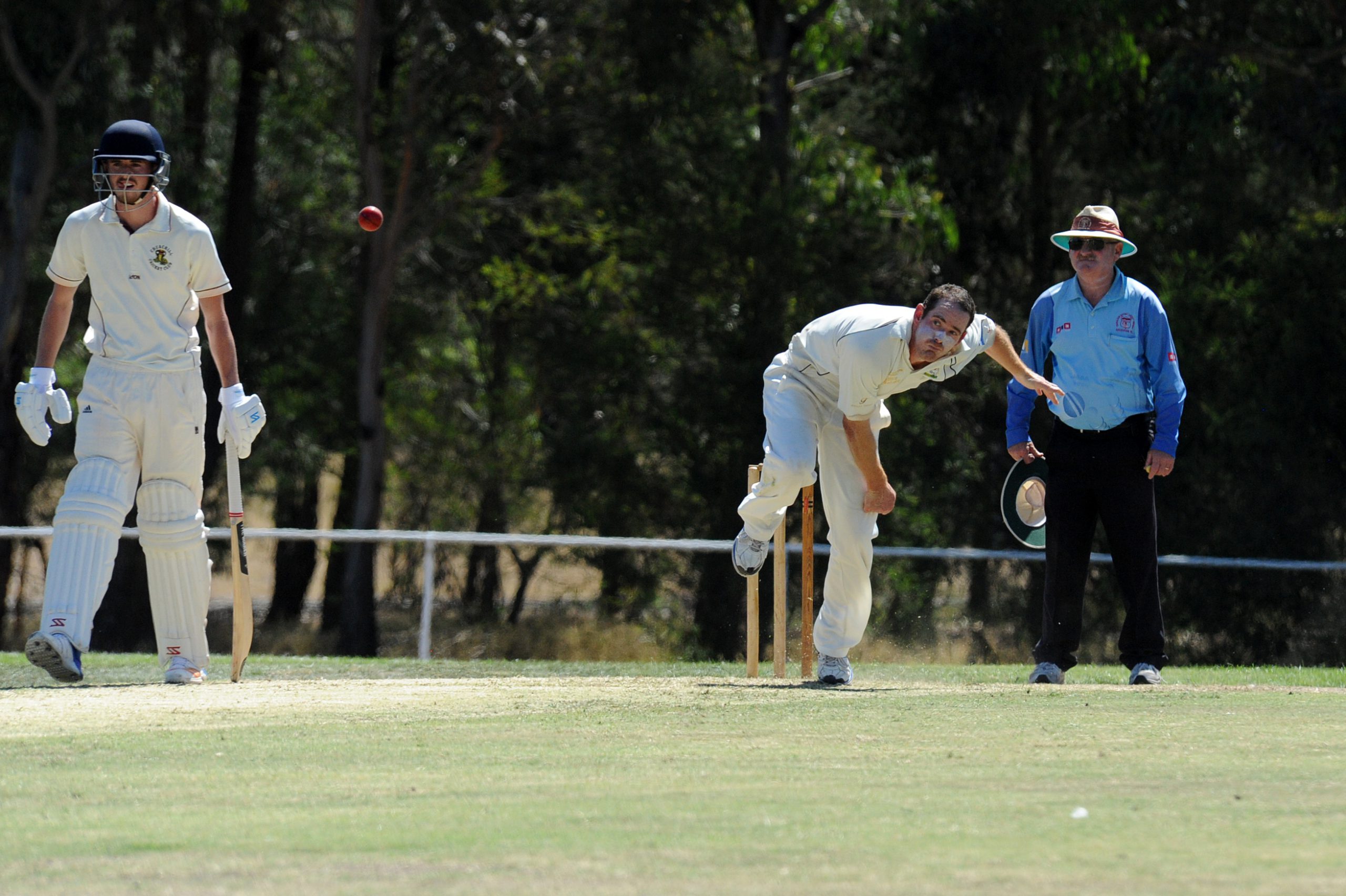 CRICKET

TDCA

A stunning unbeaten century and hat-trick from Ryan Ayres led Churchill to victory over Toongabbie in the second semi-final in the Traralgon and District Cricket Association at the weekend.
Ayres' phenomenal top knock of 153 not out in the opener gave the Cobras the upper hand in the do-or-die fixture as they batted first to set an imposing target of 6/304.
Kurt Holt also played a pivotal role for Churchill in its innings and chipped in with a half century and 51 not out.
If Ayres' stellar performance with the bat wasn't impressive enough, he then snared a hat-trick in defence in one of the most sensational individual displays this season.
Ayres took the last three wickets of the day to see help his side through to a preliminary final and put the icing on the cake of Churchill's win.
Toongabbie was resolute in its run chase but couldn't stave off defeat despite the best efforts of Rob Wheildon (59 not out) and Jonathan Bell (54).
Matt Whitechurch was the best of the Rams bowlers and finished with 4/52 while Tom Shippen and Ben Aitchison managed single-wicket hauls.
Glengarry v CATS
Reigning runner-up Glengarry has moved one step closer to another grand final berth after sending CATS packing in the first semi-final at Fred King Oval.
Frank Marks stood up with his best score for the season and stacked on 87 to pave the way for Glengarry on its way to 245 at the end of overs.
Paul Henry rounded out the innings for the Magpies and finished still standing on 76.
Ben Julin halted the innings of Frank Marks and reared as the strongest of the CATS bowlers with 5/51 while Rory Hare nabbed two wickets and one each went to Tinashe Panyangara and Cal Stewart.
Cam Graham put to bed any hopes CATS had of chasing down the total and helped his side defend and move through to the preliminary final with a spectacular five-wicket haul.
Adam Brady took three wickets of his own for Glengarry while Max Merton collected the remaining two to dismiss CATS for 215.