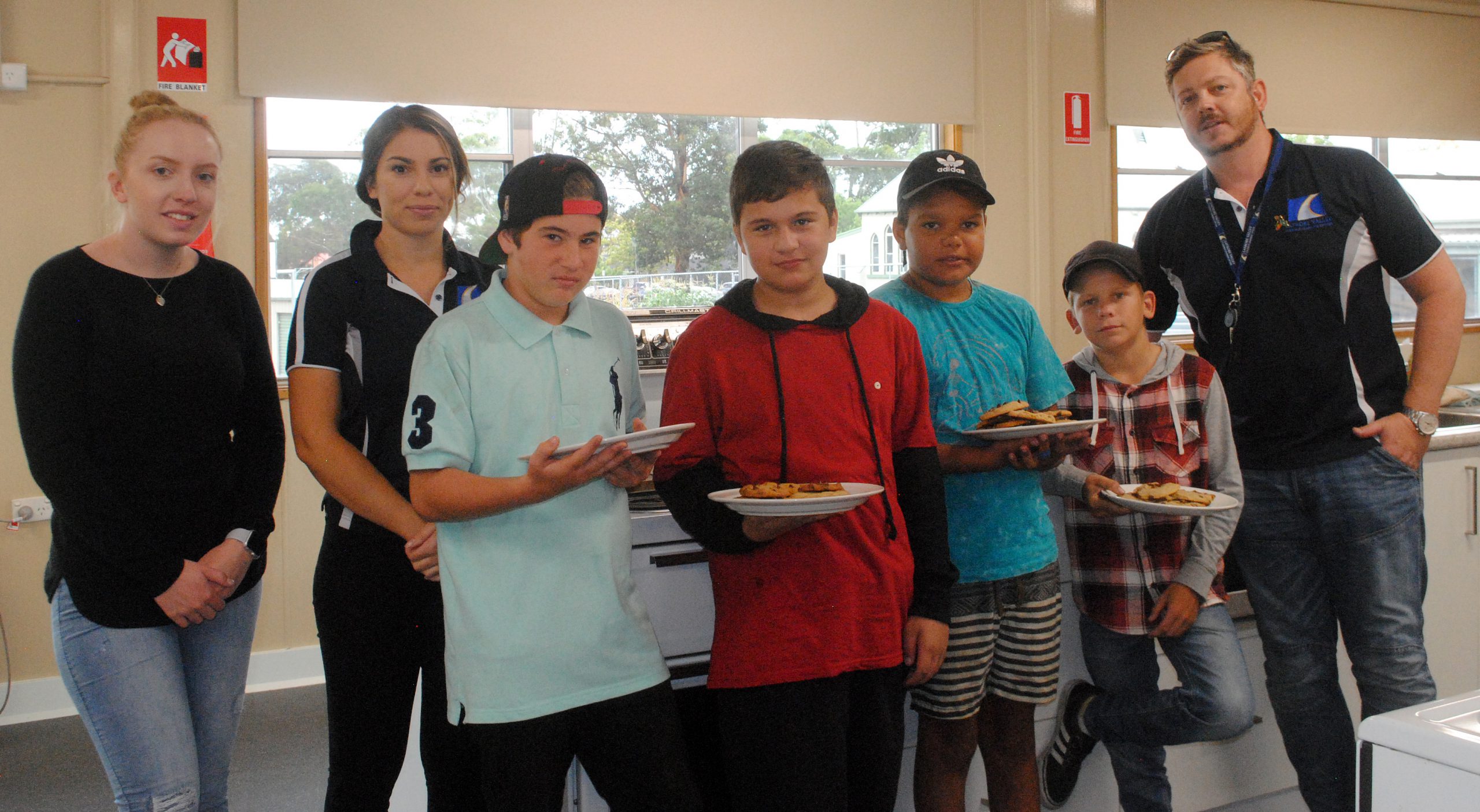 The Latrobe Valley Flexible Learning Option school recently opened its life skills centre for struggling teenage students to learn new skills they can use after leaving school.

LV FLO acting principal Wayne Bass said the program was offered to students starting this term and taught cooking, budgeting, presentation skills, using laundromat facilities, and other skills that can help them transition to work.
Most of the equipment was donated by local agencies such as St Vincent De Paul Society which will provide a coffee machine to be used by the students in their training.
Mr Bass hoped the centre would be able to create a sense of self-esteem and value in the students that they can take away to their own homes.
"Our biggest challenge is getting the kids to build their self-esteem to say that they can have the credit to do this," he told The Express.
Mr Bass also hoped to introduce students to an entrepreneurship program through the life skills centre to fill their "show bags" with credentials.
"What we're trying to do here is, if there is a conference … and we can hold it here, that our kids have the skills to be able to cater for [it] in a small business enterprise," he said.
"Providing morning tea, lunch or whatever it is so it gives the kids [an opportunity] to sit down, plan, budget, [and] run a small business."
St Vincent De Paul Society social justice officer Kevin Hutchinson said the organisation would provide the school with a coffee machine to help students develop skills for the future.
"One of our ambitions for the program is to [assist in] anything that breaks that connection of kids leaving school early and going straight into the Centrelink office. It would be good for the wider community and for the kids themselves," he said.
"At this stage in the Valley any job is a good job, we can have kids working even if it's part-time, if they choose to re-enter mainstream school, even to go on full-time work, that's a little victory that we can hopefully achieve."
LV FLO community engagement officer Julie Nethercote said the school had teachers with barista training and could auspice courses internally.
Mr Bass was confident that, given the opportunity, students would find the skills they were good at and pass this mindset of possibility to their own family.
"I firmly believe if you give the kids a taste of success they'll build on it. Although it's only a small barista machine idea, it's going to give them an opportunity to do something down this end of the town," he said.
"Sometimes we've got to rely on the kids to say 'it can change in my family'."