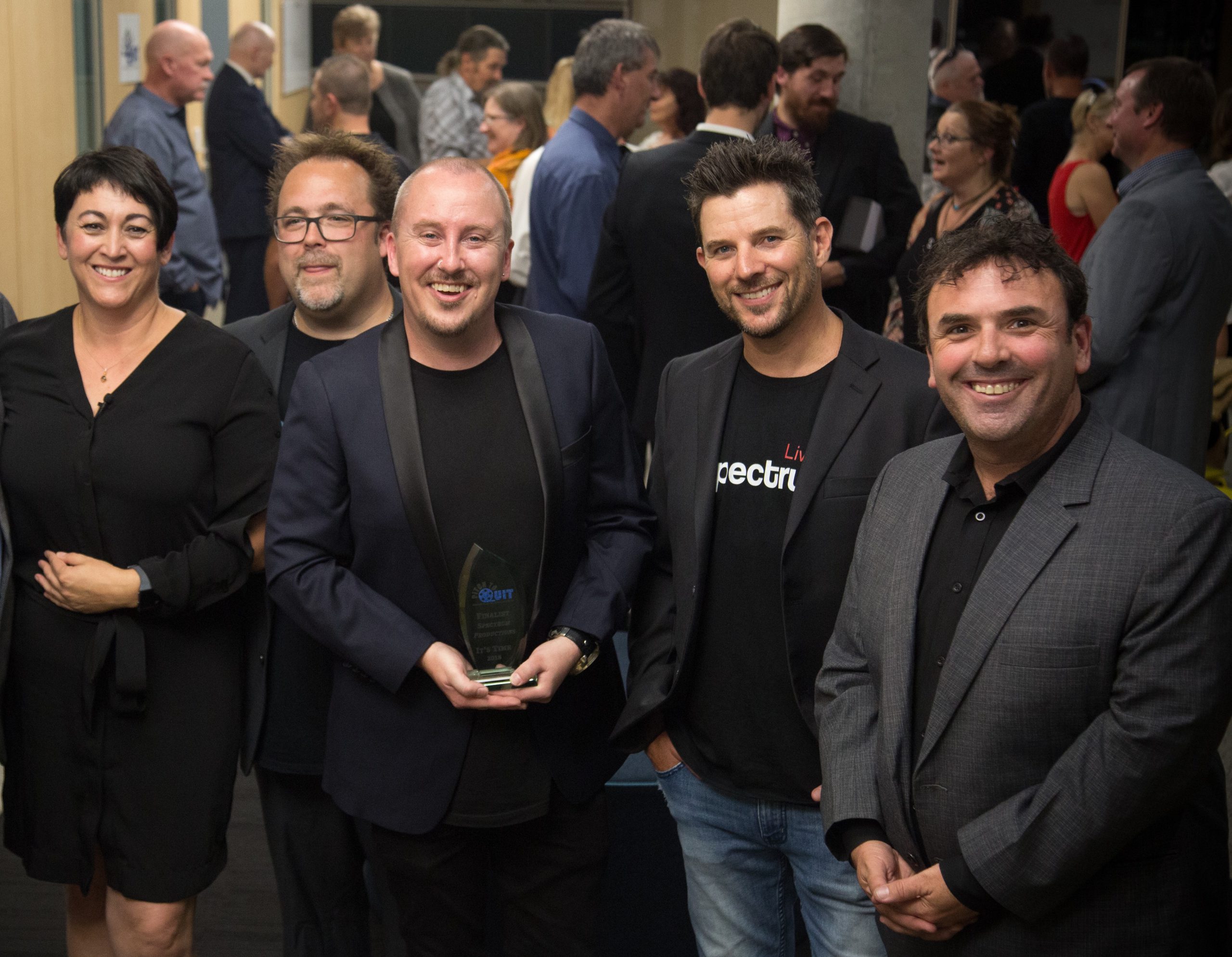 It's Time to quit smoking according to Traralgon-based filmmaker Brett Tippet and his team from Spectrum Productions who last week took out the top gong for best advertisement in the Latrobe Valley's Pitch to Quit competition.
The advertisement features a woman who walks into a milk bar to purchase a pack of 40s cigarettes and as a means of payment hands over four wrist watches to the cashier.
The idea behind the 30-second clip highlights how time is ticking away for the woman – a smoker – leaving the viewer with the impression she is on borrowed time.
The production company – known for Live at Spectrum, a show which showcases and promotes Gippsland musicians – was announced as the winner at a gala function at the Moe library on Thursday night.
Spectrum Productions owner Brett Tippet said he chose to film the advertisement with co-producers Trent McCurdy and Aidan Boehm at the Cowwarr General Store due to its authenticity.
It comes after the company announced the return of its Live at Spectrum show for a third season last night.
"We went to four old general stores and we just picked one that had the right space, as well as the right people who were really accommodating and allowed us to film it in one night," Mr Tippet said.
"There's another shot at the end of the ad in a house and that was shot the following the night. We didn't want to use a service station for instance because it seemed a bit clinical."
The idea came about following a meeting with the Gippsland Primary Health Network and Quit Victoria, along with local film producer and competition creative director Dan Clancy.
The It's Time entry was one of five finalists shortlisted to produce a 30-second film which was required to encourage smokers to quit, with each finalist awarded a $4500 budget to film the ad.
"We weren't happy with the audio clarity of the initial shots so we went back and re-recorded the sound effects of the footsteps, the creaking doors, the sound of the fridge," Mr Tippet said.
"We spent a lot of time on the sound because it has no music and that's all that people were going to hear. There's one line and a voiceover but essentially we were relying on the ambience."
Quit Victoria director Sarah White said the winning clip would be used in the organisation's digital marketing campaign later this year and aired on online platforms across the state.
Mr Clancy said the idea to use time as a commodity, including the use of watches and clocks throughout the piece, was a unique way to portray the health impacts of what lighting a cigarette can do.
To view the advertisements, visit the Pitch to Quit Facebook page at facebook.com/PitchToQuit/.