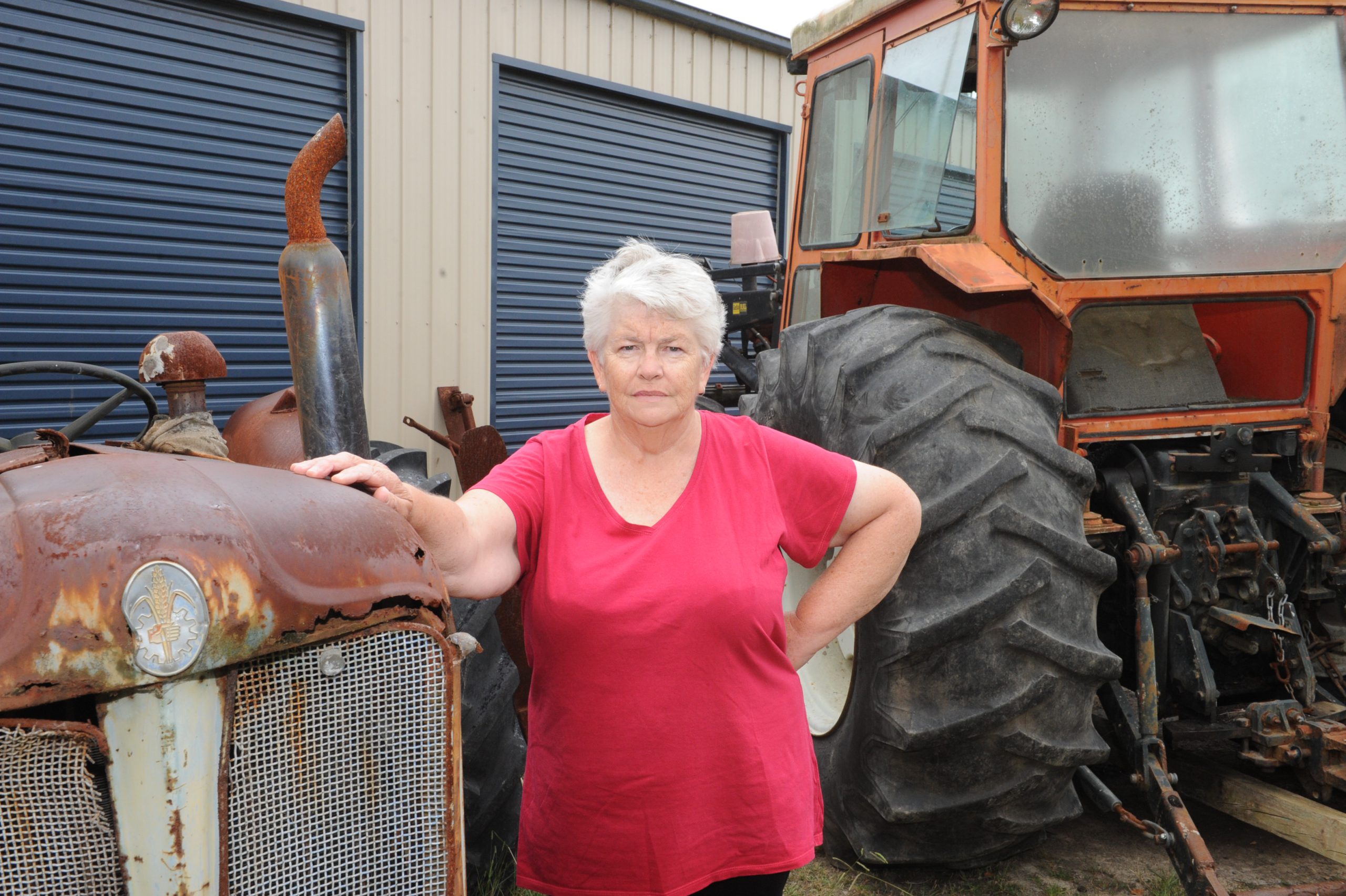 A Mid Gippsland Football League best and fairest trophy destined for donation to the Boolarra Football Club has been stolen following a burglary at a rural property at the weekend.
The trophy was just one of the several dozen items stolen from the five two hectare block, about four kilometres out of Boolarra near the Darlimurla Road, between Friday night and Saturday morning.
Four sheds and a house were ransacked during what the executor of the property has labelled a "well-through out" and "premeditated" attack which "would've lasted at least a few hours".
A 1998 Land Rover Defender tray ute, along with chainsaws, axes, farm machinery and household items were stolen from the property – once owned by Eric Thornburn who died from pneumonia in October last year.
His sister and estate executor, Lois Smith of Yinnar, was informed of the break-in by a neighbour who had been keeping a close eye on the property since her brother's death last year.
"We've lost his Land Rover with a tipper tray, a wood splitter, numerous chainsaws, whipper snippers, lawn mowers, a ride on lawn mower and thousands of dollars worth of tolls are all gone," Mrs Smith said.
"The neighbour had his horses on the property for quite a while and we'd been keeping the property mowed and what not and people have been coming at different times and days just checking to make sure it hadn't been broken into."
"So we suspect it happened on Friday night or early Saturday morning when the [Boolarra] Folk Festival was on because we found out late on Saturday afternoon."
Among the items stolen included the second Mid Gippsland Football League Elder-Berwick Trophy ever presented – from 1936 – awarded to Ms Smith's late grandfather, Robert Thornburn from the Boolarra Football Club.
The family were in the process of donating the "football-shaped" trophy to the Demons in memory of their grandfather who died in the early '60s.
"That's really something we want to get back because we wanted to donate it to the club," Mrs Smith, who moved to Boolarra when she was 18-months-old, said.
"It's quite devastating … the other thing that was stolen were some wood chopping axes that belonged to my father and one belonged to Eric.
"My eldest son was going to take up wood chopping and they're now gone and he's just devastated."
Mrs Smith said neighbours nearby had noted a number of suspicious vehicles in the area in the lead up to the burglary "but by the time neighbours had got down here to find out what they were doing they had already gone".
Latrobe Crime Investigation Unit Detective Acting Sergeant Peter Ferguson asked the public to keep an eye out for a number of the distinctive items that had been stolen.
"Given the sentimental value to the family for the items taken we would appreciate any help from the public to return them," Detective Ferguson said.
"It's important for people to keep an eye out for anything that is suspicious, to make a note of any registrations or people and contact police with that information."
Anyone with information is asked to phone Latrobe Crime Investigation Unit on 5131 5000 or Crime Stoppers on 1800 333 000.