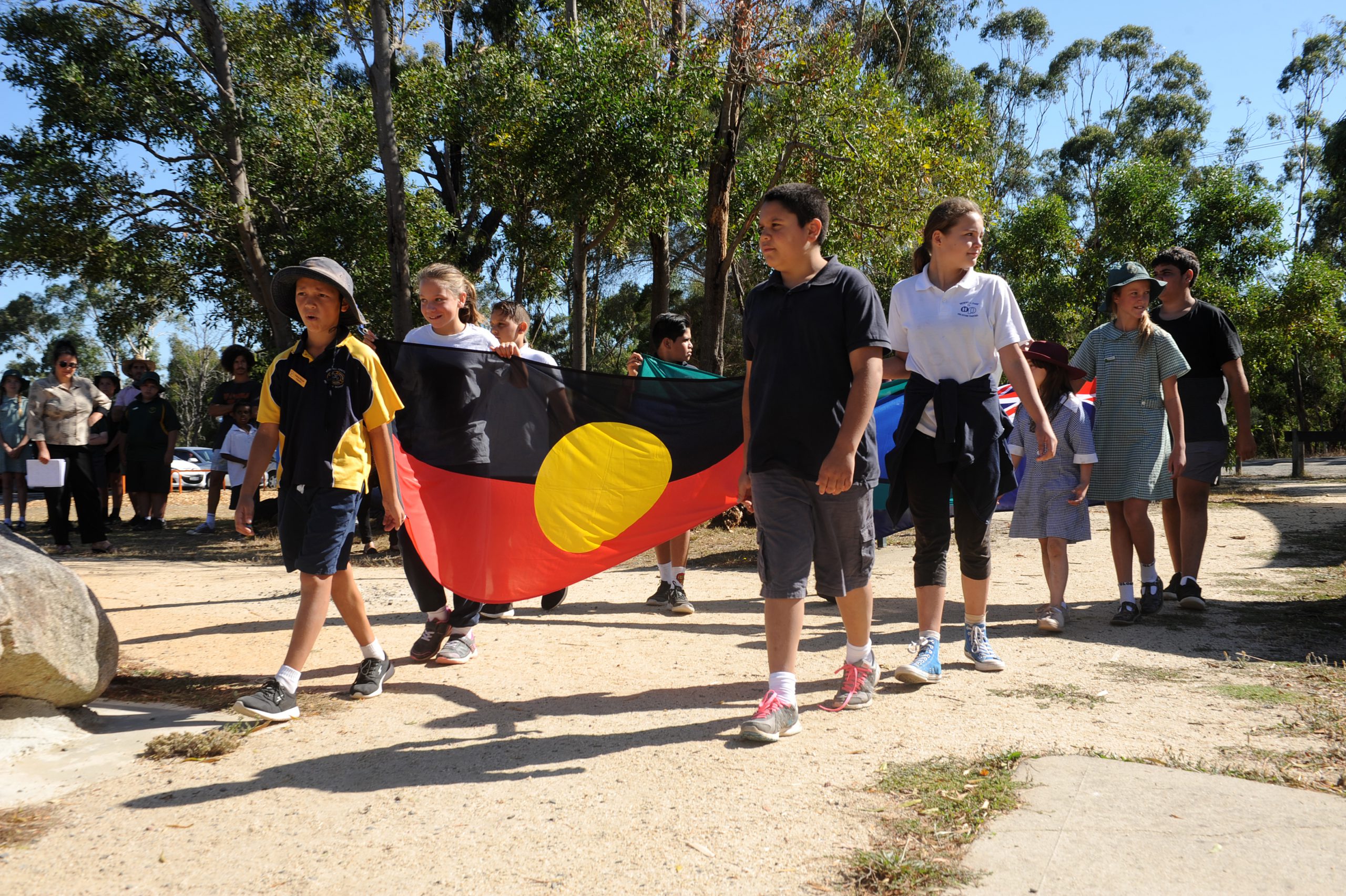 Local schools and Indigenous community members gathered in Churchill yesterday to acknowledge the Stolen Generations and unveil a park bench made by Kurnai College students.
The event held at Mathison Park beside Lake Hyland, was organised by the Smith Family to acknowledge 10 years since former prime minister Kevin Rudd apologised to the Stolen Generations.
Students from 11 schools engaged with Indigenous community members and took part in games and activities.
Participants also went on a nature walk to hear about locally significant native vegetation in a culturally sensitive area.
Smith Family partnership coordinator Dee Crosby said they held the event in March to involve as many schools as possible from across the region.
"Students listening to members of the stolen generations will have a greater understanding of the trauma that happened to these individuals," Ms Crosby said.
"The bench seat will let people sit by the lake and contemplate and have some time out."
The redgum and cyprus bench was made by Hands on Learning Program students at Morwell Kurnai College and was installed by Flexible Learning Option students.
Traditional owner Christine Johnson said it was important to come together and talk about a sensitive topic for the many people who were affected by past government policy.
"People can share their journey. This is a sensitive topic for our community but this brings us an opportunity to come together and heal," Ms Johnson said.
"The old people never liked talking about it, for some it's emotional and disturbing, but if we come together as a community, we can get strength from it."