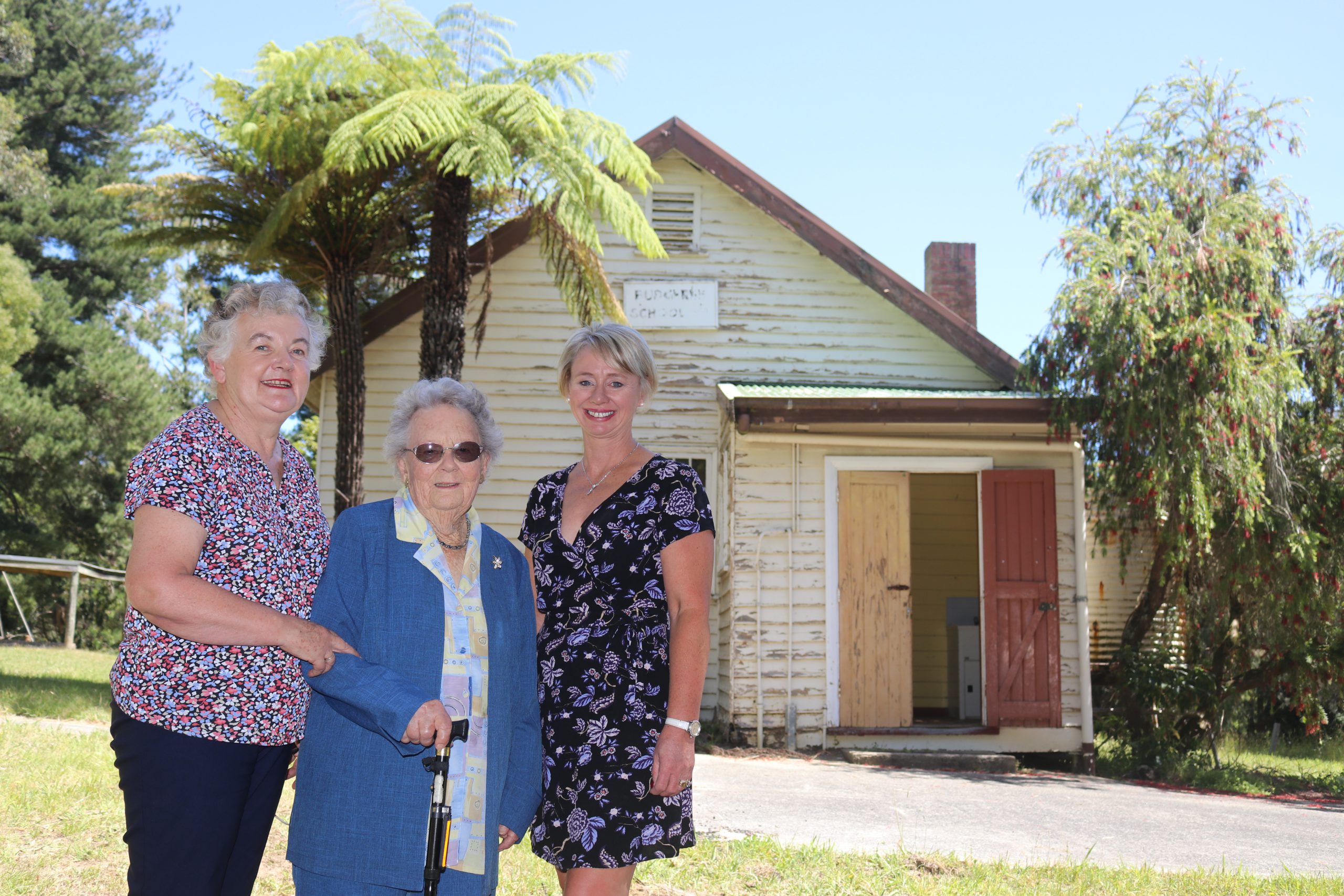 The Budgeree community has welcomed this week's Latrobe City Council decision on the future of the district's historic school.
Council resolved to begin negotiations with the Department of Environment, Land, Water and Planning to revert ownership of the 1908 school building to Crown land, and into community management.
It also agreed to keep the Budgeree hall committee informed about the discussions and help them attract funds to maintain and restore the building.
Budgeree hall committee of management secretary Leanne Potter addressed councillors on Monday night, and accused council of keeping the community in the dark in its discussions.
She later described the outcomes as a "huge step forward".
"We are looking forward to open and transparent communication from Latrobe City Council from now on. We hope this will be a whole new relationship with them," she said.
Ms Potter had written to each councillor asking for the community to be included in negotiations and to kick in a quarter of the $220,000 needed to restore the building.
The hall committee will meet with Latrobe next week to talk over the finer details of this week's council resolution.
"We will start talking to Latrobe about further funding opportunities and we will definitely look at doing our own fundraising," Ms Potter said.
Ms Potter said it was imperative that things moved quickly to start restoring the building which is in danger of falling over due to years of neglect.
"Another winter without guttering will cause more damage to the building – we will need to move quickly if the building is to have a future. There is still a lot of work to be done," she said.
Ms Potter said she was given a council-commissioned heritage report on Friday that recommended retaining the school building and community hall site as a possible heritage precinct.
"The report said the school was in good condition for its age, and it recommended the building be restored for public use," she said.
The school was built before 1873 and was located in Yinnar South before it was relocated to Budgeree in 1908.
It continued to operate as a school until 1992 when the Department of Education decided to close it.
Council had not undertaken any maintenance of the building, a council officer's report said.
Councillor Dan Clancey was one of three councillors who spoke in favour of helping to secure the building's future.
"Certainly council will be taking a strong lead to assist the committee … we are going to do that the best we can possibly do and we hope to assist you going forward with the building," Cr Clancey said.