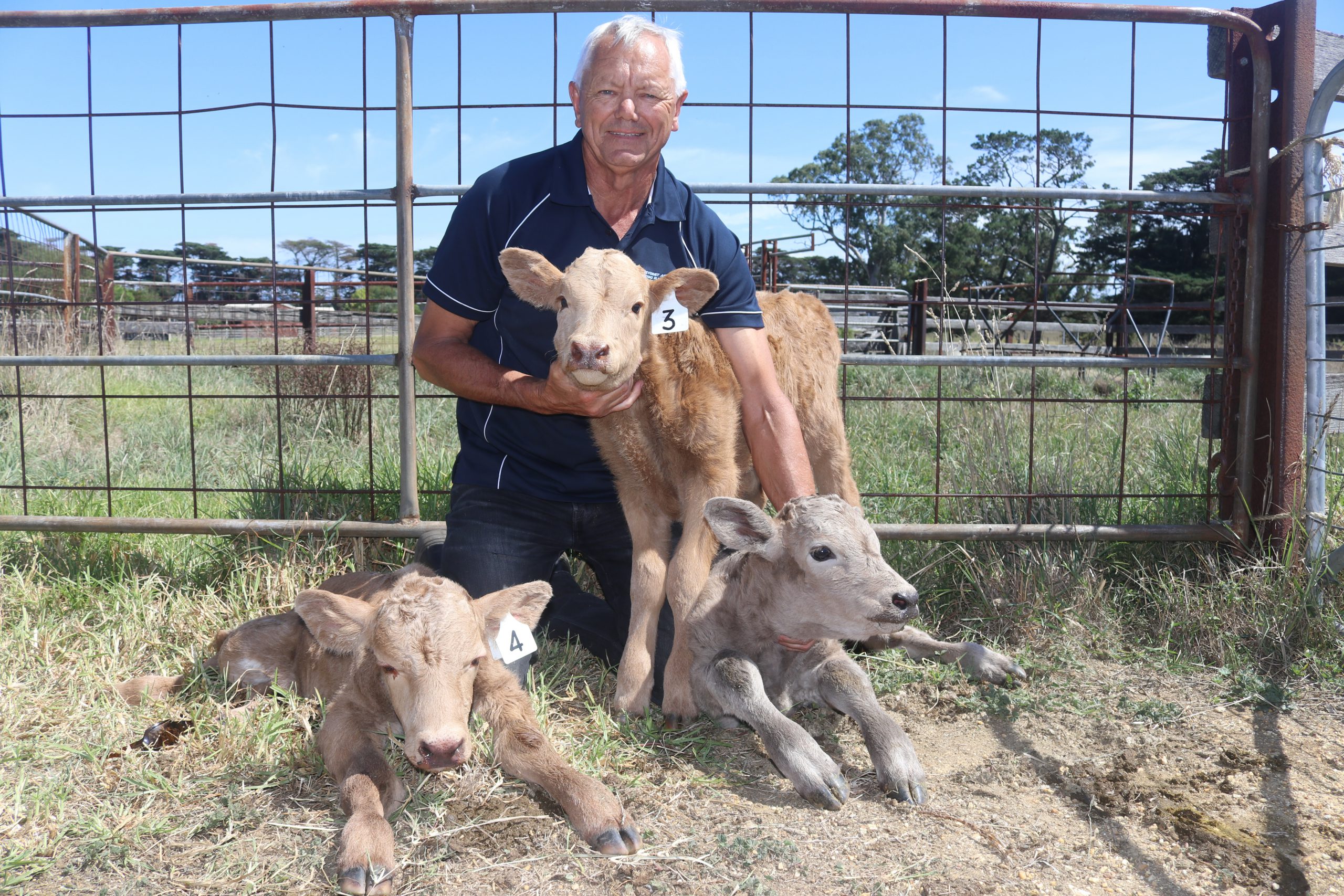 A Glengarry cow presented her surprised owner with a very special and rare triple treat last month when she delivered three healthy calves.
Beef farmer Bob Knight was amazed when his Charolaise-Angus cross cow gave birth to the live triplets – a rarity in the cattle-breeding world.
"I've been farming for 25 years and I've never seen this before. We get a couple of sets of twins each year but never triplets," Mr Knight said.
"They will definitely all survive."
Mr Knight didn't notice anything unusual about the mother's size when he brought her in to calve, however, he had to give her a helping hand when she went into labour.
"I had to help mum along by pulling the calves out. I could feel there were lots of legs in there, but I still thought they were twins," he said.
"When I pulled the first one out, I could feel the legs of two others. I don't know if they were in three separate sacks."
Mr Knight said that although all three baby boys were born a little smaller than average single-birth calves, they were still larger than the average twin.
The farmer's first priority was to make sure they were all born alive and healthy, and although the third one was a little weak, he was feeding well, and was up and about a few days later.
This was the cow's fifth time as a mum but her first multiple birth.
Mr Knight said the challenge would be to ensure she could provide them all with enough milk, but one of the babies was now being nursed by another cow who lost her calf at birth.
"My family and friends are amazed. My grandchildren were over here last night cuddling the calves," he said.