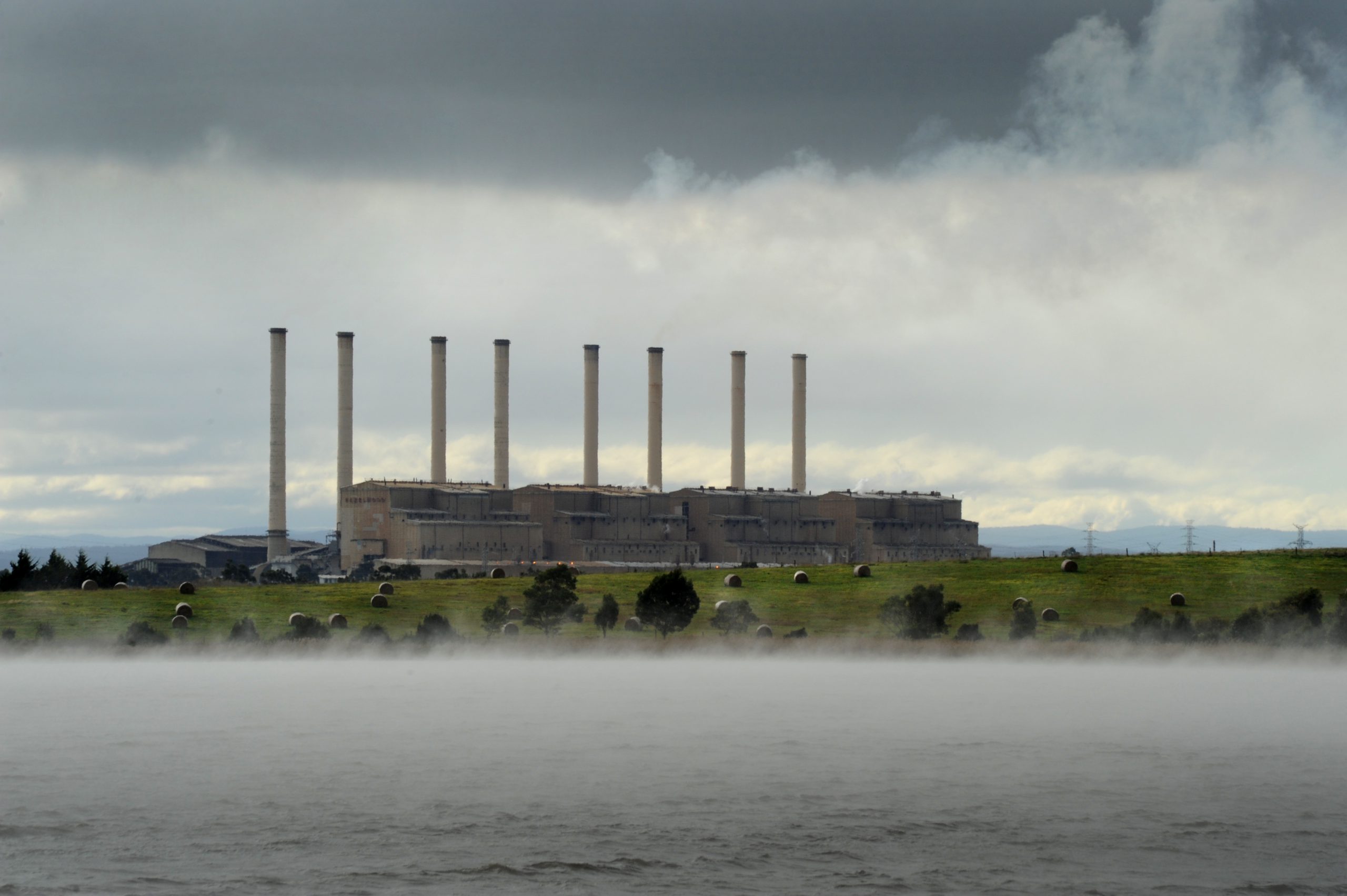 Union organisers are disputing claims by Hazelwood operator ENGIE a current rehabilitation process is "not viable" and say a change to the mine's rehabilitation method could be less cost effective.
The CFMEU will this week meet with the French energy giant to dispute proposed changes to its rehabilitation plan after the company announced on Thursday 60 full-time rehabilitation workers would lose their jobs by June.
Bucket wheel excavator and travelling stacker rehabilitation workers, also known as 2 x 12s, will be made redundant by June 30 following a review into the causes of a landslip in the mine in September last year.
The change in methodology came about after the company found the current buttressing approach – which rehabilitates the mine from the top-down – was not suitable for long-term rehabilitation or a viable and safe option in the wet months.
But CFMEU Mining and Energy Division organiser Duncan MacGregor said the union was of the opinion the bucket wheel operation was still viable.
"We understand they have had an issue there in the past which was a landslip, and of course we're concerned about safety too, but we don't believe this is the issue in this instance," Mr MacGregor told The Express on Friday.
"We've seen nothing to contradict that opinion at this stage and as a process around the enterprise agreement, the parties are obliged to go into consultation and expect as part of the consultation to find out how they formed this opinion."
The workers were under the impression they would be employed on site until December – when the company was going to move away from the bucket wheel excavator approach.
About 40 of the 60 affected staff attended a union meeting with CFMEU organiser on Friday at PowerWorks in Morwell where they spoke of the frustration surrounding the announcement a day earlier, The Express understands.
"Effectively when these employees elected to stay on as an employee of ENGIE, they were told the operation would continue through until March 2019," Mr MacGregor said.
"Subsequently late last year that got revised back to the end of December this year and now we have them coming to us and saying it's going to be June.
"Apart from the mental and emotional impacts, many of these people have planned their lives around the previously mentioned finish dates and therefore they feel they've been short-changed by the company."
Rehabilitation after June 30 will revert to a shovel and truck approach which builds the mine's batters from the base up which ENGIE said would be a safer option to return the mine to a "stable and sustainable landform".
Mr MacGregor said ENGIE needed to show some "social conscience" towards the to-be displaced workers who "feel like they've been effectively screwed by the company".
"It's time a multi-billion company such as ENGIE shows some social conscious," he said.
"These people if they are to become redundant at the end of June surely should be paid some sort of compensation for the shortfall in ENGIE failing to meet their promised obligations."
In response, Hazelwood Rehabilitation project director Tony Innocenzi said departing employees would receive their entitlements, including a "generous redundancy payment".
"We are committed to assisting these employees by providing access to a range of support services including outplacement, employee assistance programs and a $4000 training allowance," Mr Innocenzi said.
"ENGIE has been consulting with unions and engaging with affected employees on the change of batter stability methodology. This does mean that employees will finish approximately six months earlier than originally estimated."
He said the company had been in meetings with the Latrobe Valley Authority and had sought assistance through the LVA for affected workers.
The CFMEU will meet with ENGIE tomorrow to continue discussions following announcement.