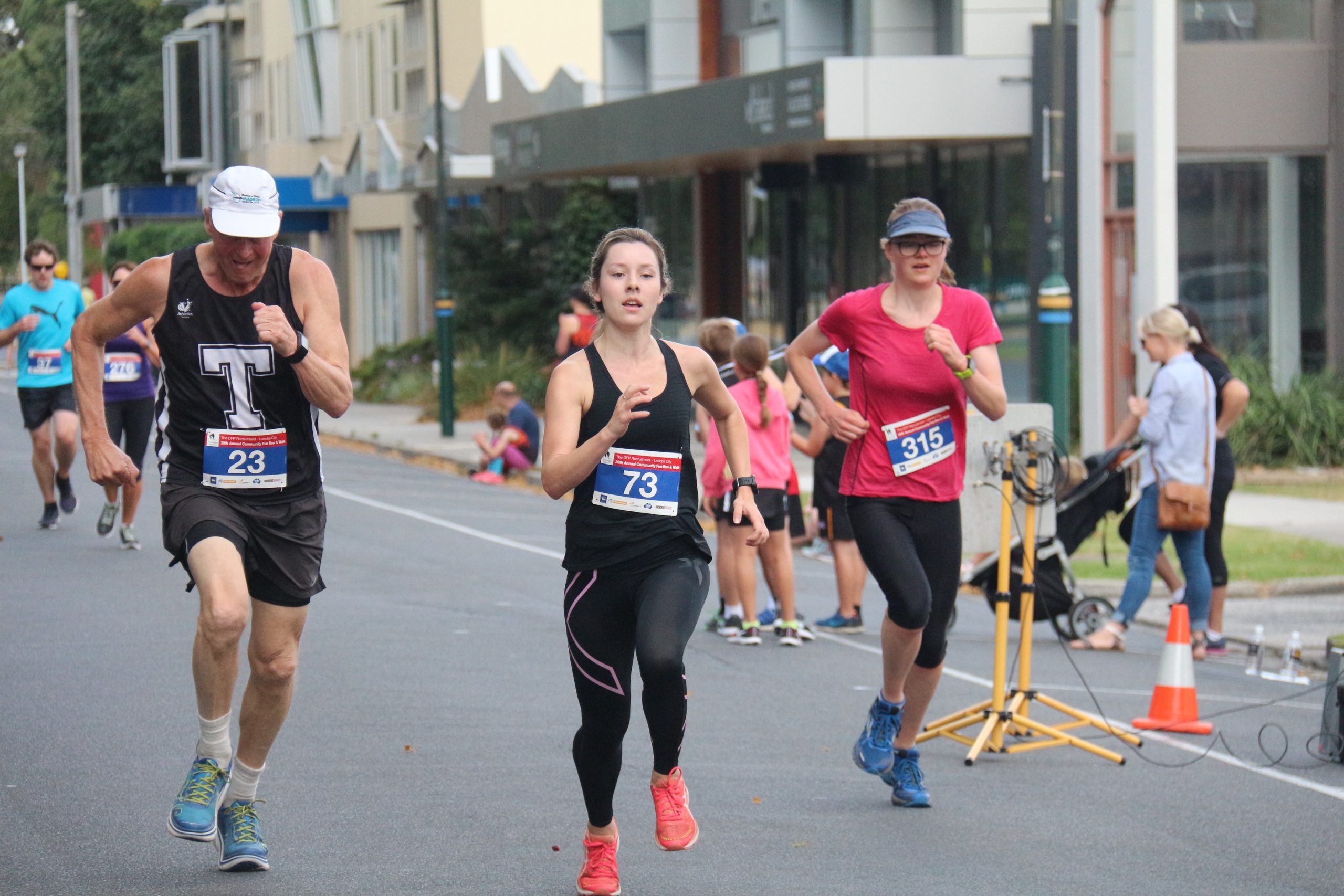 RUNNING

More than 450 participants turned out for the Traralgon Harriers Community Fun Run last weekend around a new-look course.
Kay Street was closed to traffic on Sunday, March 4 for the 20th running of the fundraising event which was held in aid of Gippsland Rotary Centenary House.
The major focus of this year's Community Fun Run was encouraging physical activity in the Latrobe Valley and promoting the benefits of healthy living.
Race director Phill Mayer said the 2018 Harriers Community Fun Run was the best yet and flagged this year's large contingent of younger participants as a promising sign.
"As an athletic club, part of the Harriers' charter is to raise awareness of health and living an active lifestyle," Mayer said.
"This was a dominant aspect of the event as evidence through the number of young runners … we had so many that we ran out of medals for them."
Michael Tripodi won the feature five-kilometre event in a time of 17:55 ahead of Mark Reidy (18:13) and Daniel Barry (18:14).
Sarah Lewis took out the women's event for the second year in a row in 19:25 – better last year's time by 17 seconds, while Georgia Pearson ran second and clocked in at 20:19 and Courtney Wallace-Smith came in third in 20:49.
Kade Jennings (6:16) crossed the line first in the boys' under-12 1.5-kilometre event, followed by 11-year-old Blair Syme (6:24) and 10-year-old Edward Gowing (6:28).
Ella Stoddart took out the girls' race with a time of 7:07, followed by eight-year-old Arlia Bedford (7:43) and Vivian O'Neill (7:53).
Biasi Silvestro shone in the 50-59 category and took line honours in a stellar time of 19:17 while Karen Graham won the 40-49 women's in 21:13.
Kaye Livingstone cleaned up in the women's 50-59 category in 24:42 and Heather Farley smashed the 60-plus ladies for the second year in a row in 24:08.
Danceworks 114 took out the team workplace event with a contingent of enthusiastic dancers while Kurnai College claimed bragging rights for the school team.
The Traralgon Harriers welcome runners of all abilities to join the club in weekly timed runs on Thursdays, and for special events throughout the year.
For more information, visit traralgonharriers.org.au.