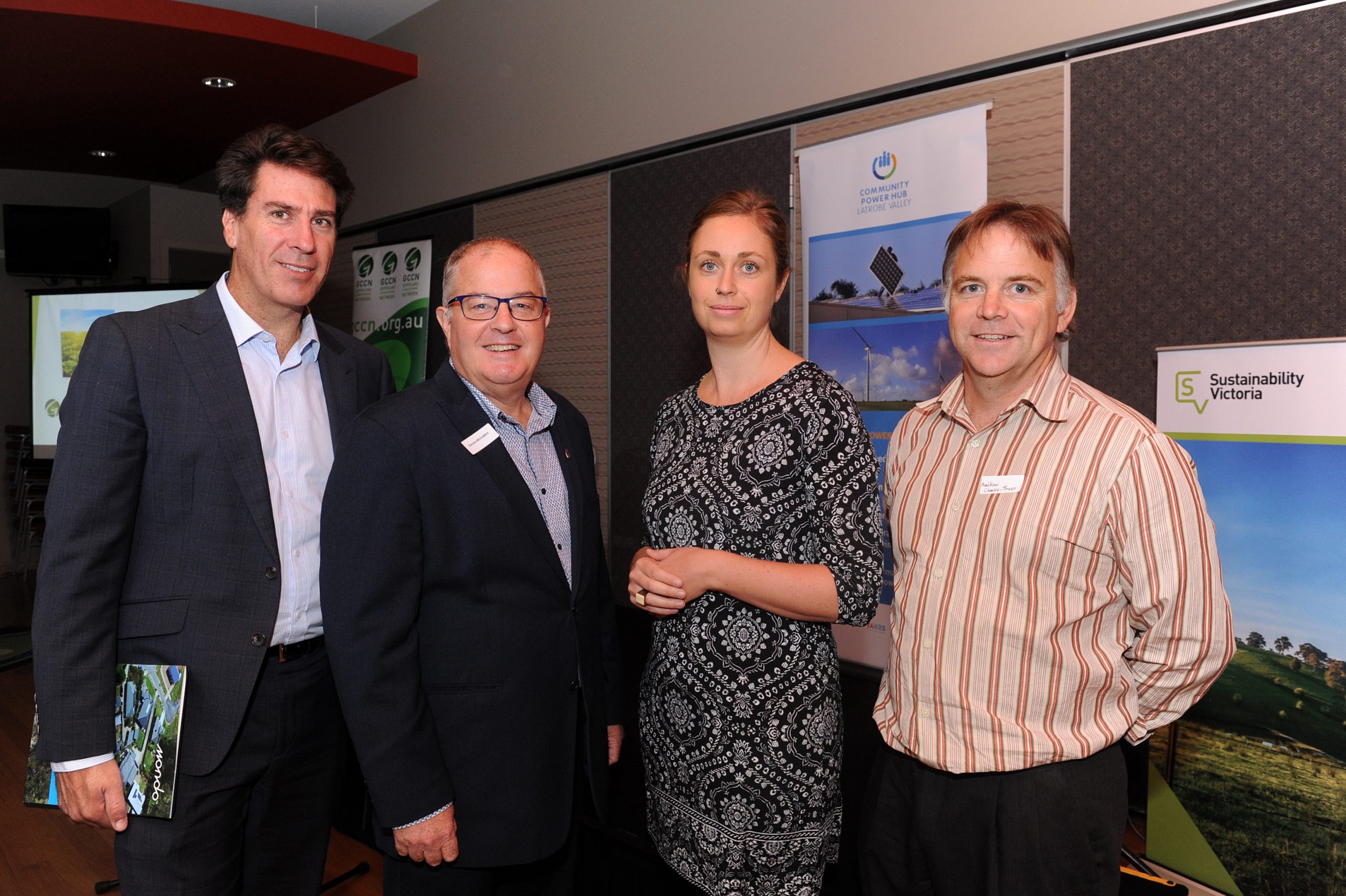 Opportunities in the renewable energy sector were discussed at the Let's Energise Gippsland seminar at Morwell on Tuesday.
Hosted by Gippsland Climate Change Network, the seminar featured a number of speakers including keynote speaker and Victorian renewable energy advocate Simon Corbell, UPC Renewables chief executive Chris Judd, Gippsland Climate Change Network chair Darren McCubbin, Latrobe Valley Community Power Hub project officer Chris Barfoot and others.
The seminar was well-attended with about 80 people gathering to learn more about the future of renewable energy in the region.
Mr McCubbin outlined the Gippsland Climate Change Network's 2018-2020 future plan with the Latrobe Valley Community Power Hub as the centrepiece of the plan.
Community Power Hub project officer Chris Barfoot said progress had been made since the Gippsland Climate Change Network was named the host organisation of the power hub in July last year.
"We have now formed up our project control group, our round table advisory group which is a collection of community members who input into every project that is going on," he said.
"We have kicked off a number of projects which have gotten through to proposal stages."
Potential projects include the installation of solar at Gippsland Centenary House, the establishment of a micro grid at an aged care facility in Traralgon and a number of commercial projects working with developers.
Mr Barfoot said Gippsland was absolutely right for large-scale renewable energy.
"If you move to the west of the state, there is a huge amount of wind and a huge amount of solar – as we come across the eastern part of the state there is a need for the balance to come back into the system," he said.
"A lot of them doesn't need dramatic amount of change.
"The thing is the Latrobe Valley has a massive amount of electrical infrastructure. And we have an incredible skill base. Those are two of the major things we need."