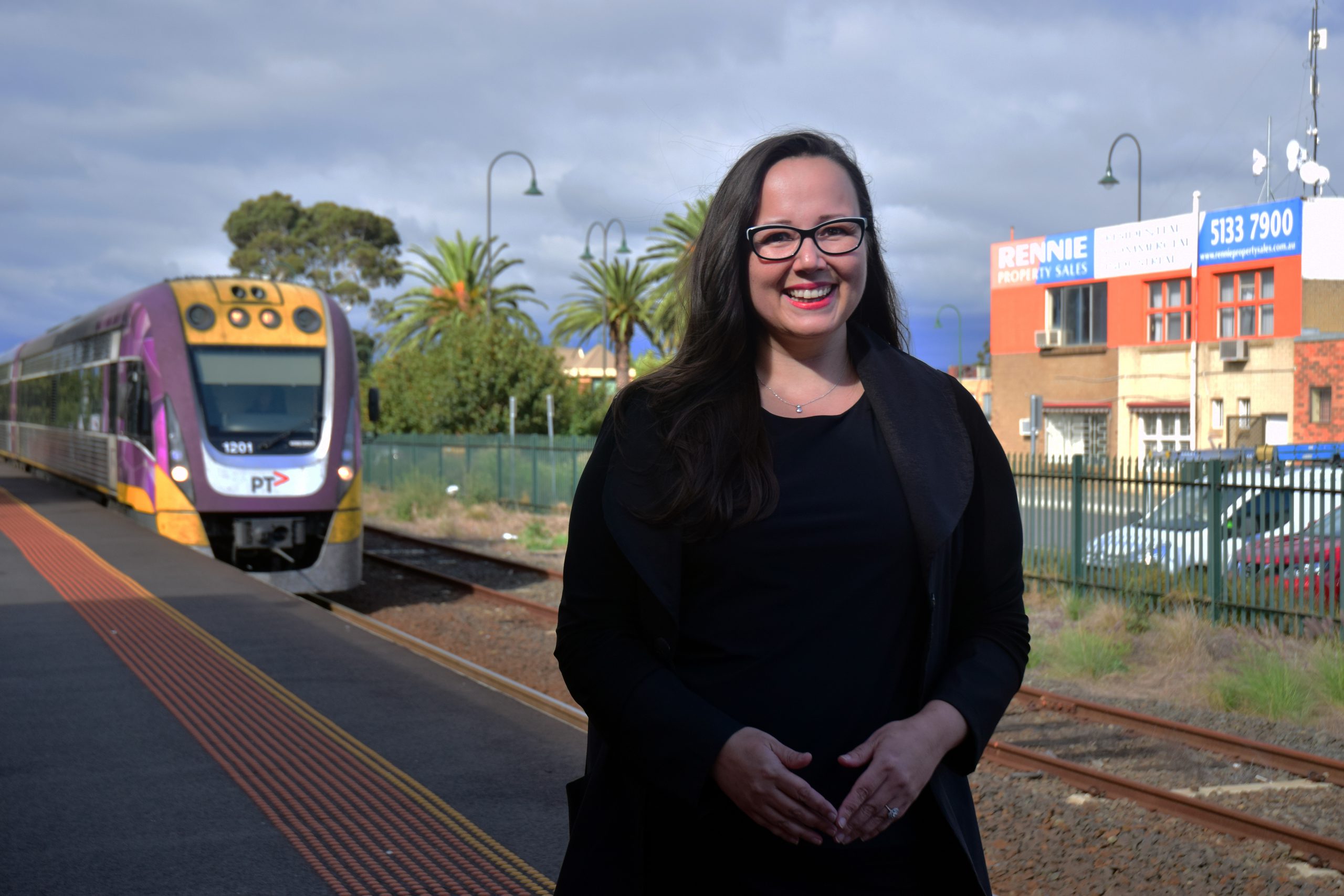 The Victorian government is providing express coaches that will run directly from Gippsland to Melbourne to ease commuter disruption during major rail works in April.
Three morning and evening week-day express coaches will run from Warragul to Drouin, then directly to Parliament station.
Passengers will also be able to access free wi-fi which will be trialled on the coach replacements.
The government will review the coach trial at the end of autumn, and will provide monthly updates about upcoming disruptions so passengers can plan their travel.
Transport Minister Jacinta Allan was in the region yesterday to kick off a $530 million Gippsland rail upgrade, which she promised would deliver more frequent, reliable train services.
Ms Allan said she had been listening to the concerns of Gippsland V/Line commuters who had suffered significant delays with replacement coaches using the Monash Freeway during metropolitan sky rail works.
"Disruption is frustrating for passengers and the people of Gippsland," she said.
"We've been listening very carefully and we have been having many conversations with rail users groups. [Member for Eastern Victoria] Harriet Shing is in constant conversation with these groups, on behalf of the government."
The announcement comes as just 56.7 per cent of trains on the Bairnsdale line were on time, according to V/Line's February performance figures.
Ms Allan said major metropolitan and regional line upgrades were needed to improve reliability for city and regional rail users.
"We need to improve these [punctuality] figures, and we know these figures aren't good enough. That's why we are continuing to push on and make these upgrades," she said.
Ms Allan joined Ms Shing at the Avon River rail bridge in Stratford, where bridge replacement works are underway, which should speed-up that section of the track from 10 kilometres-an-hour.
The works also include level crossing upgrades, track duplication and additional platforms at Bunyip, Longwarry, Morwell and Traralgon.
A main site office will also be set up in Gippsland.
The level crossing upgrades between Bairnsdale and Sale will allow the lighter VLocity trains to run and prolong the life of the Avon River Bridge.
However, member for Narracan Gary Blackwood was sceptical about how the works would benefit Gippsland.
"Today's announcement of express coaches during the April construction blitz will be a major test for the minister who has previously shown no sympathy for Gippsland commuters," Mr Blackwood said.
"Works currently occurring on the Monash [freeway] may still lead to significant delays for passengers who have no option but to take the replacement coaches."