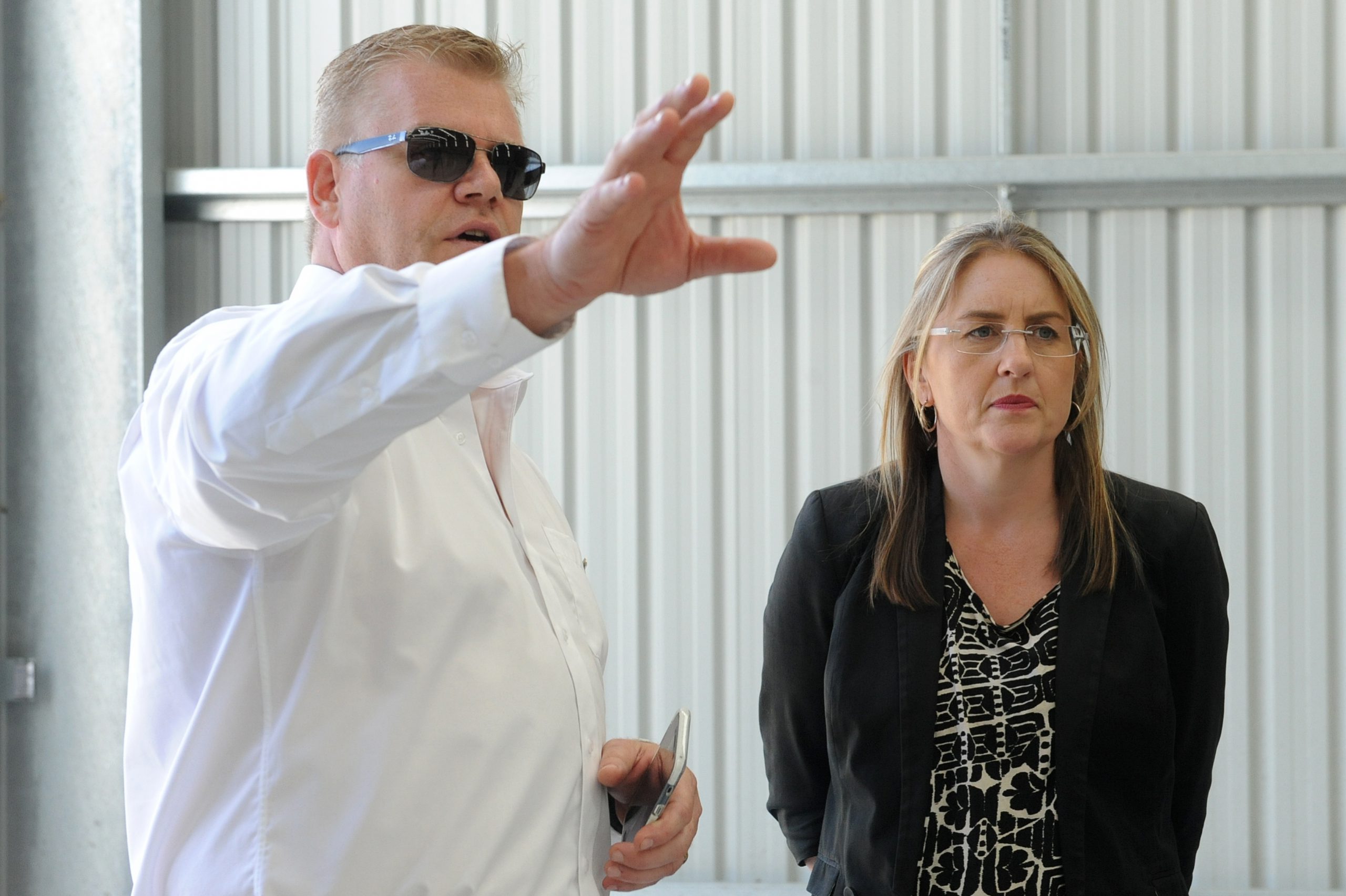 Local skilled job seekers are being encouraged to apply for 25 new jobs being created as part of the Victorian government's high capacity metro trains project.
Rolling stock manufacturer Times Electrical will host an information session in Morwell for people to find out how they can fill roles including electricians, quality controllers, project managers and administrators.
Public Transport Minister Jacinta Allan was at the Times Electrical Morwell site yesterday, spruiking Morwell's merits as an ideal location for the project.
"Morwell is a terrific location for this factory to be established. There's been a brand-new factory built from scratch and this has engaged local contractors," Ms Allan said.
"It's bringing new jobs and businesses to the Morwell community – particularly for those impacted by Hazelwood's closure, they can come and check out opportunities on offer here."
She said contract bidders had to demonstrate they would use a significant amount of local labour in order to win the project.
The factory on Hazelwood Drive will manufacture the train traction system, which is used to make the trains move.
The completed parts will be sent to Newport to be assembled and fitted-out.
Ms Allan said the purpose-built factory should be operational in May.
Member for Eastern Victoria Harriet Shing said the jobs would secure years of work for local workers.
"These jobs open up doors for the Latrobe Valley to become a manufacturing hub for Victoria," she said.
"The power industry has created a workforce in the Latrobe Valley with highly transferable skills that are a perfect fit for major projects like building high-capacity metro trains."
The $2.3 billion project will create 1100 jobs across Victoria, with the first high capacity metro trains running along the Cranbourne Pakenham lines next year.
The lines will run to Sunbury when the metro tunnel is completed in 2025.
For more information about the information session, go to careers.downergroup.com.