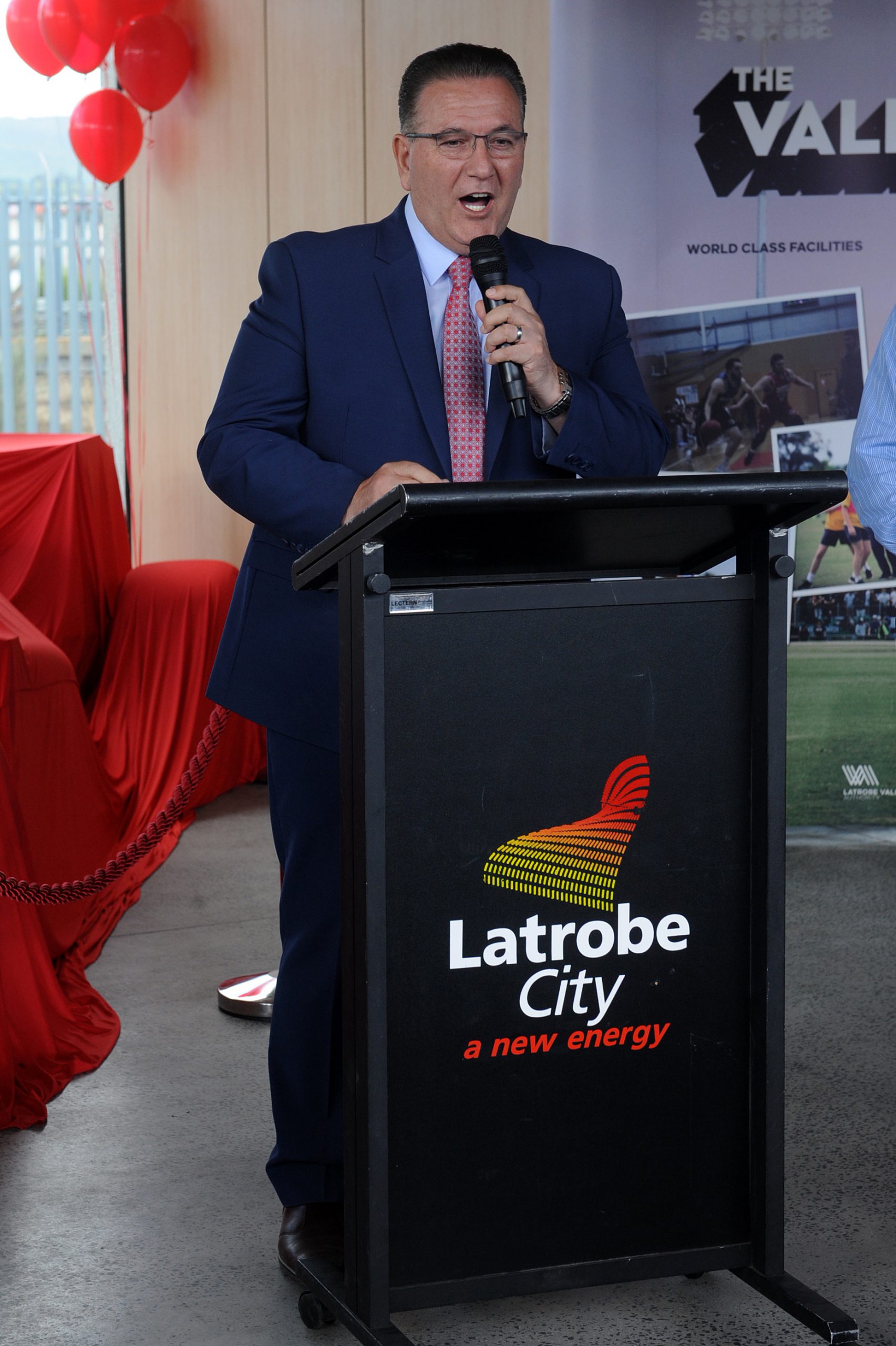 A major golfing tournament could be held in the Latrobe Valley following a major redevelopment of the Yallourn golf course.
Sports Minister John Eren announced the $270,000 redevelopment at the Moe library on Tuesday – $195,000 contributed by the state government – to overhaul sections of the club's grounds and infrastructure.
Yallourn Golf Club vice president Peter Brown told The Express a proposal was pending with the Latrobe Valley Authority to bring a "significant golf event" to the region.
"There's a proposal at the moment which has gone into the [LVA] which I understand is being considered," Mr Brown said.
"It would be significant for the region … Professional Golf Association of Australia have put a proposal in and it's part of what we have here so we hope something will come of that."
While the Latrobe Valley Authority could not comment on the proposal as it was "under review", Sports Minister John Eren said the investment would make the club ready to host major events such as a PGA tournament.
"This means this $195,000 will go a long way into getting their club to a certain level where they can actually attract some events … it will certainly be some events on the peripheral that will bring a lot of jobs to this region," he said.
"I've briefly had a discussion with [the club] and … it's not an impossible thing to do and I'm more than happy to work with them in hoping to secure that event."
Mr Eren said the event, which could attract between 300 to 500 people, would be a boost to the local accommodation and hospitality sectors and draw people to "this beautiful region".
The announcement of the funding was made outside the Moe library and coincided with the unveiling of a replica Formula One car which was on display ahead of the Melbourne Grand Prix.
Redevelopment work on the course will including an upgrade in watering infrastructure, paths and on-course toilets along with machinery upgrades and sheds to house the equipment.
"The plans have been in place for sometime but we've been really focused in the last six months working with Latrobe Valley Authority which have been very helpful," Mr Brown said.
"Without this sort of support it would have made it very difficult because we're a volunteer-run organisation so it's going to be significant for the club.
"Newborough, Yallourn, Moe, Morwell – all those areas will benefit because a lot of people will come to the area and we've got work to go out to local contractors so there's a cash injection into the community."