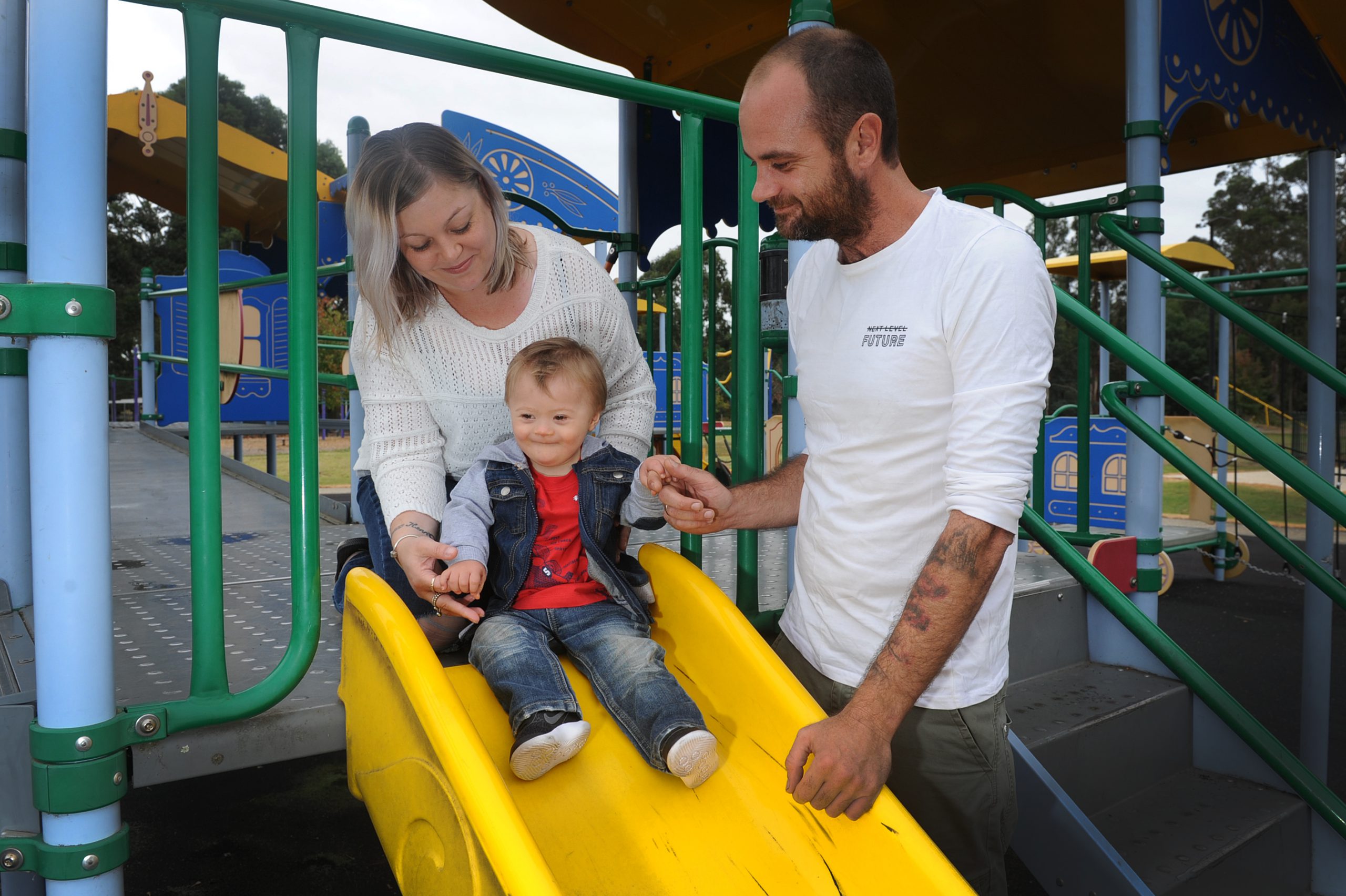 There is probably no family who had a child with Down syndrome that never got scared of the future.
For Sarah Kennedy-Gordon the fear of the unknown abruptly came three days after her fifth son, Jaxon, was born.
The possibility of Down syndrome was never recognised when Jaxon was in the womb.
"We didn't know what to expect. I had no idea about Down syndrome and had not known anyone with [it]," the Traralgon mum said.
Ms Kennedy-Gordon recalled becoming very emotional when the doctor pulled her aside to break the news.
Fortunately she was also advised not to Google for any information on Down syndrome as the majority of results were not encouraging.
Down syndrome is a genetic condition where an extra chromosome develops during conception.
For months Ms Kennedy-Gordon rode a rollercoaster of emotions including anger and denial until she sought support from other families through T21 Mum Australia, a Facebook support group for mothers of children with Down syndrome.
"[I] was angry because it happened," she said.
The group was started by Queensland mum and educator Joelle Kelly whose experience with her daughter made her decide to reach out and encourage families struggling with the diagnosis of their children.
The group has grown in leaps and bounds and expanded into different birth clubs that share experiences and ideas from families that consider themselves the few "lucky ones".
"It helps to not feel alone. I just wish I'd done it sooner but we all have that transition to go through and it's true when they say we grieve the baby we thought we'd have but I ended up with something extra," Ms Kennedy-Gordon said.
Jaxon's father Stephen Brown said he was initially scared for his now two-year-old son.
"I think you do [get scared] until the milestones start happening, until you see him doing so well," he said.
Today, Jaxon is doing what was expected of a typical two-year-old – he sits on his own, crawls, and walks unassisted.
He also loves the water and does swimming lessons, music and dancing.
Ms Kennedy-Gordon said her life had taken a different path after having Jaxon but everything proved to be worth it.
Ms Kennedy-Gordon encouraged families that get a diagnosis of Down syndrome to seek out for support to help them through the "amazing" journey.
"I know it's hard with all the emotions that we personally go through and the acceptance, but after taking that leap after six months, it was a huge relief to know I had the extra support and other families to swap stories and help one another through the journey," she said.