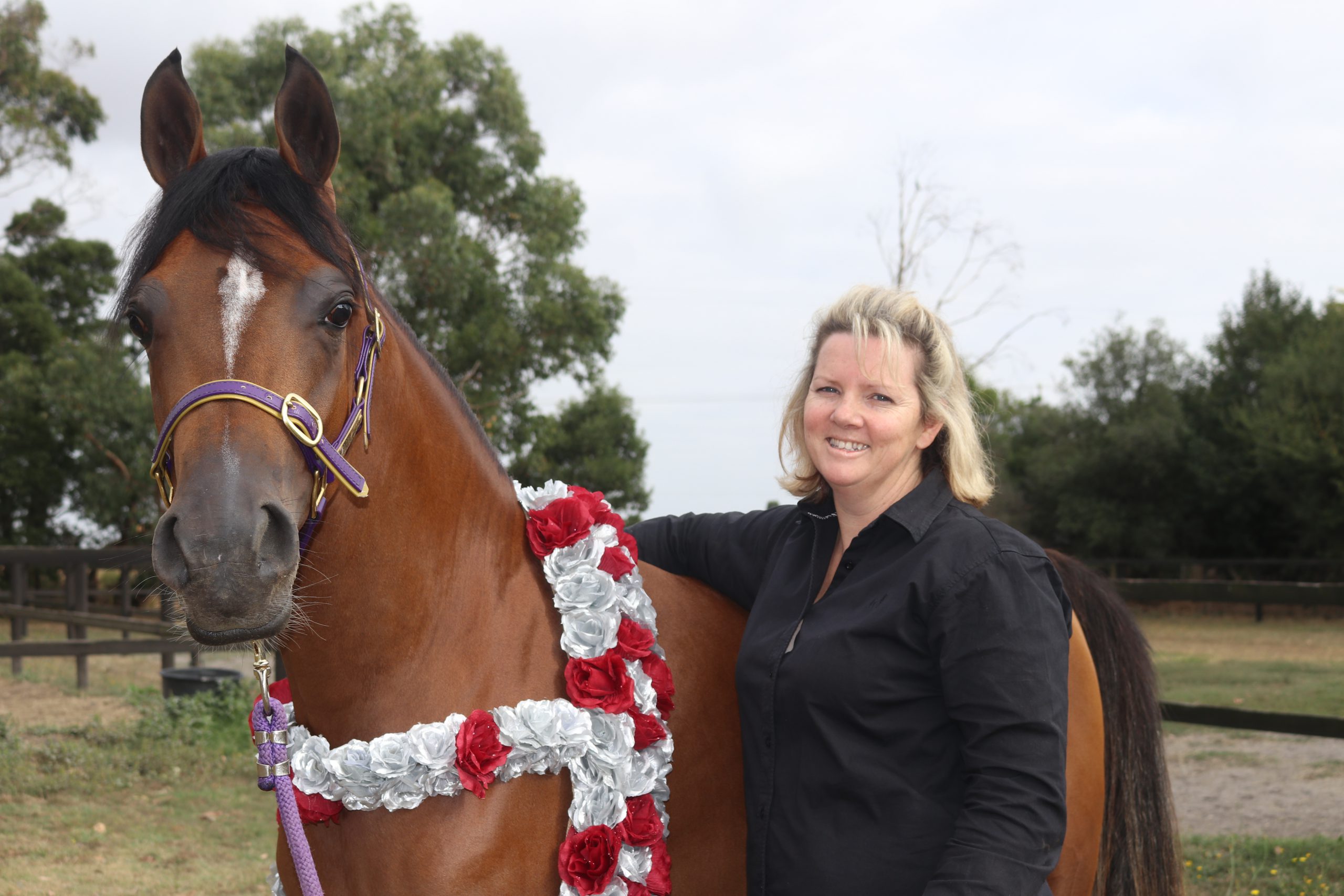 A Yarragon horse trainer who fell in love with the beauty and mystique of the Arabian horse has returned from Australia's top Arab show with an armload of garlands for her exquisite steeds.
Jayne and Trevor Bellchambers from Westacres Arabians took out two gold and two silver championships at the Australian National Arabian Championships at the Sydney International Equestrian Centre.
The Arabian horse industry's pinnacle event attracted exhibitors from across the country who run their horses in front of a panel of top local and international judges.
Ms Bellchambers took nine horses to the event, including her home-bred colt Voyager W, which won silver in the purebred yearling class.
"It takes a lot of dedication to win at this level," she said.
"While most people are at home watching a movie at night, I'm out in the stables putting rugs on."
Ms Bellchambers also tutored local owners Jac and Margaret Bongers on how to expertly prepare their Arabian riding pony filly, Cascade Snow Queen for that show-ring shine.
Snow Queen took out silver in her class against 30 entrants.
Ms Bellchambers has been training Arabian show horses for the past 22 years and fell in love with the breed when she got her first part-bred gelding in her teens.
She said she loves the distinctive look of the ancient breed, with their high tail carriage, elevated movement and delicate dished face.
The breed is also known to be highly intelligent and Arab horses love to bond with their humans.
"I love the look of them – their beauty and their temperament surpasses all other breeds. I love interacting with them, they are easy to develop a connection with," she said.
Ms Bellchambers said the Arabian show horse must adhere to a standard of excellence in order to catch the judge's eye. They must also exert show-ring pazzazz and have natural presence and pride.
"I'm highly competitive. I love the fine details of show preparation, and having my horses look amazing to show in-hand," she said.
Ms Bellchambers said it can take two months to get a top show horse into shape, including six weeks of halter training to stand correctly for the judge.
The passionate horsewoman said her goal was to win a national championship with a breeding prospect. She has previously won the title with geldings and part-bred Arabs.