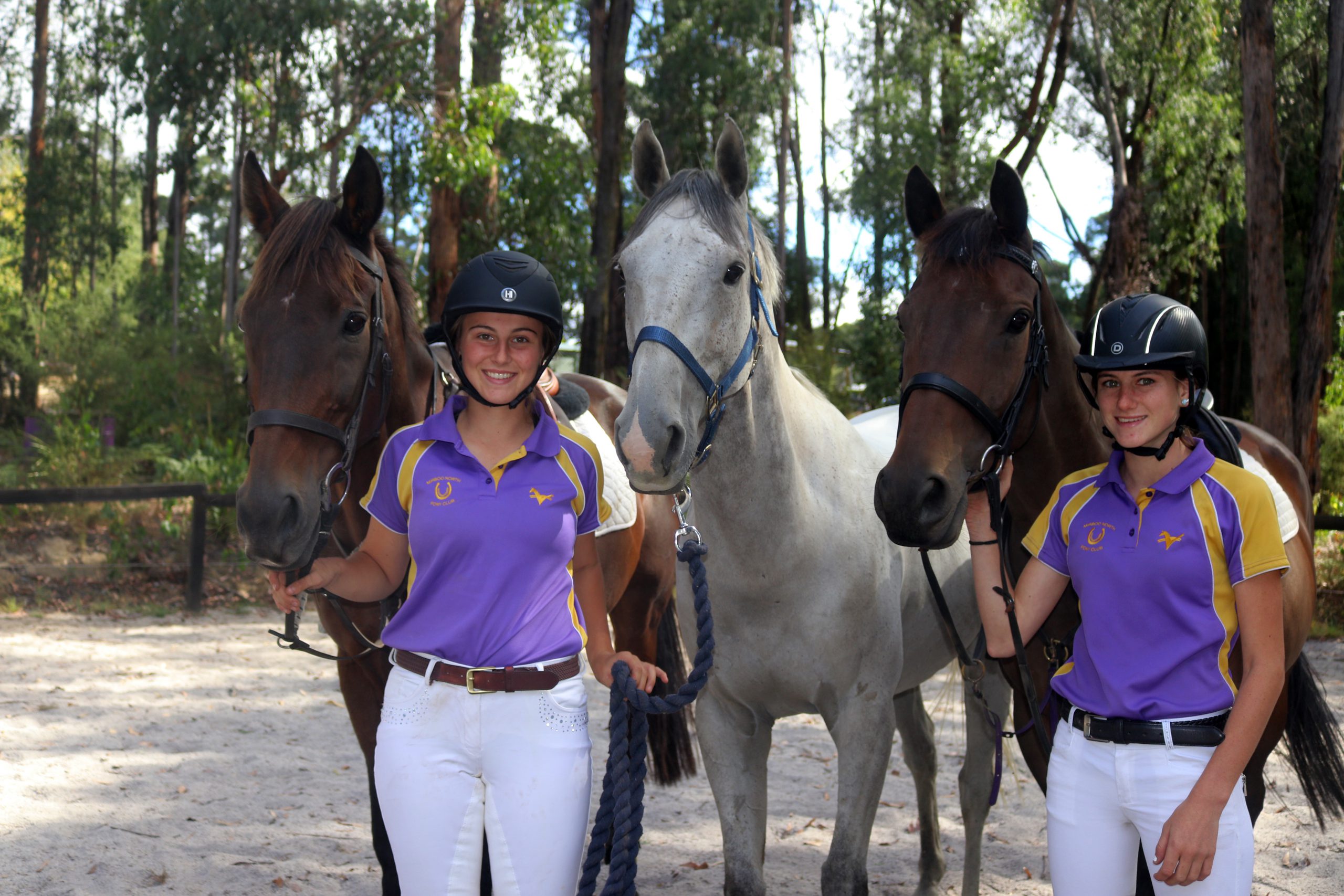 Two Mirboo North sisters are hitting the heights in the show jumping arena after graduating from the ranks of local pony club to compete against the best in the state.
Charlie and Jaime Chila represented west Gippsland at the Pony Club Victoria Dressage and Showjumping State Championships in Gladysdale earlier this month.
Charlie took home second prize overall after jumping clear all day on her lanky brown thoroughbred Sportsnight.
This follows the pair's success at last year's national pony club championships in Toowoomba, where they came second at junior level.
Sportsnight – or Ripper – is jumping with springs in his heels at 23 years old, an age when most other horses are raking in their pensions.
The 23-year-old was the only horse at the Gladysdale event to jump clear rounds for the entire day.
"He loves jumping, when you get him into the ring, he is alert, ears pricked and he bounces out of the ring," Charlie said.
"Sometimes we worry he is getting old, but he is still fat and happy."
Ripper was also no slouch on the racetrack in his former career, where he topped-off his time on the turf going over the jumps as a steeplechaser.
The A-grade show-jumper now sails over 1.25 metres and has also successfully tackled more than one-and-a-half metre high six bar fences.
Charlie also rides another horse CJ at B-grade level, who she is keen to take up a notch.
"He won't jump as high as Ripper, but he still has a lot of fun," she said.
Jaime recently stepped up a class to B-grade, after riding her eight-year-old thoroughbred Tracker Lad over C-grade jumps at Gladysdale.
"He loves jumping and is still learning. When we got him he was skinny and hairy from being left in a paddock after race training," Jaimie said.
Both girls said they love the thrill of show jumping, which is based upon rhythm, precision and timing to clear obstacles in the right order in the fastest time.
"Showjumping is a good test of fitness and strength building for both horse and rider, especially at the higher heights," Jaimie said.
"We are both very competitive. We feel we've accomplished something."
The girls were destined to be star riders. Mum Shona rode while her daughters were in utero, and then she put the tots in a baby carrier while riding, or in front of the saddle.
Although the girls are primarily into showjumping, the family has also done endurance riding on specially trained Arabian horses.