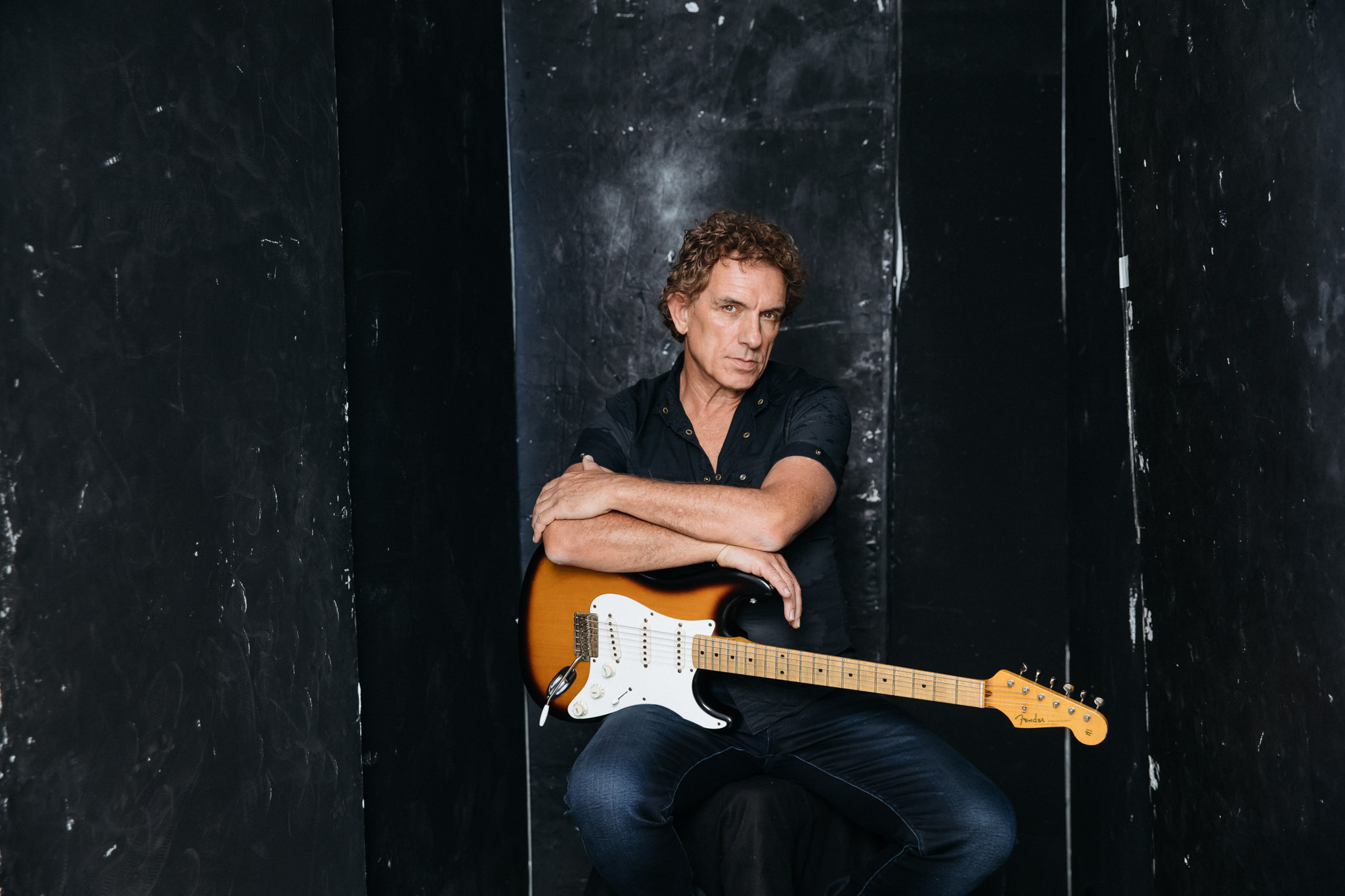 Legendary Australian guitarist and Cold Chisel member Ian Moss' latest album is his first ever self-titled record and he admits it's his most personal yet.

He muses, 'Will the real Ian Moss stand up and be counted?'
His first single as a solo artist Tucker's Daughter was in 1989 and a collaboration with fellow Chisel member Don Walker.
The anthem stood in the top 10 for 11 weeks and certainly counted, however, his latest release is the most "Ian Moss-feeling" with his name beside every song as a co-writer, except for My Suffering, which was written by former Cold Chisel drummer Steve Prestwich who died in 2011.
The record has soulful and bluesy tones, yet Moss said he didn't dwell too much on genre when he went about writing his music.
"I just listen to everything. I certainly don't necessarily try and copy anything or say I'm gonna be writing in this style," the Alice Springs-born musician told The Express from Sydney.
"For me it's just about getting musical ideas in your head and then it's one per cent inspiration, 99 per cent perspiration."
Jeans may be darker since Cold Chisel first romped the Australian pub scene in the '70s, however, Moss said the act of performing had not changed much for him in the meantime.
"After all the writing and recording and making albums, still the most fun part is when you get up and play in front of people and it's a thrill," Moss said.
"You never get tired of chasing a good night; it's just the ultimate feeling and it's a feeling you always enjoy and want to keep enjoying to the end of your days.
"BB King did it to his dying day, Eric Clapton is still doing it and I'll be doing it as long as I can."
Moss is embarking on a regional acoustic tour later this year, and he reflects some more raucous performances in his band days.
In a "big publicity stunt" Cold Chisel's live set on Countdown in 1981 he repeatedly hurled a Stratocaster at an amplifier and it goes flying across the floor as the curtain drops.
The regional tour for his new record later this year will nod to his earlier Chisel days, however, he said it would be a well-rounded show with a mix of old favourites, new music and even jazz covers such as Georgia on My Mind.
Ian Moss will perform on Saturday, October 27 at Latrobe Performing Arts Centre, Traralgon. For tickets, find the event via latrobe.vic.gov.au.