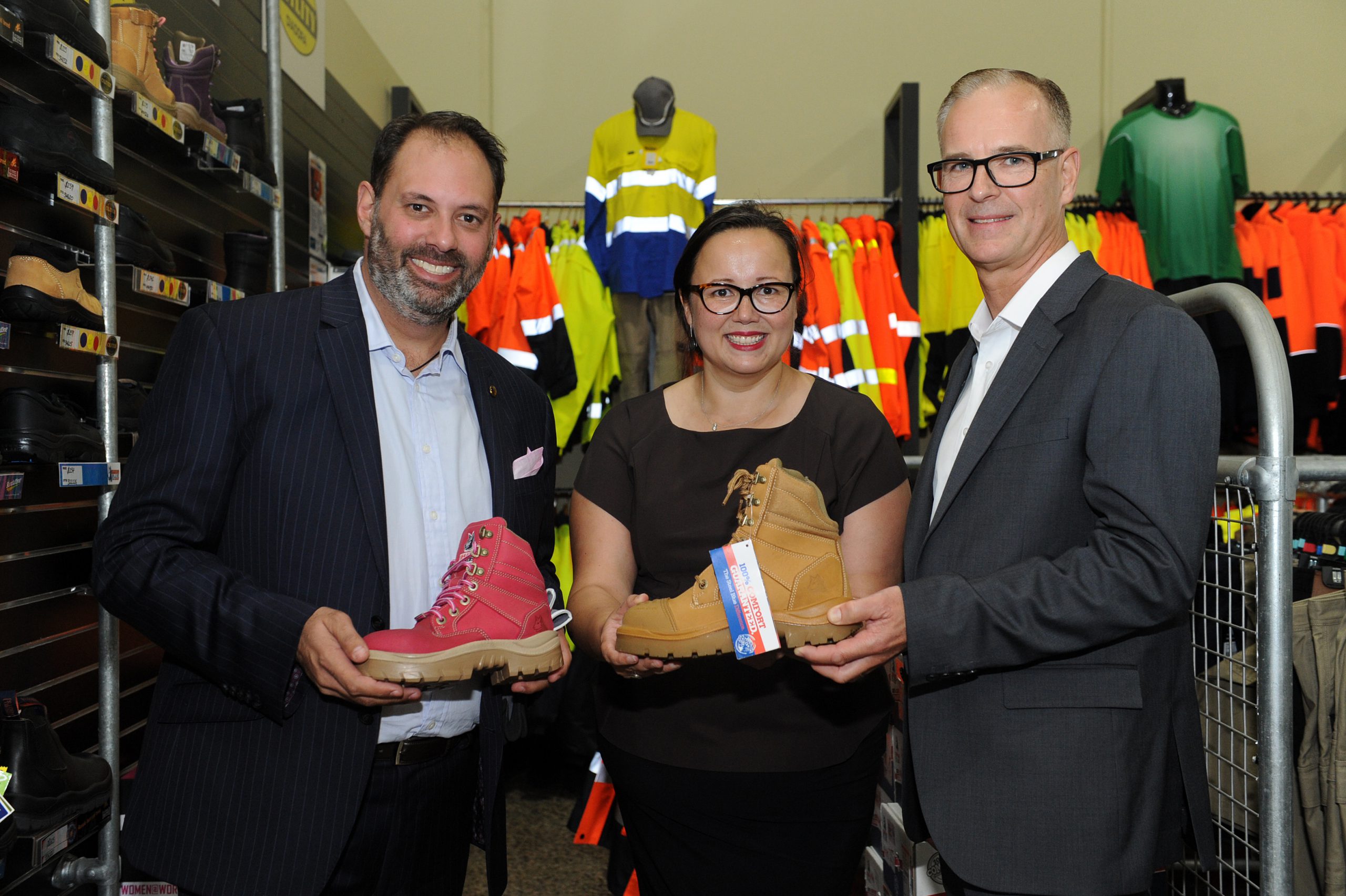 Andrew Panther says the closure of Hazelwood forced his hand to expand his e-commerce profile to target new markets and customers.
Mr Panther, who is the managing director of Ausworkwear and Safety on Princes Drive in Morwell, received $16,000 to undertake a business transition plan from the state government following the closure of Hazelwood which set out a plan for the company to sell its safety apparel and footwear on a national and international scale.
"We have had to develop our exposure beyond the Latrobe Valley and that's the problem with a lot of businesses in the Valley is that they were very Valley-centric," Mr Panther said.
"All our competitors out there [are] national players that have very sophisticated websites and capabilities, and of course, the security aspect is very important as well."
Following the business plan, the company received approval for further funding up to $55,000 to upgrade its website and carry out appropriate upgrades to launch its products into the e-commerce market through the Latrobe Valley Supply Chain and Transition Program.
"The impact of Hazelwood's closure was well beyond just Hazelwood, the ripple effect was across a number of our major clients that were also exposed to the Hazelwood closure," Mr Panther said.
"So our main objective in the past six to 10 months has been to maintain our 40 staff we have on. The last thing I want to do is make people redundant.
"The program has given us the opportunity to develop our website capabilities which is a major project for us."
Minister for Trade and Investment Philip Dalidakis, who visited the business on Tuesday, encouraged businesses to consider the transition program as a way to reinvigorate their business plans following the closures of Hazlewood and Carter Holt Harvey.
About 55 businesses across the Latrobe, Baw Baw and Wellington local government areas have received support from the $5 million fund.
"This company that we're in today provides safety gear and did so to the many workers from Hazelwood so we have a huge opportunity to have new markets created," Mr Dalidakis said.
"And Andrew Panther has seen fit to take advantage of that opportunity by using funding from Regional Development Victoria and the Victorian government to support their online presence.
"We have an opportunity where our companies can reach the world with their products and we believe that Victorian companies are some of the greatest retailers available."
Eligible businesses are ranked on a tier one, two or three which then specifies how funding is allocated.
"You have to remember of course the supply chain is beyond Hazelwood itself, it goes deep into the community, organisations like the local newsagency that provided papers to workers on site at the mine as well," Mr Dalidakis said.
"So when we look at the businesses that were affected, it's much broader than simply the existing businesses you would think of but nonetheless it's certainly we include as much coverage over all of them as possible."
Businesses can check their eligibility online at Regional Development Victoria.