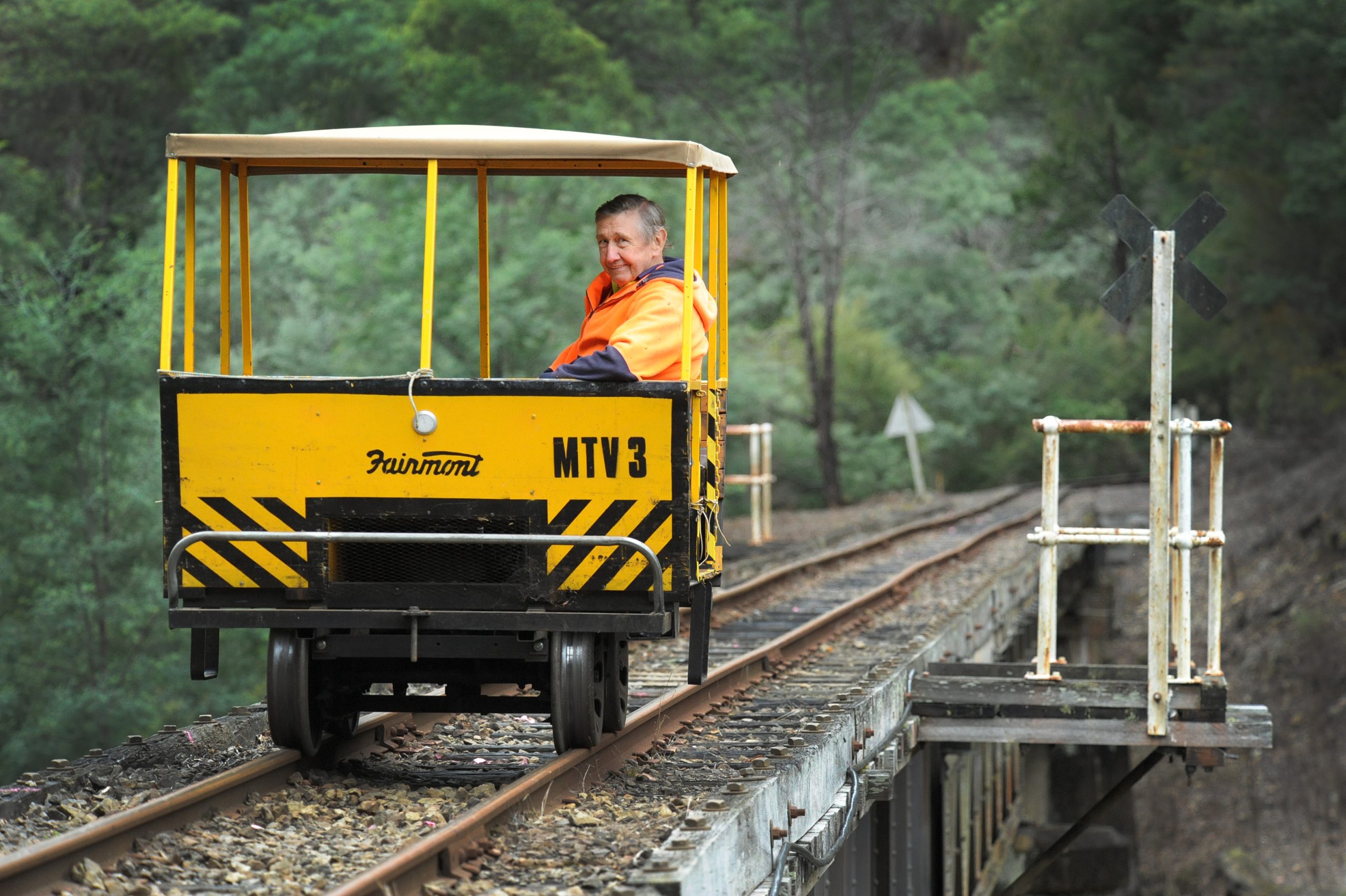 Ask Ian Ipsen a question about the historical railway or any of the locomotives at Walhalla and nine times out of 10 he'll be able to answer it.
For the past 18 years the ways and works manager has overseen the maintenance and upkeep of the four kilometre section of line between the Walhalla and Thomson stations.
Pictured in an MTV3, once used for maintenance on a South Australian rail line, the 79-year-old Hernes Oak resident said volunteering on one of the region's biggest tourism attractions was still a "pleasure and a thrill", almost two decades on.
"On Wednesday I was guard and we had people from America visiting, I was chatting to them and the wife in particular was a bit of a train gunzel and she started talking about a railway that I had seen on documentaries.
Mr Ipsen joined Walhalla Goldfields Railway after he helped build a number of bridges that stretch along the historical narrow gauge line in the early 1990s.
"There's six bridges in the first 800 metres from Walhalla to Thomson," Mr Ipsen said.
"We've got three locos that we hope run most of the time," he chuckled.
"We have one located in Walhalla for emergency purposes and two at Thomson."
This weekend the railway will host an induction day on Sunday about what it takes to be a train driver, a guard and the experiences of serving behind the counter at one of the historic stations.
"We are looking for people who are willing to train as train crew, as well as station staff," Walhalla Goldfields Railway office administrative coordinator Lynda George said.
"We're looking for people to work in maintenance and that ranges in all sorts of jobs to electrical, plumbing, painting, track work, spraying weeds and all that sort of stuff."
Training is free and the railway pays a small fuel rebate for fuel as well as crew medicals and supplies uniforms for its volunteers.
"People who are on Work for the Dole positions with Centrelink are also welcome to fill some of these positions," Ms George said.
The induction day will be on Sunday, March 25 from 10am to 4pm at the Thelma George Training Room in Thomson.
Lunch is provided and for catering purposes please RSVP by Friday.
For more information and any dietary requirements, please email office@walhallarail.com.au or phone 5165 6280.