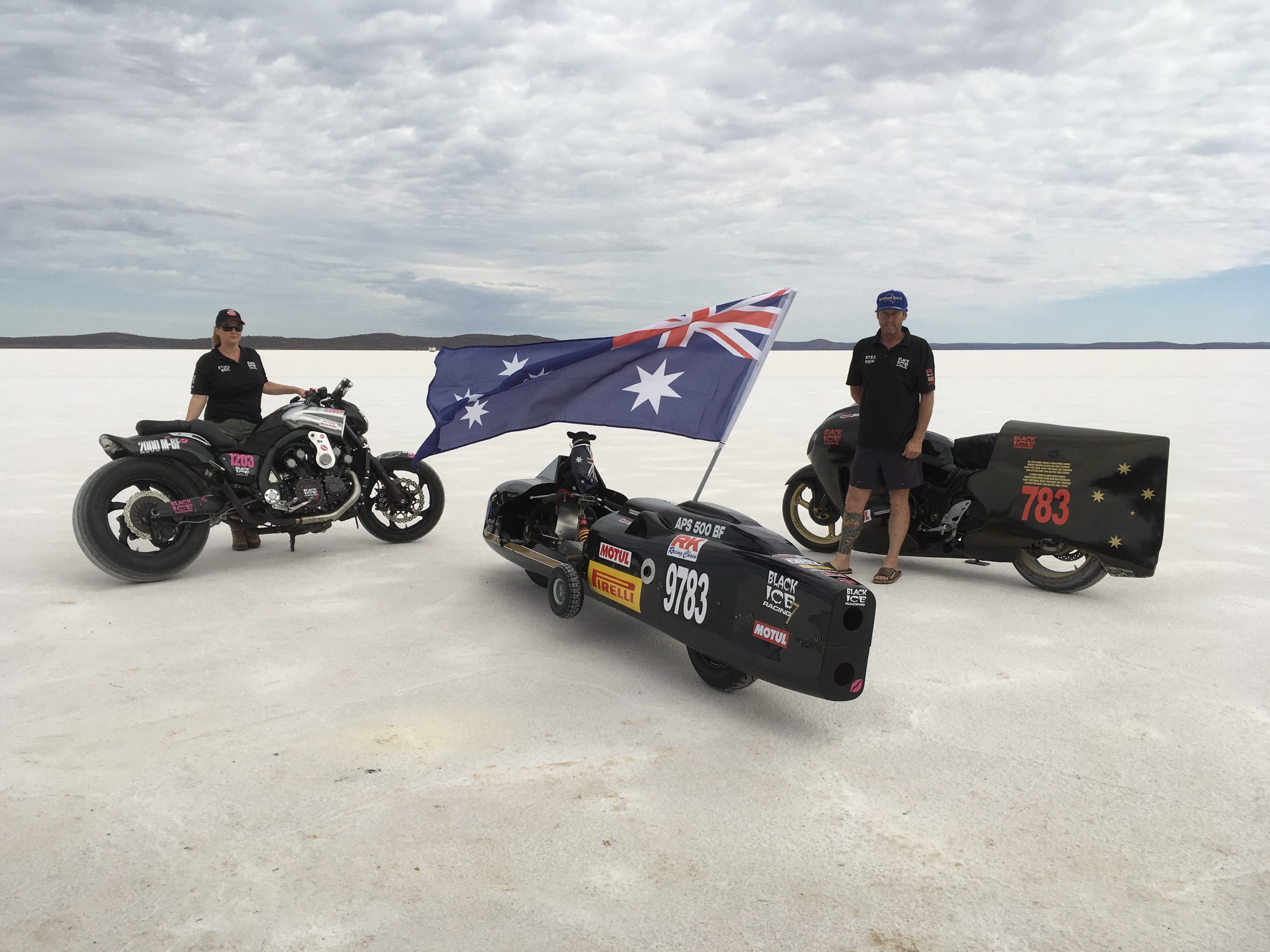 Brother and sister duo Ken and Rebecca Robinson are "happy to be back in civilisation" after breaking three land speed records on the salt in South Australia.
The pair travelled to Lake Gairdner earlier this month to compete in the annual Dry Lake Racers Australia land speed records, and for Ken, the international records run by the Federation of International Motorcycling.
Speaking to The Express from Port Augusta, South Australia, Rebecca said the pair broke three records – pending DLRA confirmation – including on Ken's 500cc Streamliner, now the fastest 500cc bike in Australia.
"Ken's main bike, the Hayabusa is a very serious bike to ride, something that takes concentration but the Streamliner was a stress relief for him because he could cruise along at 145mph with a big grin on his face," Rebecca said.
Rebecca broke two land speed records on her Yamaha VMAX but said the conditions this year had been considerably more challenging compared to previous record attempts.
"We had a lot of wind which was hard to ride and the temperatures were quite cooler which meant the air was thicker so it was hard to get that speed of the thin air around the bike," she said.
In an incident that could have been life changing, a tyre shredded on Ken's 1700cc Suzuki Hayabusa – a bike that has a top speed of 375 kilometres an hour – while racing on the salt.
While the damaged tyre went unnoticed until the bike was returned to the pits, Rebecca said the end result could have been "dangerous after shredding at 220mph" [354kmh]. What came next was an act of generosity when a man who held the respective land speed record lent Ken a spare tyre – so he could continue to attempt to beat the man's standing title.
The team was assisted by crew chief David Wallace, assistant Mel Hegarty, Nigel Mountford, Jackie Robinson and Kerry Robinson.