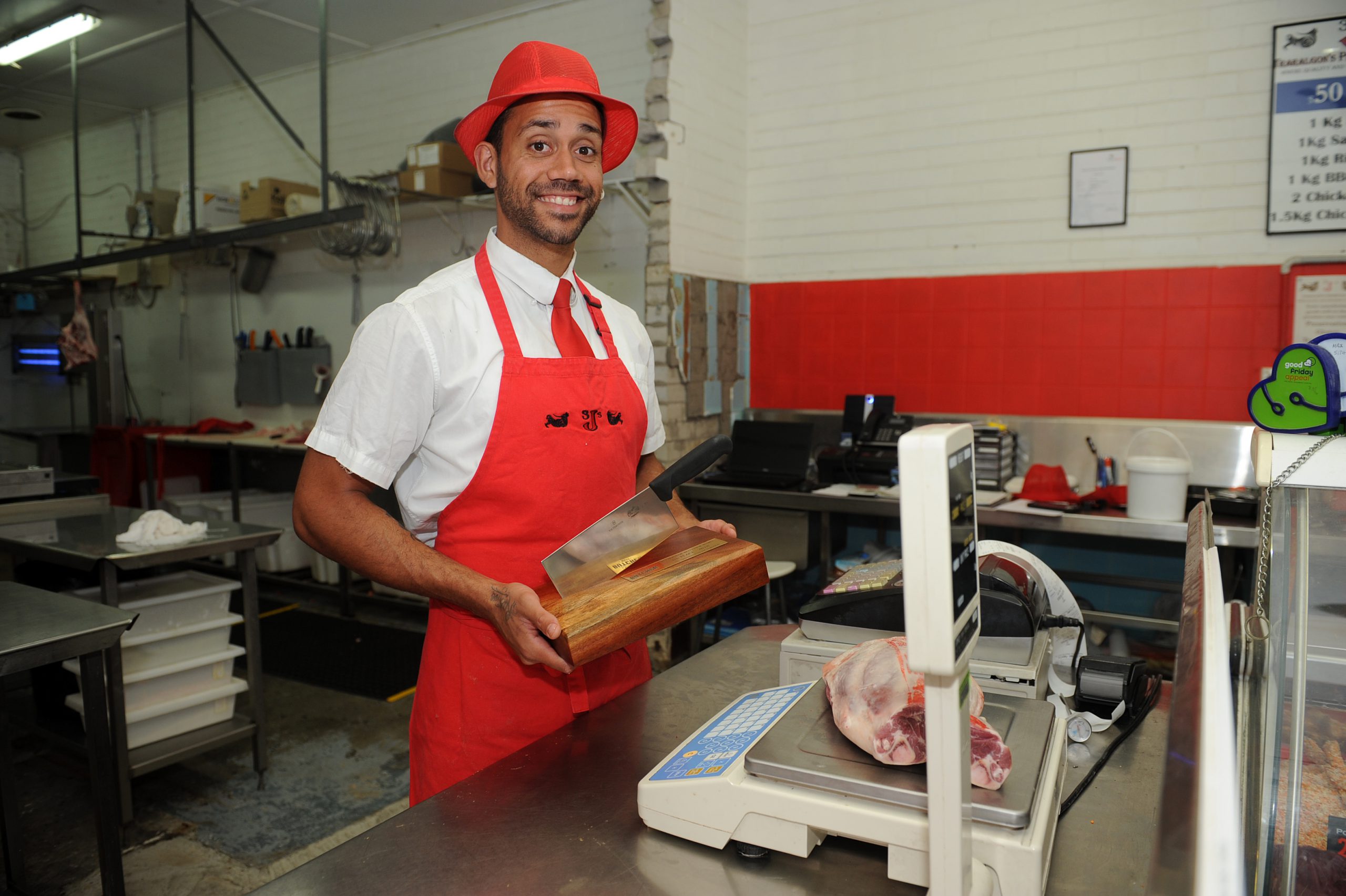 To 'butcher' something is often used as a term to describe something being ruined, however, award-winning Traralgon butcher Joel Young has done quite the opposite.
Mr Young recently took out first prize in a Meatstock butchers' competition against 17 of the nation's best butchers, butchering a half a kilogram of lamb and a half kilogram of pig in under half an hour in front of a few thousand people.
Judged on speed, cleanliness, showmanship and final display, Mr Young said the stiff competition and limited time constraints gave him "tunnel-vision" while he was competing.
"I watched a couple of heats beforehand and the half-hour seemed to go forever, but when you're up there doing it, it goes in a blink," he said.
"You do it as your job every day but it is different with the lights and all the people."
Mr Young said he took a different approach to the competition which won him favour with the four judges.
"I worked with a chef and used a fine-dining display instead which the judges must have liked," he said.
"I set a table up like a restaurant instead of a butchers' shop.
"It offered a bit of a point of difference. It was a lot of fun. I'd do it again."
Mr Young has owned a butchers' shop in Traralgon for six years, and the shop recently won a Gippsland title gold medal for its traditional Australian beef sausages, and will move on to the state level competition in Melbourne.
"We could move on to the national competition if we secure gold in Melbourne," he said.