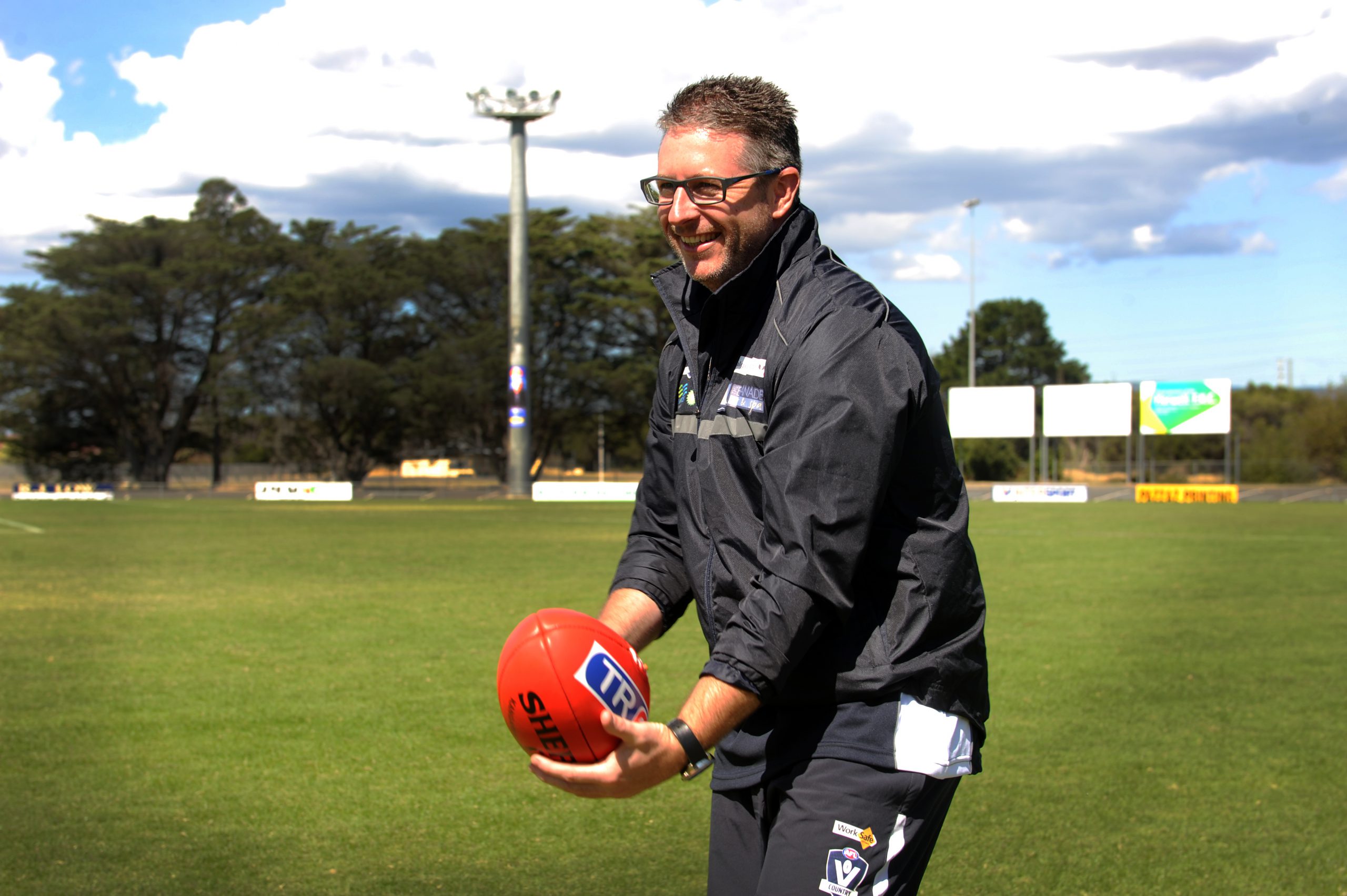 FOOTBALL

With football season just around the corner, Daryl Couling has stepped into his new professional venture in rush hour.
Couling has worn many hats on the regional football scene throughout the years and is no stranger to the inner and outer workings of local clubs.
He has fitted in seamlessly at AFL Gippsland where he will take over the role of football development manager.
"I've run my own business for 10 years and I'm lucky in that it has allowed me to get out and be involved in the community and local football clubs," Couling said.
"We live in a fantastic area, and we certainly have our challenges but I think football communities and clubs bring out the best in us."
With a professional background in sales and marketing, Couling is excited by the new challenges presented to him at AFL Gippsland.
As part of his new role, Couling will oversee the development of Auskick programs, local clubs, junior and senior football, women's football, diversity programs and school football.
While there are "lots of hats" to be worn in the new job, he said junior football would be an area of special focus.
"There are definitely some challenges in the region and junior football is where the challenges lie at the moment," he said.
"There are some issues in that under-16 and under-18 bracket … retention of players is probably the number one thing and trying to keep kids engaged in the game for longer."
Ahead of season 2018, Couling said there were especially exciting works in the pipeline for Auskick programs in the region.
"I think Auskick is a really important one … it's changing, there's a new change to the program and the kids are really going to enjoy that," he said.
"I love it with the kids and I love involving them in football. The more kids that can be kicking the football around the better."
Couling said another area of focus would lie in the recruitment of volunteers to clubs in need.
"There are always extra things people can actually do … it's just about continuing to promote the game and the benefits of volunteering," he said.
"There's enjoyment from being a volunteer … you don't have to be great on the park; you can still be involved in the greatest sport that we have off the field.
"Volunteers are the hardest thing at the moment. The clubs need volunteers."
He said being accessible and approachable was a key facet of the new role and planned on being a go-to sounding board for football in the region.
"I want to have a close relationship with all the clubs and leagues across my areas," he said.
"If there's anything they need, it doesn't matter whether it's clubs' development, personal development … I'm here."