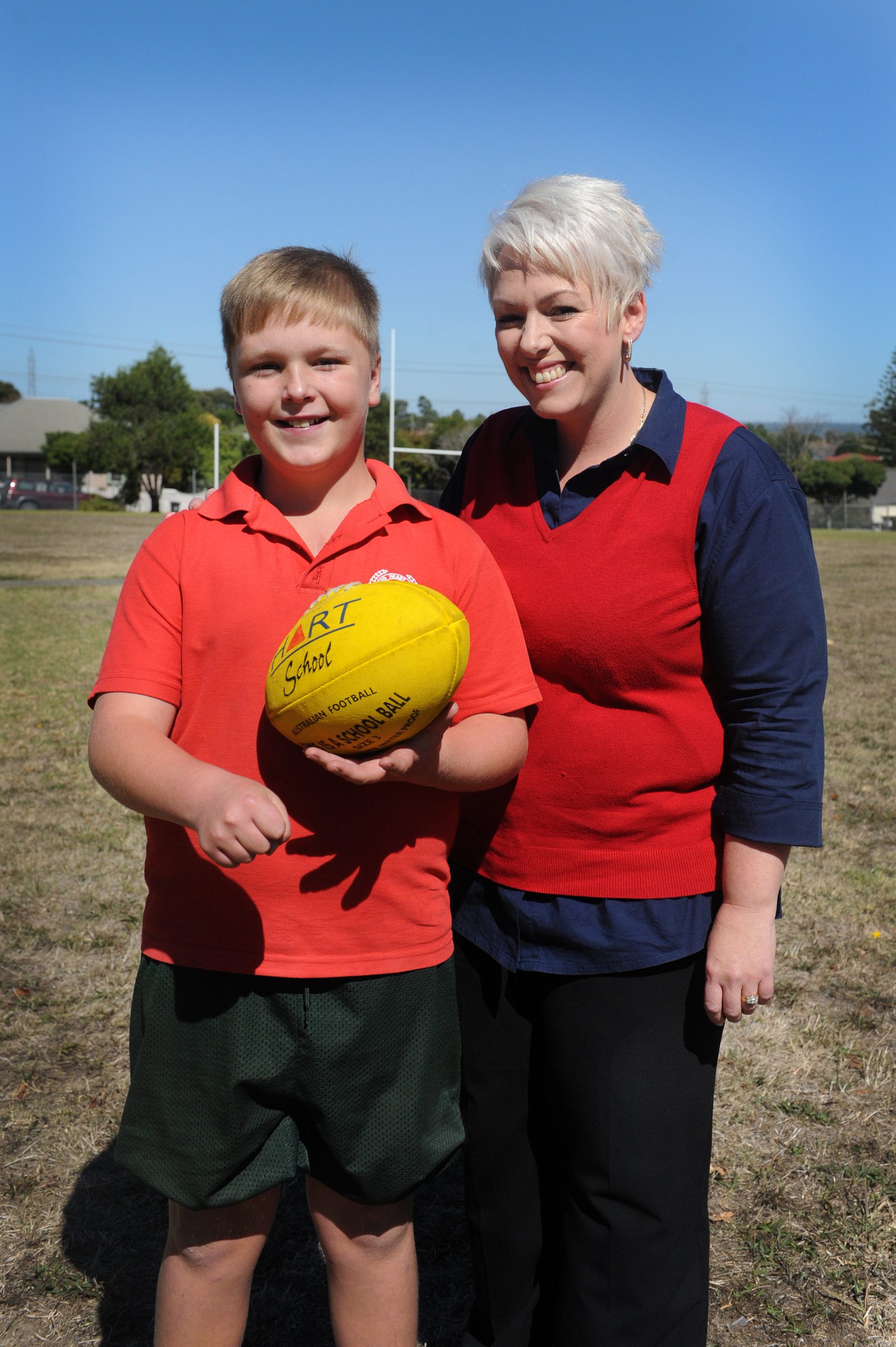 Ten years ago, doctors told Toongabbie mother Brooke Harbour, 20 weeks pregnant, there may have been something wrong with her unborn son's heart.

"It was about 28 weeks when they confirmed he had a condition called hypoplastic left heart syndrome which basically in layman's terms means the left hand side of his heart hadn't grown," Ms Harbour said.
The condition means the right-hand side of the heart is doing double the work it should be.
She said while her final term of pregnancy should have been the most exciting, she was dealing with a confronting waiting game, not knowing what would happen.
Four major surgeries later, including three open heart surgeries, James is in grade 5 at Sacred Heart Primary School in Morwell.
His family moved into town to be closer to both Latrobe Regional Hospital and the Royal Children's Hospital, where he would spend much of his first year of life, then visit once every six to 12 months since.
Ms Harbour said they spent his first nine months at the Royal Children's for the first two stages in a three-part palliative repair treatment for his condition.
"We just lived at Ronald McDonald House – they're amazing – we wouldn't even have James if it wasn't for them," Ms Harbour said.
"The surgery that James had when he was born, the Royal Children's was the only hospital in Australia that actually did those surgeries so we had people from every state; we had them from overseas coming … to have that operation."
James' condition is stable, however, he is on the waiting list for an explorative-type surgery called a cardio catheter at the Royal Children's Hospital.
Ms Harbour said he had obviously been courageous, however, he had been raised just as a normal kid, had a great sense of humour and no one would suspect his condition if they hadn't been told.
He is a keen member of the Morwell Eagles under-12 side and the only outwardly notable evidence of his condition are the side effects from his blood thinning medication, warfarin.
A telling sign is a large bruise on his leg from celebrating excitedly to Essendon's win over Adelaide in the first AFL round.
Ms Harbour said a heart transplant was likely on the horizon.
"But the way medicine is moving so fast nowadays we don't even know," she said.
"They're growing hearts from our own stem cells now. These are all things that when we first started it was like a pipe dream, these are things that are happening."
Ms Harbour said the support from the Royal Children's Hospital was amazing and wanted to thank Glengarry's Bushies Bakery for their "unbelievable" fundraising for the Good Friday Appeal.
The Good Friday Appeal is the largest fundraiser for The Royal Children's Hospital.
Donations can be made online at goodfridayappeal.com.au.